Since March 2020 the workplace has changed in ways we never could have predicted. What major workplace wellbeing trends will we see evolving over the next few years?
It certainly seems likely that we are going to see a demand for greater flexibility, adaptability and control over the work environment, which I find exciting as these are ideas I've been writing about for some time. We know that giving people greater control and autonomy tends to improve mood and productivity, it's just a shame it took a global pandemic for many large companies to change.
We are also seeing some amazing trends with regards to technology in the workplace. As it becomes easier and cheaper to monitor, record and give occupants feedback on environmental information such as temperature, air quality or water purity, expect this to become more commonplace. We are also seeing more advanced and adaptable lighting being used more frequently too, such as circadian systems which are more closely aligned to the changes in the sun's light throughout the day, reducing the impact of electric lighting on our circadian rhythms.
How do you think the pandemic will impact activity around indoor air quality?
Like many issues, such as the role design plays in our mental health or sense of community, the pandemic has shone a light on the issue of indoor air quality. It's now a subject the general public are talking about, which must be seen as a good thing. In an ideal world, we would all be breathing air free of not just viruses but also particulate matter and volatile organic compounds (VOCs), which a year ago many people were completely unaware of. Of course, ventilation, both natural and artificial, plays a key role in this, and I would expect to see an increase in the use of filtration systems including carbon or HEPA filters. However, like all these things indoor air quality is about a holistic approach – ventilation is only half the battle. We must also consider the activities taking place in spaces, particularly if they involve chemical reactions, such as cooking or cleaning. Of course, there are also the things we put inside our buildings, from furniture to finishes such as carpets or paints, many of which can off-gas nasty VOCs too.
Where do you see the WELL Building Standard going over the next five years?
It's been amazing to see the journey WELL has already been on. In 2014 there were just a handful of office buildings, but now there are over 1.5 billion square feet of projects involved in WELL, across a wide range of use classes. I'm now a Director at wellbeing consultancy Ekkist, and we are starting to see a number of clients approach us to pursue WELL. They believe it is vitally important if they are to create one of the best offerings in their relevant sector, whether this is office, build-to-rent or leisure. With sustainability no longer a USP, wellbeing is also becoming a way to stand out in a crowded marketplace, particularly with the increased focus on human health that has resulted from the pandemic. We are also seeing a huge increase in the importance of ESG strategies to funders, consumers and employees, with ethical businesses, products and buildings becoming ever more important. Given that we feel WELL is the most thorough health-led certification a building can currently pursue, I expect to see its growth continue in the coming years. Those who ignore occupant wellbeing risk falling behind their competitors.
You've recently made the transition from architectural practice to a specialist wellbeing consultancy, Ekkist. Is this new role giving you a platform to further your interest in healthy buildings?
As people will probably know from my time as Work in Mind's wellbeing columnist, my biggest passion is designing healthier buildings and places that improve people's lives. One of the most exciting things about moving to a specialist wellbeing consultancy like Ekkist is that every one of our clients comes to us because they're interested in the same things and have the same set of core values. I loved working within architecture but found that my focus was often pulled onto other aspects of a project – in my new role I can focus entirely on the decisions that make buildings healthier for people, from cleaner air to a greater sense of community.
Spending every day looking solely at healthy buildings has also allowed me to double down on the knowledge base I had begun to build as a practicing architect. To become an expert at anything you've got to live and breathe it, and that's my goal here!
Talk us through your new book. What is it about, and what surprises can we expect?
It's a follow-up to my first book, Happy by Design, which explores the ways in which buildings and places can affect how we feel and our mental wellbeing. It's packed full of projects and ideas that I find absolutely fascinating, so I hope readers will too. For me it's a very personal issue as I had my own challenges with anxiety in my twenties. Discovering that our environment can have an impact on our mental wellbeing in hundreds of ways – from how well we sleep to the levels of various hormones in our bodies – made me incredibly passionate about helping people create better places.
---
Ben Channon is an architect, author, TEDx speaker and mental wellbeing advocate. He is a Director at wellbeing design consultancy Ekkist and a member of the WELL Mind Advisory panel, using his expertise to raise the bar for healthy buildings worldwide.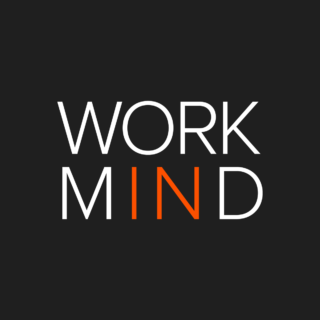 Work in Mind is a content platform designed to give a voice to thinkers, businesses, journalists and regulatory bodies in the field of healthy buildings.