With a rapidly expanding team across multiple projects, Gabriel Ciordas, CEO at tech company Creatopy wanted to find a new office space that offered the best work environment possible.
I have always felt that we do our best work when

we're together
When he heard about cross-laminated timber (CLT) constructions, he recognised the potential of CLT spaces to create the kind of space he had in mind: environmentally sustainable and future-fit for the needs of businesses today.
"For me, the business is only as good as its talent, and I have always felt that we do our best work when we're together. For that reason, the office needed to be a place that people felt both proud to work in and happy to spend time in," says Gabriel. After much research into CLT, he decided that this tech-forward material was the right fit for our tech-minded employees.
The big idea
The idea for CLT building was Gabriel's. But it required a lot of research from the initial idea point. To get a sense of how it could work, he reached out to one of Romania's top engineers in the field and invited him over to the future building location. Together, they discussed the technology behind the idea and how we could integrate it into the project, ultimately agreeing that it fitted into the company's long-term goals very well.
Wellbeing was always part of the brief. "I knew I wanted to create an office building made of wood, using cross-laminated timber, that would first and foremost be environmentally friendly; I also had my team's well-being in mind because I think it's one of the healthiest offices you can possibly work in. The building is situated in a beautiful hilly landscape, surrounded by orchards and green areas. Due to the floor-to-ceiling windows, employees can enjoy these relaxing views that bring inspiration and serenity to their workdays.
Wellbeing was always part of the brief
"Since the building is low-energy certified, it is well-insulated, which means that the internal temperature is constant during winter and summer. Most people who benefit from this building have a desk job, so thermal comfort is important to their work performance.
"In addition, working in an environmentally friendly building alleviates worries about the environment in the short term, and, in the long term, will prove beneficial for the community and future generations," says Gabriel.
Creatopy and Gabriel as CEO were active participants in the whole process. "I personally remained involved throughout all the project stages, from start to finish, constantly visiting the site and collaborating with the architects and engineers" he says.
Timber for wellbeing
But why choose timber? Gabriel was convinced of its direct positive impact on the wellbeing of employees and the community. Since wood is a natural element, it integrates perfectly in the hilly landscape of the surrounding area without looking too disruptive. Also, it provides a calming work environment to the employees, in contrast to the usual grey of the cubicle.
Describing the space, Gabriel says the entire building is a vast open space, divided into eight smaller chambers that are always connected, encouraging collaboration and productivity. It features several luminous meeting spaces destined for one-on-one talks and brainstorming sessions. "The biggest 'room' is the amphitheatre, where people can gather for presentations or relax during their lunch break. Above the amphitheatre, there's a cafe-like space designed for socialisation."
Wellbeing is a crucial part of the way we conduct

business
Several other relaxation spaces are designed throughout the building, where people can enjoy a cup of coffee or a good book or just take a break to recharge.
Sharing truths
Through this project, Creatopy wanted to inspire other organisations to choose sustainability over short-term gains. "Despite the challenges that may arise during the construction process, it's essential to keep the end goal in mind, which is changing the way we build to take into account our environmental footprint. Buildings can be a significant pollution source, so to create a better world for us and future generations, we must continue to pursue and push for projects that are environmentally friendly. Wellbeing is a crucial part of the way we conduct business, so it will always be a priority in our future projects. We are currently working on building a new facility on the campus—a fully equipped gym and cafeteria," concludes Gabriel.
---
For more content on timber buildings, follow the link.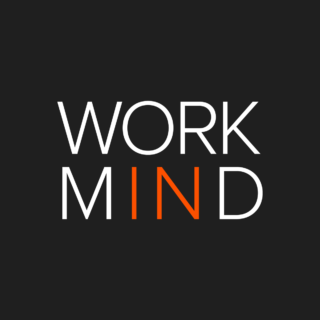 Work in Mind is a content platform designed to give a voice to thinkers, businesses, journalists and regulatory bodies in the field of healthy buildings.