BRITA VIVREAU's new H2O – Home to Office Report draws on new research and expert opinions from the worlds of psychology, architecture, and design, to help businesses design a work environment that promotes positive mental health.
New research conducted by leading global water filtration and dispenser brand, BRITA VIVREAU reveals 79% of office workers stating that a well-designed office would motivate them to accept a job.[1]
The report, entitled H2O – Home to Office also shows that nearly three-quarters (73%) would be more likely to leave their job if their workspaces aren't designed with mental health in mind.[2]
With research showing poor mental health costs UK businesses £45 million every year[3] and the demand for mental health support services being at its highest rate ever, there is no better time for employers to support the positive mental wellbeing of their workers.[4]
"Research has shown that happy staff, really are better staff. If businesses ensure they're creating a positive environment, they'll reap the benefits when it comes to their productivity, and we might all be better off as a result," comments Ben Channon, Director at Ekkist and regular contributor to Work in Mind. Architecture firm Ekkist, well known for its focuses on design for wellbeing, is a contributor to the report.
Sustainability & collaboration
Sustainability also has a crucial role to play. 82% say it's now more important to them than ever and nearly half (43%) say they have missed working as a team.[5] This demonstrates the need for organisations to also consider how they can offer a sustainable, collaborative and mindful environment for their employees.
Anchoring needed
Fellow contributor, DaeWha Kang, Lead Designer, DaeWha Kang Design (award-winning architecture and design studio), comments: "Anything businesses can do to anchor people so that they feel taken care of is really going to benefit their bottom line. Get people to tell you how they feel about their environment. There are a lot of tweaks that can be made, without needing a new fit-out."
"After such a tough period, we want to support businesses in ensuring their employees feel safe and comfortable returning to the office. Research has shown there is a clear relationship between workspace design and employee happiness and by creating a positive work environment, organisations can boost productivity and support their staff," concludes Rebecca Fairfield, Head of Key Accounts at BRITA VIVREAU said:
To find out more, download the report here.
---
For more examples of great content on office design, follow the link.
[1] Research conducted by 3GEM on behalf of BRITA VIVREAU, February 2021
[2] Research conducted by 3GEM on behalf of BRITA VIVREAU, February 2021
[3] Deloitte, 2020
[4] The Guardian, 2020
[5] Research conducted by 3GEM on behalf of BRITA VIVREAU, 2020
Speed Communications Agency Limited. Registered office: The Old Sawmills, Filleigh. EX32 0RN I Company No. 02599713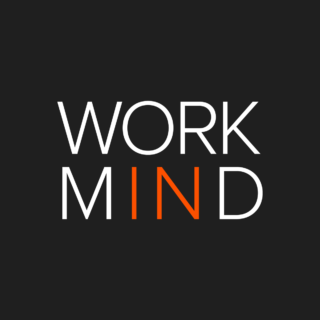 Work in Mind is a content platform designed to give a voice to thinkers, businesses, journalists and regulatory bodies in the field of healthy buildings.