Deloitte's chief executive, Richard Houston, has this week confirmed that all of 20,000 of its UK employees will be able to choose when, where and how they work in the future, once it is safe to do so.
Global consulting firm Deloitte has long been a champion of agile working, with extended flexible working in place since 2014. While less than half of the firm's UK workforce worked from home on a regular basis pre-COVID-19, the pandemic has accelerated Deloitte's hybrid working model. Up to 20,000 people in the UK have worked from home or remotely since March last year.
Richard Houston, senior partner and chief executive, Deloitte, commented: "The last year has really shown that one size does not fit all when it comes to balancing work and personal lives. It has also shown that we can trust our people to make the right choice in when, how and where they work.
"Once the Government has lifted all of the COVID-19 restrictions and we're back up to full office capacity, we will let our people choose where they need to be to do their best work, in balance with their professional and personal responsibilities. I'm not going to announce any set number of days for people to be in the office or in specific locations. That means that our people can choose how often they come to the office, if they choose to do so at all, while focusing on how we can best serve our clients."
Freedom to choose
A recent Deloitte staff survey covered by us at Work in Mind, revealed that 81% of respondents anticipate working from a Deloitte office for up to two days a week in the future. The research also showed that 96% of Deloitte's people want to have the freedom to choose how flexibly they will work in the future.
In addition, 86% of respondents ranked 'collaborating with team colleagues' and 'interacting with others' within their top three ways they envisage using the office in the future.
Offices principally for collaboration
Once government restrictions allow for a return to offices at 100% capacity, Deloitte will see the firm's office buildings being used principally for team collaboration, training and client meetings. Each business area will experience the new ways of working, adapting quickly to reflect what works best for clients and people, with feedback being used to help the firm shape hybrid working in the months and years ahead.
"Critically, we want to ensure that the future of work is inclusive for all of our people. With a focus on wellbeing, our flexible approach to hybrid working will create opportunities for our people to thrive and reach their full potential. In addition, our long-term future of work plans will be closely linked to our wider sustainability goals, and will ultimately help us achieve our World Climate commitments."
For more information, please visit www.deloitte.co.uk.
---
For more content on flexible working, click here.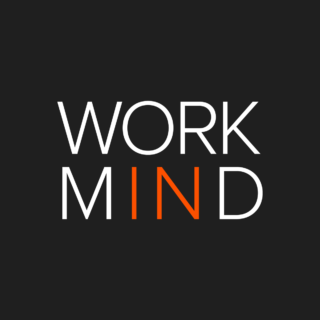 Work in Mind is a content platform designed to give a voice to thinkers, businesses, journalists and regulatory bodies in the field of healthy buildings.