Now more than ever, we know that the spaces where we work, rest and play can impact our health and wellbeing. As we start to emerge from the COVID-19 pandemic, indoor air quality is top of mind. Vaccinations are getting in arms. Positive case rates are trending downwards. We might not be saying goodbye to COVID-19, but we're starting to come out of the other side of the pandemic. And with that means a return to some semblance of normalcy. What has changed is the elevated importance of feeling safe in your home, office, school and more.
As people return to the office and back to buildings of all types, they need to feel confident that their workplace, school or space is safe.
Last month, we heard from Skanska Hungary and Arup Madrid about their journeys in advancing health and well-being for their employees and clients, and learned about their motivation in achieving the WELL Health-Safety Rating.
Like Skanska and Arup, companies and organizations across the EMEA region and globally have looked to the WELL Health-Safety Rating to get back to business. Alpin Limited, the first company to achieve the rating in the Middle East, noted the importance of the rating in being prepared, building health awareness and creating a mindset change for building developers and operators. Above all, the rating strengthened their own safety standards.
Overbury, an office facility management firm in the UK, was the first in Europe to receive the award. At its Zenith Building in Manchester, Overbury aimed to fortify existing practices and proactively address safety concerns many have been hyper aware of over the past year.
The WELL Health-Safety Rating was created to demonstrate that the most important health and safety protocols have been implemented and focuses on operational policies, maintenance protocols, stakeholder engagement and emergency plans. Organizations turn to the rating to instill a level of confidence that says to their employees, visitors and stakeholders:  we are doing everything we can to provide a space that helps make you feel safe, healthy and well. It's based on a subset of features from the WELL Building Standard (WELL), a framework that has served 2.5 billion square feet of real estate projects across 99 countries. It helps bring peace of mind from an environmental and people standpoint. It's the framework through which the WELL Health-Safety Rating came to be.
The WELL Health-Safety Rating is an evidence-based, third-party verified rating for all facility types designed for the world we live in now:  for businesses welcoming back customers, venues welcoming back fans, schools reopening, and for seeing your co-worker again for the first time in months.
In the face of the pandemic, IWBI was laser-focused on the leading role buildings, communities and organizations can play to support our health and wellbeing overall. Our goal is always to support our community through the lens of people:  to hear their concerns regarding the invisible threats of being inside shared spaces–but also to offer science-backed solutions that address their desire to safely return. The genesis of the WELL Health-Safety Rating was based on feedback from the IWBI Task Force on COVID-19 and Other Respiratory Infections, a group of nearly 600 public health experts, virologists, government officials, academics, business leaders, architects, designers, building scientists and real estate professionals.
Fact and evidence-based, the WELL Health-Safety Rating takes several key areas into account:
Air and Water Quality Management address air flow and filtration to mitigate disease spread.
Cleaning and Sanitization Procedures help address the spread of germs and disease.
Emergency Preparedness Programs ensure you're equipped to immediately confront and recover from unexpected public health events.
Health Service Resources promote the holistic health and safety of all in a given space, including vaccinations, education on good health habits, paid sick leave, improved access to healthcare and support for smoking cessation.
Stakeholder Engagement and Communication instill confidence, improving coordination and support actions that can help protect safety during and after unexpected events.
The rating has underscored to companies in every sector how important it is to be prepared for a crisis. As our global outlook has improved, employee health and safety remain more prominent than ever.
Learn more about the WELL Health-Safety Rating at https://www.wellcertified.com/health-safety.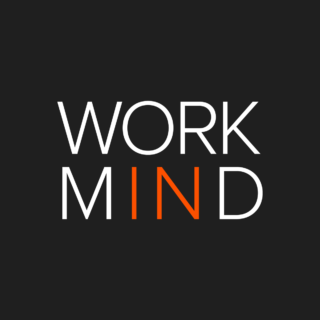 Work in Mind is a content platform designed to give a voice to thinkers, businesses, journalists and regulatory bodies in the field of healthy buildings.