A group of scientists and engineers believe the failure to contain the COVID-19 pandemic can, in large part, be blamed on buildings. In a paper published this month (May 2021) in the journal Science, 39 experts from all over the world and operating in various fields, called for a "paradigm shift" in the design of buildings and their ventilation systems, a safety upgrade on par with the 19th century introduction of clean water supplies and centralised sewage systems.
The report's authors – who include Harvard academic and healthy buildings champion Dr Joseph Allen and Lidia Morawska, a physicist at the Queensland University of Technology in Australia – have led a campaign to convince international health authorities that while governments have regulations on the safety of food, sanitation and drinking water, there's far less emphasis on pathogens in the air.
Tractable problems
The paper leaves readers in no uncertain terms about the views of its authors on the lack of policy focus air quality. "Airborne pathogens and respiratory infections, whether seasonal influenza or COVID-19, are addressed fairly weakly, if at all, in terms of regulations, standards, and building design and operation, pertaining to the air we breathe," it says.
Speaking to Work in Mind, Nathan Wood, Chair of the health and wellbeing group within Building Engineering Services Association (BESA) and Chair of GCP Europe's Indoor Environmental Quality Taskforce believe this paper should be a prompt for action:
"They say – Ignorance is bliss, but the general public have never been so aware of the air they're breathing. Clean air is a human right! Our buildings should be our safe havens, protecting us from all air pollutants."
"However closing the door on the building doesn't shut out the air pollutants. The air inside a building could be up to 15 times more polluted than the air outside, albeit made up of different pollutants."
"The guidance to increase "fresh air supply" into buildings could allow outside pollutants to mix with indoor pollutants creating even more harmful secondary pollutants. Its vital building owners/operators take action and ask the question: What's the air quality like in here? The answer is to monitor the air and take appropriate actions based on the information. Now is the time for questions and action."
The scientists and engineers go on to suggest that the rapid growth in our understanding of the mechanisms behind respiratory infection transmission should "…drive a paradigm shift in how we view and address the transmission of respiratory infections to protect against unnecessary suffering and economic losses. It starts with a recognition that preventing respiratory infection, like reducing waterborne or food-borne disease, is a tractable problem."
The scientists and engineers behind the paper have long-championed the fact that the coronavirus spreads through exhaled microscopic particles known as aerosols that can float in the air for hours — and that the risk is greatest indoors.
They believe that with the exception of hospitals, few large buildings have been designed to limit the spread of airborne pathogens, despite the risk of fuelling widespread illnesses and their related economic losses. Most commercial buildings, they say, are typically engineered for energy savings and odour and temperature control, but not public health.
The scientists envision futuristic buildings with systems that could detect a crowd gathering in a room and immediately adjust the ventilation to increase air turnover. Monitors would display air quality measurements in real time.
Call to arms
The paper makes a number of recommendations including a call for national comprehensive IAQ standards to be developed, promulgated, and enforced by all countries. Some countries, it says, have IAQ standards, but none are comprehensive enough to include airborne pathogens. In most countries that have IAQ standards, there are no enforcement procedures. Most countries do not have any IAQ standards.
Cost of investment
The paper quotes estimates that suggest that necessary investments in building systems to address airborne infections would likely result in less than a 1% increase in the construction cost of a typical building.
For more content on buildings' indoor air quality, click here. 
---
To read the paper:
Science 14 May 2021:
Vol. 372, Issue 6543, pp. 689-691
DOI: 10.1126/science.abg2025
Report authors
Lidia Morawska, Joseph Allen, William Bahnfleth, Philomena M. Bluyssen, Atze Boerstra, Giorgio Buonanno, Junji Cao, Stephanie J. Dancer, Andres Floto, Francesco Franchimon, Trisha Greenhalgh, Charles Haworth, Jaap Hogeling, Christina Isaxon, Jose L. Jimenez, Jarek Kurnitski, Yuguo Li, Marcel Loomans, Guy Marks, Linsey C. Marr, Livio Mazzarella, Arsen Krikor Melikov, Shelly Miller, Donald K. Milton, William Nazaroff, Peter V. Nielsen, Catherine Noakes, Jordan Peccia, Kim Prather, Xavier Querol, Chandra Sekhar, Olli Seppänen, Shin-ichi Tanabe, Julian W. Tang, Raymond Tellier, Kwok Wai Tham, Pawel Wargocki, Aneta Wierzbicka, Maosheng Yao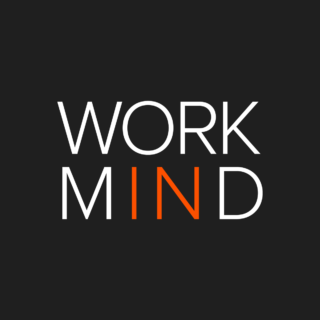 Work in Mind is a content platform designed to give a voice to thinkers, businesses, journalists and regulatory bodies in the field of healthy buildings.