A new report has revealed the growing desire for a hybrid working model amongst UK knowledge workers in a post pandemic world.
The survey, carried out by digital workplace provider Claromentis, reveals that 73% of UK workers who can do their jobs from computers want to split their time between home and the office. The average employee wants to work from home for nearly two thirds (64%) of their working week, with the remaining time spent in the office.
73% of UK employees want to split their time between the office and home
Six in 10 of workers who favour this hybrid arrangement also want the flexibility to drop in to the office and co-work with their team when it suits them with only 29% saying they would prefer set days each week when the whole company has to be in the office.
Only 20% of total respondents want to work remotely 100% of the time, while just 7% want to work from the office full time.
60% want the flexibility to choose what days they work from the office
In terms of why knowledge workers favoured working from home, 41% said it saved them money. In one month, the average remote worker saves around £300 with parents saving an additional £60 per month in reduced childcare costs. Other respondents cited increased productivity and a positive impact of on mental health as reasons why they favoured remote working.
However, 85% said they had experienced some downsides to remote working including: missing colleagues and the social side of work (35%), feeling disconnected (30%), fewer opportunities for interesting conversations (25%), experiencing feelings of loneliness and isolation (24%) and too many pointless meetings and catch ups (24%).
41% would prefer to work from home because of the financial savings
Nine out of 10 employees also identified ways in which their employer could improve productivity. The most popular option was to offer more flexibility around working hours (38%) so that people could choose to work evenings and weekends rather than traditional hours if it suited them better. Respondents were also asked to highlight urgent and non-urgent areas for improvement. The most pressing highlighted was better mental health provision, flagged as an urgent area for improvement by 39% of employees.
Nigel Davies, CEO and founder of Claromentis, commented: "Our survey suggests a 'best of both' is the future for knowledge work. It's at this point in time that leaders can start to be less reactive and more proactive, and find meaningful ways to improve the home working experience based on what we've learnt. There are many opportunities for improvement, not least building a digital workplace that supports good communication, collaboration, project management, continuous learning and culture."
33% urgently want better communication and collaboration

tools
Survey methodology
1,017 UK knowledge worker employees were surveyed by Censuswide on behalf of Claromentis between 5-9 Feb 2021 during the third national lockdown. All had worked from home full time for at least 4 months since the start of COVID-19. Knowledge worker is defined as a white-collar worker who can do their jobs from computers.
For more content on the hybrid working model, click here.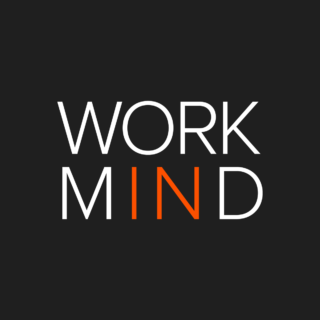 Work in Mind is a content platform designed to give a voice to thinkers, businesses, journalists and regulatory bodies in the field of healthy buildings.