A new study by Sony Professional Solutions shows that the shift towards a more hybrid model of work is being led by 18-24-year-olds, with three quarters (75%) expected to work from home for at least two days or more per week.
This figure is surprising as Millennials and Generation Z are less likely to have dedicated home office space unlike Generation X. However, the results showed that just 13% of 18-24-year-olds expected to ever return to work full-time compared to over half (51%) of 35-54-year-olds.
Where a one-day remote working policy was usual practice for office workers pre-Covid, three in four (72%) now expect to work remotely at least one day a week post-pandemic, with 65% expecting to work from home for at least two days. Almost a third (31%) believe a return to five-day office working will not happen until 2022, if at all.
Shifting expectations
According to the survey results, expectations around a return to the office for one day or more have also shifted since December, with over a third (35%) believing they will not return until either the second half of the year or 2022 at the earliest. Compared with 20% who felt this way a month ago.
Sony's data also reveals that while a hybrid workplace model is set to become the norm, only one in five (20%) workers feel that employers are fully prepared to support this longer-term move, prompting a need for employers to better plan their "future workplace". Over half (51%) of office workers feel employers could have done more to support remote working, with just 30% having felt fully supported in their home set-up – finds Sony.
To help employers, Sony shares has prepared insights on the working trends that will likely emerge:
Corporate office trends for 2021
1. Work becomes flexible. Give people options.
The pandemic has changed the way we work. Several leading companies such as Facebook, Twitter and Spotify have already embraced this new reality by setting permanent flexible working polices, more will follow.
2. The 'Home' is a new opportunity
The home office is clearly here to stay but it has a long way to go to be optimised for productivity, for health, for companies being able to monitor employee work, to improve collaboration, etc. Businesses will come pouring in with new ideas around Home Offices.
3. Collaboration becomes critical.
Already a growing market pre-pandemic, collaboration technologies have become critical for businesses. With fewer people being able to interact together in person, innovation and productivity will rely on effective collaboration solutions.
4. Social spaces (virtual and physical)
Teams, Zoom, and other such virtual conference platforms are great but even when you're looking at the other participants you're never sure if they are just doing their emails or listening to what you're saying. You can't read body language, you can't really look at people in the eye, and it's hard to assess the vibe. There's a real gap between the social stimulation you get in-person compared to virtual interactions. As Aristotle said, humans are social creatures, and we need to be around people and feel a sense of community. So, this will be a key focus for offices, how to make people feel connected and satisfied socially.
5. Meeting rooms will become key
Further into the year, people will most likely work remotely when they just want to get work done, for individual focused work where they just require basic virtual meetings. They will only visit the office for meetings, brainstorms and tasks that require collaboration. This means the key function of offices will be to have meetings. It's hard to say if the meeting room market will grow because some companies will downsize their real estate footprints to save cost. The design of meeting rooms however, will become more important. In terms of technology, this also means communication and collaboration technology will grow (cameras for conferencing, displays for presentations and conferencing, wireless presentation solutions, and a slew of new solutions for more creative collaboration). Post covid-19 the meeting room will also be part of a wider chain of endpoints with people connecting to conversations from home and other offices.
6. Measuring people and places.
This has been important for a few years but even more so now that more people are working remotely. Companies need to optimise the usage of space, as every square foot has a cost, so if space is not being used then it needs to be redesigned. Being able to track how many people are going where and when will be key to make smarter investment (or divestment for real estate) decisions. Measuring people at home might also become more accepted, for example checking who is working when and what they are working on. For now companies need to trust their employees but not all are capable of such trust, it will be interesting to see what develops here.
Survey methodology
Two surveys were commissioned by Sony Professional Solutions Europe and conducted by 3Gem between the dates of 4th – 9th December 2020 by 1000 office workers and a second survey on 13th – 15th January 2021 by 1000 office workers.
For more content on hybrid working, click here.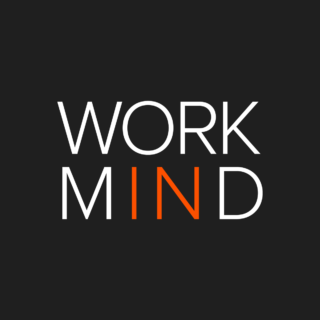 Work in Mind is a content platform designed to give a voice to thinkers, businesses, journalists and regulatory bodies in the field of healthy buildings.