Scattered Space – a co-winner of the 2020 BCO NextGen Design Competition – is a people-centric model to help businesses build an agile network of premises that best serves their employee's lifestyles: Home, Hub and Hive. COVID-19 has exacerbated several social inequalities which must be addressed with urgency. Work in Mind asked its creator Gina Colley about her vision for the future of the workplace.
Tell us about your design, Gina.
My vision for Scattered Space brings together diverse perspectives on the future of the workplace with an emphasis on equality, environmental sustainability and re-energised high streets. This is primarily achieved through the Hub, a local dedicated workplace that sits between working from Home and commuting to the city centre Hive. All three will play an important role in the emerging work patterns but it is the Hub that will have the biggest societal impact.
What preparation did you undertake before coming up with this vision?
Threesixty Architecture's ongoing research gave me a solid foundation for this project. The practice developed national guidance with the Scottish Government for the regeneration of town centres and revisioning of high streets, with a pilot study in Paisley. This inclusive and people-focussed research combined with community-led projects that I have been involved in, led me to a focus on peripheral workplace Hubs for city-based organisations.
I believe firmly in promoting gender equality and accessibility in the workplace, so to prepare for this project I gathered data on the barriers that women and disabled people face in accessing city centre job opportunities. What I found was that these barriers include unpaid care responsibilities, time poverty, inaccessible public transport and historic buildings and the need for flexible working. All of this informed the creation of the Scattered Space model.
Why do we even need to reimagine workplaces?
The pandemic has magnified some of the fundamental issues facing society and caused rising unemployment rates. This has a massively disproportionate impact on women both from the decline in female dominated roles like physical retail and office administration and from the increase in care demands, but I believe it's important to look at the opportunity within the current challenges and take action.  One opportunity is to reimagine some of the structures that have previously contributed to the inequalities previously listed. Making workplaces more accessible to diverse communities will allow more opportunities for people who are impacted the most by this issue.
Similarly, there is a renewed pressure on businesses to play their part in their local communities.  Knowing this, we should design workplaces to support the recovery of high streets and local communities which will, in turn, create more job opportunities. We're already beginning to see this happen as models of commercial agents try to meet this demand. I believe the workplace will play a far greater role in town centre regeneration and encourage others to be open to this change – the office is only going to become increasingly important to the fabric of local communities, and that's really exciting.
How would you define a 'truly people-centric workplace'?
A people-centric workplace has a culture that focuses on employees and their behaviours first, as well as internal and external customer service interactions, before focusing on profits.
As an industry, we are still only at the beginning of our journey towards a truly people-centric workplace. But as we embark on that journey, employers must understand how to support the needs of a diverse future workforce. We are already seeing more businesses giving back to their wider community and providing better support and opportunities to their staff. We are currently working towards B Corps accreditation and it is movements such as this that provide a tangible roadmap to help businesses achieve real measurable social change in the workplace.
Locating workplaces on high streets will publicise a vast array of job opportunities to young people of all backgrounds as they move around their local area. Threesixty is currently designing a new studio space in Inverness which will combine two ground floor high street units. The result will be a workplace that directly communicates our work to the outside world and provides space for friends to visit at lunch or children to do their homework after school. Long gone are the days of hiding offices away in the upper storeys of the central business district; let's make the office open, visible and welcoming.
Click here to find out more about the work of the BCO.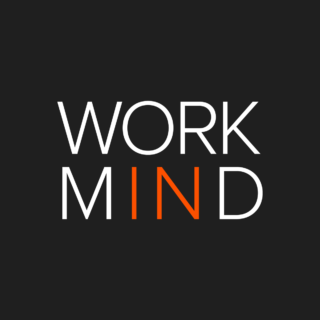 Work in Mind is a content platform designed to give a voice to thinkers, businesses, journalists and regulatory bodies in the field of healthy buildings.