Plus X Brighton is a a brand new seven story Innovation Hub featuring state of the art facilities for creative entrepreneurs, innovate scale ups and collaborative corporates.
Tell us about the project in a nutshell
Launched in Brighton earlier this summer and designed by architects Studio Egret West  the building offers more than just desk space and houses specialist facilities such as CNC milling machines, 3D printers and media labs where members can take products from conception right through to delivery all from one space. In partnership with U+I and the University of Brighton we also launched a £10.5m innovation programme called BRITE which offers long term support to ambitious scale up businesses.
As for the building itself, we wanted to incorporate cutting-edge design thinking to create spaces that allow for a different way of working. This means that Plus X Brighton provides less clinical working environments and is future proofed for a post-Covid context with over 40,000 sq ft of space.
Adaptability and collaboration are central to the building design with specialised spaces ranging from a hybrid events and webcasting space, deep dive meeting rooms, a nutritionally balanced café and a roof top terrace with sweeping views of the sea and South Downs National park.
Did you canvas the opinions of key stakeholders on wellbeing aspects of the project before design commenced?
We have spent the last five years managing the Central Research Laboratory in Hayes, so we have drawn on our experience of what worked and what didn't to create Plus X Brighton. Plus X also commissioned a pre-occupancy survey because we knew how important it was to listen to the needs of the end user and design the space around this data.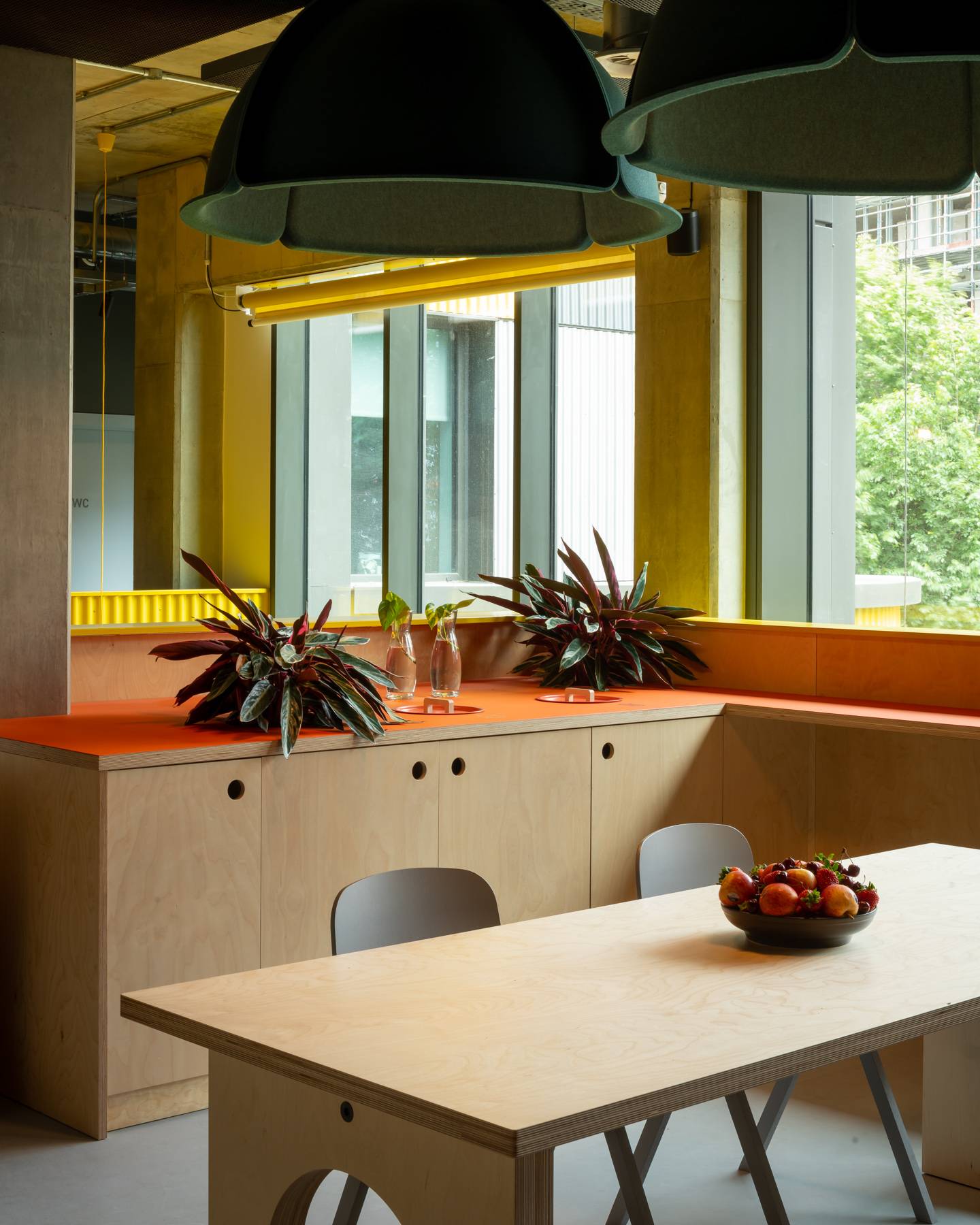 When asked what was important, members told us that good work environments meant having 24-hour access to workshops and facilities, natural lighting, generous communal space and access to outdoor green spaces. We used this feedback to help design the building. This strong focus on health and wellbeing from the outset has ultimately positioned us well for a post-pandemic world.
How important was wellbeing to your brief?
Wellbeing was central to design from the very beginning and we used both BREEAM Excellent and WELL Platinum criteria as a basis for our designs, working alongside Studio Egret West and Scotch Partners to deliver this.
Our building members can change lighting levels to suit specific tasks
Fundamental elements from colour palates, penetration of natural light, the sustainability of materials and providing generous circulation space to encourage movement and moments of sporadic interaction were all considered.
But for our building members, wellbeing also encompasses them being able to feedback on how the building operates. For example our building members can change lighting levels to suit specific tasks. They can also alter the temperature in the workshops to ensure materials do not become volatile, ultimately meaning they have a greater sense of agency over their individual workstations, which is an often overlooked aspect of workspace design.
We also want our members to not only work in a healthy environment but also learn about physical and mental health so that they can take this into their personal lives too. For example, We offer locally sourced tea blends including a blend made uniquely for our building called ProductiviTEA which helps our community stay focused without those caffeine highs and lows.
We also offer a Monday morning energising yoga class and Friday afternoon restorative yoga class to help unwind for the weekend. Brighton bikes are available for those who wish to cycle to and from work and all our staff are trained in mental health support to spot signs of anxiety and depression.
What design features have you integrated into the project to support wellbeing and productivity outcomes?
We have strived to meet the eleven WELL criteria at Plus X Brighton. These include air, water, nourishment, light, movement, thermal comfort, sound, materials, mind, community, and innovations. What this means is that everything from the ground up has been designed with the health and wellbeing of our building members in mind.
We wanted to encourage physical movement throughout the space as much as possible
Floorplates have been carefully designed for optimal thermal comfort and daylighting, meaning work spaces are flooded with natural light from large windows, supporting members' circadian rhythms and improving people's sleep-wake cycles. Air quality is continuously monitored for such things as CO2, dust, humidity and adjusted to meet WELL standards.
Studies have proven that when surrounded by plants and green space, people's happiness, focus and productivity improve. The building features Brighton's first rooftop terrace designed to enhance biodiversity with edible plants and herbs. We also have a comprehensive 'biophilia strategy' incorporating plenty of greenery allowing people to enjoy the benefits of nature both inside and outside the building.
We wanted to encourage physical movement throughout the space as much as possible. Moving occupants away from using lifts is a simple step to increasing steps, so our stairwells have been designed as central features of the building, encouraging foot passage through the building rather than in lifts.
The building has also been designed to feature green electricity with solar panels throughout as well as a zero to landfill policy, locally sourcing produce in the café and using only eco cleaning products.
Did you (or, will you) do any post-occupancy evaluation? (Can you share any positive feedback)?
WELL accreditation is centred around occupants, so post occupancy surveys that measure physical and mental wellbeing are vital to this. We also want to continue to improve on the services and facilities we are offering to members and collecting this post-occupancy data allows for change. We will continue to work with our building members to gain feedback on how the building responds to their needs and alter functions where possible to better meet those needs.
Do you have any advice for other organisations who are thinking about commissioning a similar project?
The first piece of advice must be: 'stop thinking – do it!' We have had such a positive response to our prioritization of wellbeing. Residents report feeling energized and positive, and that it helps them to know that they are taking care of their staff as they ought, and even helping to attract new employees to their business. Our leadership appears to be paying off.
Secondly, it is worth taking a look at frameworks such as WELL 2.0, as early as possible in the project, to see what is required. It is both comprehensive and ambitious. As with so many points-based systems, you can adapt your approach to the unique constraints that you might face in any building. For instance, a refurbished building might not have the natural light levels or advance air handling systems that we do, but that just means that you have to work harder at the components that you do have more control over. It's a reminder that wellbeing requires the right infrastructure and also operations – you need to deliver on both.
You're set to be a WELL Platinum building – what does that mean to the building's users? Was it worth doing?
Yes it was definitely worth pursuing. Whereas BREEAM focuses on the building's energy performance, WELL is more user orientated and is defined by how our buildings can help people thrive.
All of the design considerations we have outlined here showcase how central these features have been to the way we have approached the design. It has taught us a lot about how interconnected these features are and how well thought out design can significantly impact on wellbeing, productivity and happiness.
For more projects with wellbeing central to design, click here.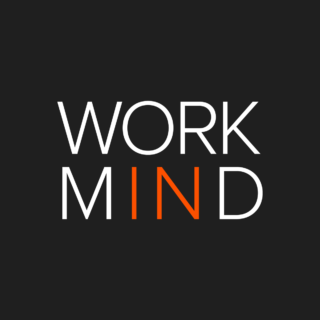 Work in Mind is a content platform designed to give a voice to thinkers, businesses, journalists and regulatory bodies in the field of healthy buildings.