In a wide scale survey of employees and business leaders across 11 nations, The Workforce Institute at UKG (Ultimate Kronos Group) has found only a fraction of employees (20%) felt their organisation met their needs during the initial months of the COVID-19 pandemic. But there is a silver lining: a third of employees globally (33%) say they trust their employer more now than before the pandemic began because of how organisations reacted.
"Hindsight 2020: COVID-19 Concerns into 2021," commissioned by The Workforce Institute at UKG and conducted by Workplace Intelligence, explores how nearly 4,000 employees and business leaders¹ in Australia, Canada, China, France, Germany, India, Mexico, Netherlands, New Zealand, the U.K., and the U.S. felt about their employer's initial COVID-19 response and examines the top needs and concerns of the workforce through 2021.
Research found that, according to U.K. workers, less than half of U.K. organisations were prepared to manage through the start of the COVID-19 pandemic (42%) and their organisations made mistakes during the pandemic (44%). However, more than half (53%) of U.K. workers say their organisation went above and beyond expectations during the pandemic.
Looking ahead, less than two thirds (57%) of U.K. workers believe that their organisation will be prepared to manage through another potential spike in cases of COVID-19. With this in mind, the research highlights the following key workplace concerns and expectations.
Cleanliness, commuting, and common areas are cause for concern
While 45% of workers worldwide say overall cleanliness is a top concern going forward, they're equally concerned with using shared common areas like lounges and restrooms (42%) as well as shared workspaces like conference rooms (37%). More than a third of all employees (35%) also voiced concern about passing through high-traffic areas such as lifts, staircases, and waiting rooms.
Physical workplace concerns vary by country: In India and France, the top concern is safely commuting to the workplace (72% and 50%, respectively), while overall cleanliness and sanitation is most worrisome to those in Mexico (60%), Canada (50%), Germany (47%), Australia and New Zealand (46%), the U.S. (44%), and the U.K. (42%). In China, two-thirds (63%) are worried about passing through high-traffic areas while a third of employees in the Netherlands (35%) are nervous about shared common areas.
In terms of person-to-person contact, 46% are concerned about being quickly informed about presumed or confirmed positive COVID-19 cases in the workplace and 43% are concerned about their company's ability to react quickly to presumed or confirmed positive COVID-19 cases in the workplace.
Only 13% of global employees are worried about movements being tracked at work to fight COVID-19 – including fewer than one in 10 Gen Zers and younger Millennials² (8%) – signalling they may recognise the immediate safety benefits in this approach to aid contact tracing.
Dr. Chris Mullen, Ph.D., SHRM-SCP, SPHR, executive director, The Workforce Institute at UKG says, employers must get back to the foundational needs every employee requires whhysical safety, psychological security, job stability, and flexibility. "Among employees who trust their organisation more now than before the pandemic, 70% say the company went above and beyond in their COVID-19 response. By truly putting the employee first, a mutual trust will begin to take hold that will propel employee engagement – and the success of the business – to new levels, he says."
Dan Schawbel, managing partner, Workplace Intelligence; advisory board member, The Workforce Institute at UKG adds, "While organisations made mistakes during the early days of the COVID-19 pandemic, employees also recognise the unprecedented nature of this once-in-a-generation event. Instead of dwelling on what went wrong, employees want their employers to adapt and evolve as quickly as possible. Those that have made changes to address and protect employees – specifically physically, emotionally, and with economic stability – have earned newfound employee trust, which will be a valuable commodity that helps ensure future success."
Survey Methodology
Research findings are based on a survey conducted by Savanta, Inc. for Workplace Intelligence on behalf of The Workforce Institute at Kronos in June 2020. For this survey, 3,903 domestic and international respondents were asked general questions to explore leadership and employee attitudes around trust in the workplace, digital transformation and crisis response/management. The study targeted people between the ages of 18+ and 55 years old. Respondents are recruited through a number of different mechanisms, via different sources to join the panels and participate in market research surveys. All panellists have passed a double opt-in process and complete on average 300 profiling data points prior to taking part in surveys. Respondents are invited to take part via email and are provided with a small monetary incentive for doing so. Results of any sample are subject to sampling variation. The magnitude of the variation is measurable and is affected by the number of interviews and the level of the percentages expressing the results. In this particular study, the chances are 95 in 100 that a survey result does not vary, plus or minus, by more than 1.6 percentage points from the result that would be obtained if interviews had been conducted with all persons in the universe represented by the sample.
For more information on workplace concerns, follow this link.
---
Supporting resources
Footnote 1: This survey features 3,903 employees and business leaders from 11 countries. See survey methodology for specific details about respondent pool, sourcing, and margin of error.
Footnote 2: Generations are defined as follows: Generation Z, 18-20; Younger Millennials, 21-27; Older Millennials, 28-37; Gen X, 38-54; Baby Boomers, 55+.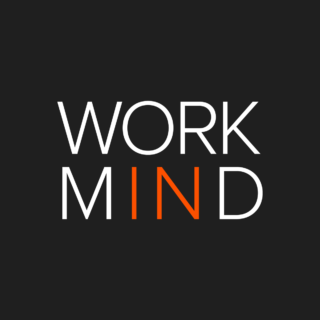 Work in Mind is a content platform designed to give a voice to thinkers, businesses, journalists and regulatory bodies in the field of healthy buildings.