Loneliness and the associated mental health issues, is a hidden but serious problem in cities worldwide. With over 9 million lonely people in the UK it's a result of population mobility, different ways of living and a decline in community participation. It's also a result of designing spaces that don't make us happy, exacerbating feelings of disconnection and alienation. For too long we've been designing spaces that encourage loneliness and physically prevent us from connecting with each other.
As our home and working lives become even more blurred, now is the time to look at ways we can design in connection within our workplaces and local communities. From masterplanning to the design of office spaces, how can we nurture connection in our local communities?
What's the true cost of loneliness?
Loneliness is as harmful to our health as smoking, with links to poorer physical and mental health, and increased use of GPs, hospitals and social services. It's also bad for business, with the cost of loneliness to UK businesses estimated to be £2.23 billion per annum, equivalent to £82 per employee per year. In 2018, staff turnover, sickness and lost productivity cost employers about 8% of the average salary for a young person aged 18 to 29 years old, roughly equal to £1,723 per employee. The effects of the global pandemic are anticipated to exacerbate loneliness, particularly in single households and young people.
The cost of poor mental health to UK companies
Source: Deloitte
A study by the London School of Economics (LSE) also looked at the financial impact of chronic loneliness in older people. The cost for a decade for older people is calculated by the LSE to be at £6,000 per person, placing further strain on the NHS.
Emphasising connection
The most successful designs are those that make people feel welcome from the start. From the landscaping to the street design, we automatically feel at ease and comfortable. When we are designing neighbourhoods, we can start to design in moments of connection from the start.
Kings Cross has built their brand by striving to make it work as a whole: physically, economically, environmentally and socially. This whole place approach is about creating successful physical infrastructure that allows people to connect, removing barriers and creating a lively pedestrian and social environment. Another example is Stratford's International Quarter, a £2.4 billion joint venture development between Lendlease and London and Continental Railways (LCR). Still in early days, it focuses on creating a welcoming neighbourhood where people, places and businesses can connect in new ways.
Knocking down the ivory tower
With some central offices now under utilised, there's never been a more opportune time to look at how simple design solutions can nurture an entire community. According to Colin Macgadie, Creative Director at building design consultancy BDG: "Employers are wanting to break down the 'ivory tower' view of offices. It's crazy most workspaces stand empty after 6pm through to 8am the following morning. Giving an office area back to the community after hours, or even during the day, keeps a building vibrant, gives it more of a purpose, keeps the neighbourhood exciting."
While office design has started to become more informal, with open plan workspaces and café style breakout areas common, very few businesses have really connected with their local communities. Designs such as Woods Bagot's 700 Bourke Street in Melbourne, home to National Australia Bank, is an early example of designing a space that can continue to be used after hours.
However, as a result of the pandemic it's even more important that we go beyond providing cafés and restaurants, and look at how we open up our offices for community use. While attractive rooftop or street level gardens will draw people in to use the spaces, we need to consider ways to create real connection.
Blurring the lines between work and play
While the lines between work and play were already becoming blurred, the recent pandemic showed how this shift was already in the making as everyone who could started working from home. Rather than seeing this as a negative, we need to consider how we can use this to have a positive affect on our addressing loneliness in our local communities.
Membership spaces such as Soho House, WeWork and the new London hotel, Birch, all thrive on blurring the lines between work and life. With an emphasis on connection and learning new skills in beautifully designed spaces, the buildings themselves are designed to make members feel welcome, supported and happy, while they are working and socialising. This is something businesses can learn from, particularly as we start to welcome more staff back to the office.
By offering community or working spaces during and after hours, workplaces can play a key role in addressing loneliness, nurturing connection and hope both within and outside the office. Staff can also share their skills with the local community, hosting events, meet ups and skill shares. Businesses with larger offices can contribute to the growth of the local community and continue supporting the service businesses which have suffered as a result of Covid-19.
As a result of the pandemic there's also a demand by staff to be more involved in their communities. The recent Millennial survey by Deloitte showed that many millennials (23 years to 39 years) to and Gen Zs (5 years to 23 years) are inspired to make a positive impact on their communities. Encouraging staff to volunteer in local gardens, events and activities isa quick and easy way of creating more connections with the local community and reducing feelings of loneliness. Emphasising community within the workplace also builds a healthy company culture, reinforcing company values and demonstrating that the company is dedicated to the communities they work with, both inside and around the building.
The Experience
In order to do address loneliness and nurture connection, we need to start thinking more about the experience, about how our spaces will be used now and in the future. Any communal space will look tired and dated too soon without people.
Membership and co-working spaces are particularly good at attracting people because they are putting on the activities that people want to come to. They encourage people to network, work together and share skills. Most people love to learn a new skill and workshop spaces with different experts all provide a way for different groups to come together and connect.
We need to learn from these business and apply the same approach when thinking about how office buildings will be experienced, both by staff and the local community. In turn, we'll start to see relationships forming and long-term social cohesiveness within the neighbourhood. This will also has a positive knock on effect for the social and economic vitality of the local area.
Supporting the local community
HGA's Euclid Gallery, in Santa Monica, California, is an example of design with connection at the heart of it. The Gallery was specifically designed to inspire and engage employees while showcasing artists across a wide range of practices and providing a space for yoga and life drawing. The space is not only a place of community for the people who work there but also acts as a community space people living and working in the area as well.
Closer to home, Savills Birmingham office have chosen to support establishments when they know that their money will continue to circulate in the local community and enabling ways to show case local artists. Savills sponsor the annual Birmingham School of Art (at BCU) end of year exhibition and commission an artist from this exhibition to complete a piece of work, displaying these artworks in the office. In addition to the commissioned work a number of additional pieces have been loaned to Savills for display. These artworks provide a point of interest but also reinforce the Savills' connection with and pride in the local community.
The New Standard for Design: Designing in connection
The bottom line is that by designing spaces that nurture relationships, we can start to reduce the very real costs of loneliness while working towards getting the UK economy back on track. The best and most effective way to reduce loneliness is by designing in connection. Office buildings must become more than simply a space to work, and neighbourhoods places we can truly live, work and play in. Businesses need to think of themselves as public amenities with amazing experiences attached, nurturing the people who live around them. It is in these ways that we can build connected communities, both within and outside our offices.
For more content on addressing loneliness through design, click here. 
---
This article was written by Clare Bailey, a Director in Savills Commercial Research team who has written extensively on themes within the regional office markets.
The Loneliness Lab was co-founded by Lendlease and Collectively in 2018 to explore the role of urban design and placemaking in tackling loneliness in our cities. https://lonelinesslab.org/about-us
This article was written in conjunction with them and their upcoming events.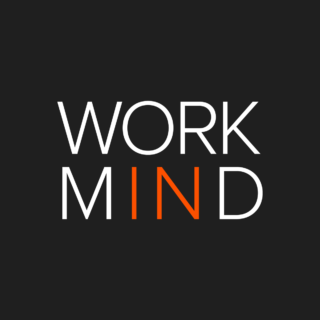 Work in Mind is a content platform designed to give a voice to thinkers, businesses, journalists and regulatory bodies in the field of healthy buildings.