The words 'equality' and 'inequality' mean so many different things. Dependent on who you are, where you sit in society, where you were born, who raised you, your environment, education, vision for your future and so on, your understanding and achievability of equality will have a unique resonance. But the fast rise of working from home during the pandemic has triggered different types of inequality, as companies of all sizes move their workforce out of centralised city locations.
Let's take a look at some of these inequalities, to see whether the new working practices we all face can adapt and mitigate them by taking an imaginative approach.
The knowledge economy advantage
Research undertaken in Canada has shown that the higher a person's salary, the more likely they can work from home. It went on to show that 44% of all jobs are compatible with telecommuting.[i] This knowledge economy work clearly brings both lifestyle and financial benefits, which are at a premium during any enforced lockdown or planned shift to long-term working from home.
Meanwhile, the TUC noted the imbalance showing up in ONS data too. [ii] Of the businesses still operating in April during the height of the lockdown, only 14% of accommodation/food companies that were still trading were working from home, whereas this rose to 87% of information/communications companies. While some workers are fortunate enough to have spent the last six months tucked away at home, saving on train fares and petrol, others haven't had that option. Whether it's because of their specific job or their financial situation, they've had to continue going to their place of work as per normal, when the world has been anything but.
Clearly, those on lower salaries in the sales and service sectors are going to be hardest hit, with redundancies, labour market contractions and fewer opportunities ahead. Many low paid workers also have less access to sick pay, increasing their financial pressures if they fall sick.
Yet there is also growth, with some sectors within this service space showing increases in grocery retailing and online delivery fulfilment to meet rising demand. With this will come the need to offer more dark supermarkets (areas attached to supermarkets that deal specifically with online order fulfillment) and distribution hubs, fleet management and support services, likely to be on existing brown field sites at well-positioned geographic locations.
But as this aspect of our economy rises, we have to ensure these growth companies contribute to the national economy fairly. Not only in the taxes they pay on their rapidly increasing profits, their approach to sustainability and the green economy, but also their humanity and support of their workforce to give them opportunities for advancement, job and workplace security, as well fair pay to get success rewarded at each level.
Domestic inequalities
Other inequalities that have emerged during the pandemic are happening in the home, behind closed doors. Research has shown that women have been taking the burden of childcare, home schooling and household jobs, which has impacted on their employment.
A University College London (UCL) study has revealed that women carried the burden of childcare and home schooling, even giving up work in order to look after their offspring.[iii] Spending an average of five hours a day home schooling and three hours a day doing developmental activities will have had a big impact on the hours they were available to work, with fathers doing a comparative four hours total.
The long term impact of this on women's careers has yet to be established, but with large swathes of empty retail and office space, one wonders whether there will be burgeoning opportunities for small scale nurseries and other childcare provision by employers and councils to help support women as they look to regain career momentum lost during the first half of 2020. We have to work out a cost-effective, visionary way to help families back up a ladder that shares their burdens.
Many companies have found that working from home has proved a boon. Focused time, with fewer meetings, lack of interruptions, opportunity to research and create has upped output levels for many businesses. A Stanford professor's research with a Chinese colleague identified that home working could be 13-20% more productive than coming into an office.[iv] Provided – and this is the kicker – that you had no children, a room to work in and good broadband.
However, they recognised that this was counterbalanced by the serendipity of what occurred when workers and team members bumped into each other – a vital component of working in an office. And also the growth in a sense of isolation which could be so easily be dissipated by just one day a week in the office.
Reshaping the future
There are countless other pieces of research that are beginning to emerge from experiences across the world about what work for the future should and could look like. But a society is judged on how it treats the least able to look after themselves, not how it treats the best off. So how can we shape the world ahead to ensure we address the work-related inequalities we've seen emerge?  Here are some of my thoughts…
Adapt empty retail and office space to enable local hubs/pods for childcare provision.
Link childcare provision to further education colleges and workspaces, so it is easy to reach and affordable.
Encourage smaller regional hubs for companies out of city centres to enable easier travel and help ensure communities can be for both work and home life.
Make workspace more flexible, adapting to a smaller office working contingent, but with the option to hire bigger space as needed when WFH staff come in on an infrequent basis.
Develop a chain of small, engaged educational/training support and enterprise hubs to help those in the retail and service industries upskill or start their own ventures to help them back into meaningful employment. One on every high street could be possible.
Every town with empty property on the high street should be engaged in a conversation about what the community wants and needs locally.
Encourage all ages to become more digitally-savvy, building on the springboard lockdown has seen. The more engaged the whole community is in digital expansion and how this can link to service provision, the better.
My list could go on and on – this is just the start. What would you have on your list?
For more content from Erica Wolfe-Murray, click here. 
---
Erica Wolfe-Murray works across the creative, cultural and tech sector, helping companies to innovate through imaginative use of their intellectual assets/IP. Referred to by Forbes.com as 'a leading innovation and business expert', she is the author of 'Simple Tips, Smart Ideas: Build a Bigger, Better Business', shortlisted for the Business Book Awards 2020, Business Self-development category (judging 23.3.20). It's full of easy-to-use advice on innovative ways to grow your business and is available from Foyles, Amazon and all other good bookshops.
[i] https://theconversation.com/remote-work-worsens-inequality-by-mostly-helping-high-income-earners-136160
[ii]https://www.ons.gov.uk/employmentandlabourmarket/peopleinwork/employmentandemployeetypes/articles/technologyintensityandhomeworkingintheuk/2020-05-01
[iii] https://www.ucl.ac.uk/news/2020/may/parents-especially-mothers-paying-heavy-price-lockdown.
[iv] https://www.gsb.stanford.edu/faculty-research/working-papers/does-working-home-work-evidence-chinese-experiment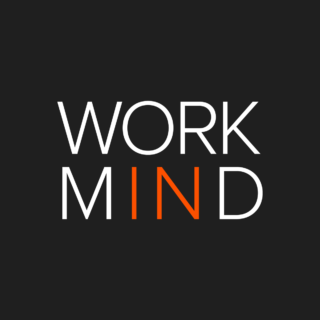 Work in Mind is a content platform designed to give a voice to thinkers, businesses, journalists and regulatory bodies in the field of healthy buildings.