My working environment has always been hugely important to me. Whether in a shared space, a company studio, my copywriting office with its closed door or the study at home… Even when out visiting clients, I clock their working environment, adapting my work plan according to what I see.
I still haven't recovered from the shock of going to the launch of a celebration of London's buildings, held in the offices of a leading global architectural practice. The serried desks, rows of computers and low ceilings made it feel like a call centre of the worst kind. This was where creativity was meant to flourish?
And I've become even more aware of the relationship between the work environment – how it can benefit or suppress our creativity and productivity – since my client roster has grown to include architect and leading biophilic designer, Oliver Heath.
The lock-down has seen many people working from home for the first time. They've had to carve out workspace in busy houses, often around lively, noisy children, adapting to less face-to-face engagement but without the grubby commute or any office politics.
So, when we emerge from lockdown, what are the positive changes we will all seek from this experience in how we work, where we work and why we work? What could our brave new world of work look like?
Facilitation for a dispersed workforce
The false barriers erected by employers around the impracticalities of working from home will have crumbled. If big successful corporations can do it, their 'need everyone in the same place' argument becomes spurious.
Of course, it will remain important to get people together regularly for team building, as well as emotional and mental health support. Employees will still want to catch up socially, talk about projects and enjoy being part of something bigger.
This is likely to require smaller everyday office space, but with the occasional use of larger more social workspace. Some of the current space providers are already doing this, but it will become increasingly prevalent.
I suspect that many companies will be re-thinking their space requirements too. With some companies going bust due to the global contractions and others requiring small teams, there will be a lot of space available.
The creation of a more inventive home/office working dynamic will also bring a wider pool of talent to the table. Those who have limited hours to work, such as carers, parents, or those with mobility issues should be welcomed to take a more active role. Companies and space providers need to embrace them, ensuring they are able to make their fullest contribution to the workforce.
Increasing environmental awareness
Lockdown has heralded environmental gains – nobody is going to forget the images showing the dramatically cleaner city air, or the increased sound of bird song.
Add to this the benefits of being able to create your own workspace, our economical use of resources – whether cash, food or loo paper – and our renewed appreciation for family, friends, colleagues and other relationships. These and many other aspects of lockdown will have a profound impact on how we view our future.
We will need to ensure our existing resources work harder, that they are used more inventively and that the 'value' equation ceases to be based on the depletion/consumption of global raw materials but instead on how our activities contribute to a healthier world. Whether that is in our immediate surroundings, our neighborhood, our town, city or country.
I think this will become both 'push' and 'pull' activity, as individuals build environmental awareness into our activities, questioning ourselves, our company, the relationships within the supply chain, the places we inhabit, the services we use. And equally those creating the spaces – architects, funders, developers and suppliers need to think through the longer term, deeper impact of what they do. Even if the cost is higher in the short-term. Sustainability has to be a central focus, alongside profitability for every company and organisation.
We can adapt spaces both at work and at home to ensure they are net contributors to the planet's health rather than depleting it. And this will have a positive impact on our own mental health, our creativity and our productivity. A virtuous circle emerges where everyone benefits.
Bringing everyone to the table
Years ago, when I worked in an ad agency, we had a post room, staffed with lower-skilled entrants determined to make it in advertising. It was somewhere cosy that motorcycle dispatch riders would warm up with a coffee on cold winter days. It was the gossip centre and the beating distribution heart of the company.
With the rise of digital tools, rooms like this no longer exist. But during lockdown we've realised that those people who were welcomed there are vital to our lives. We've realised how incredibly valuable and committed these essential workers are. Every economy has them and needs them.
How can we ensure, post-Covid-19, they have their own place at our tables? That they are welcomed and listened to, rather than exploited and ignored?
Can we encourage every office building, every company to offer support and encouragement to those who so easily fall between the cracks? Can we maintain the stronger relationships we've fostered with those delivery teams, who kept working while we all followed government advice and stayed home?
We humans are at our best when we collaborate and work together, to create the outcomes we all want. We are all facing the future together and 2020 has shown us how terrible that could be – from the Australian bushfires to the COVID-19 pandemic. But it has also shown us what it could be. And that it is in our hands to create it. From our homes to our workplace, from our cities to the countryside.
Let's do it.
For more information on how COVID-19 will change the way we work, click here. 
---
Erica Wolfe-Murray works across the creative, cultural and tech sector helping companies to innovate through imaginative use of their intellectual assets/IP. Referred to by Forbes.com as 'a leading innovation and business expert', she is the author of 'Simple Tips, Smart Ideas: Build a Bigger, Better Business', shortlisted for the Business Book Awards 2020, Business Self-development category. It's full of easy-to-use advice on innovative ways to grow your business and is available from Foyles, Amazon and all other good bookshops.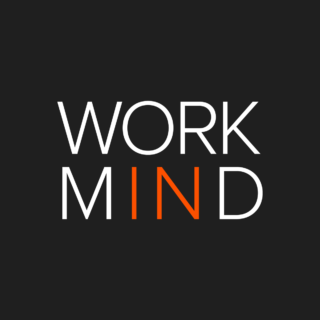 Work in Mind is a content platform designed to give a voice to thinkers, businesses, journalists and regulatory bodies in the field of healthy buildings.