In a blink of an eye – Covid-19 has dramatically changed the way we work.
Thousands of people now setting up their workstation from their dining room table. Who knows how long this will last or if working practices will ever be the same again? As offices close down because of the pandemic, and many of us are going mad from the quiet, I'm wondering how important is noise to our productivity?
It's a common belief that we need absolute silence to maximise concentration. This is ingrained into us from childhood, from every test or exam we've ever taken, to lessons. When we need to focus we've been told silence is best. Yet as we enter the workforce, we are constantly surrounded by noise. However, businesses and developers have started to recognise the need for quieter spaces, but rarely do people choose to work in them constantly.
The office: a place of focus or distraction
There is no denying that noise levels are high on the workplace agenda. With a clear correlation between the importance of noise levels in the workplace and how satisfied employees are. Savills recent What Workers Want survey found that 83% of those surveyed rate noise levels as highly important but only 47% are highly satisfied with the current levels in their workplace, suggesting that our offices are too noisy for most people.
A typical office worker gets only 11 minutes between each interruption
A large office often has a noise level of about 60 decibels, which is more than enough to cause significant distraction. Even normal office sounds – phones ringing, conversations, typing – affect us physically, from the cognitive function to the rhythm and rate of our hearts, decreasing productivity and increasing staff absenteeism.
Research has shown that even intermittent exposure to loud noises can lead to higher long term stress hormone levels and hypertension. Gloria Mark from the University of California found "that a typical office worker gets only 11 minutes between each interruption, while it takes an average of 25 minutes to return to the original task after an interruption" (The New York Times). Surprisingly, results from another study also showed that interrupted work is performed faster, but at a cost:
When people are constantly interrupted, they develop a mode of working faster (and writing less) to compensate for the time they know they will lose by being interrupted. Yet working faster with interruptions has its cost: people in the interrupted conditions experienced a higher workload, more stress, higher frustration, more time pressure, and effort. So interrupted work may be done faster, but at a price. — Gloria Mark, Daniela Gudith and Ulrich Klocke, The Cost of Interrupted Work
If you need to focus it seems an open office is potentially the worst place you could be.
How does the workplace achieve the perfect noise levels?
During times like this while we self-isolate, we are reminded of how important socialising is — for us physically and mentally — whatever our personality types. So how do we find the right balance of noise in the workplace?
An employee productivity study by British Gypsum in 2015 found that reducing noise in the workplace increased the ability to focus by almost 50% and decreased stress levels by almost 30%.
According to research from the University of Exeter, employees who have control over where they work are not only happier and healthier, they're also up to 32% more productive. However, 63% of people within this study said they lacked quiet space for focused work.
Increased autonomy — or even the perception of an increase in control — can improve how people feel
Whilst open plan offices are seen as a more collaborative and social space, there is very little research to support this notion. In combination with the business cost of interruptions, evidence shows a decrease in the volume of face-to-face interaction and an increase in electronic interactions:
Social psychologists and environmental psychologists, have shown that removing spatial boundaries can decrease collaboration and collective intelligence. — Ethan S. Bernstein and Stephen Turban, The impact of the 'open' workspace on human collaboration
Human centred design
Ben Channon, author of Happy by Design, says. "Research has shown time and again that increased autonomy — or even the perception of an increase in control — can improve how people feel. As a result, successful buildings are ones which empower their users and allow them to use space in a way which suits their personal needs."
Businesses need to provide flexible spaces for different tasks and personality types. We need to strike a balance between providing social and collaborative spaces, but also quiet spaces with less interruptions. The introduction of different work settings within modern offices, including booths and quiet rooms, are measures that can improve the user experience. Yet we also need to question, whether open plan architecture is the best design for productivity and performance — are there other design options we should be considering? Plants can have a multiple functions — providing visual privacy, cleaning the air and reducing noise levels. Green walls have shown a similar or better acoustic absorption than other common building materials.
New demands may also emerge as people become more comfortable with different working environments. Because of Covid-19, we have seen a dramatic increase in home working. As a result of this, we may see an increased demand from staff for the introduction of smaller, more home-like architecture in a method to create quieter yet vibrant working environments. (We also anticipate the emergence of new working styles and productivity methods, particularly from parents, as they balance work demands with their new teaching role.)
What is clear, is that we are beginning to see the demand for office spaces that can support our health and wellbeing, enabling a rich social environment but also providing spaces people can feel comfortable and work easily.
By including staff in key design decisions from the start, buildings can be designed for the people that use it. By thinking more about the end user, these buildings will also be future proofed, with the provision of flexible and adaptable spaces that better meet the physical and mental well-being of staff less likely to require dramatic refurbishment. By talking to staff we can also determine how private people want their working spaces to be, and we may see a desire for smaller, working rooms where people with similar working styles or sound requirements can work together.
The office soundscape
One idea to improve productivity is to consider the type of sound in the office. We need to have a better understanding of noise, and what type of noises people like. Absolute silence can be uncomfortable for most people.
Connecting with nature brings a range of benefits, psychologically, physically, cognitively and behaviourally. The sounds of water and birds are proven to relax us. Certain styles of classical music are also proven to assist with brain function and performance, and are often played in public spaces to address anti-social behaviour, with Transport for London implementing this as far back as 2008 in some of its busiest stations.
Businesses may also consider introducing different soundscapes into different areas, and reducing interruptions such as phones. Using knowledge from businesses such as The Sound Agency, we may start to consider the user experience of office workers — and how sound can negatively and positively affect us, and help us work better with less stress.
Creating the ideal environment
As we enter a new phase of working, physically isolated from our friends, family and colleagues, our idea of what the ideal office will change. Our ideas of productivity may also change. Hours spent at a desk or in meetings will no longer be seen as a sign of productivity, and we will be judged more on the quality of our output than the time to get there.
Essentially, we all need environments that support our personality and the type of work we are doing. We also need environments and a soundscape that support collaboration and creative thinking, which will become particularly important as we try to deal with the fallout of Covid-19. There may be some current benefits on our reliance on email and instant messaging; however, this does not make for a less noisy or productive environment. We need to include staff in the design of new and refurbished buildings, as well as engage sound engineers, to create healthier, more productive working environments.
However, we also need to move past the idea of an ideal as no design can meet all of our needs. The better ideal is to acknowledge our similarities, our desire for happy, healthy, productive lives, and to recognise our differences. Some people need noise and chatter to work, and some people need quiet.
What is key is that workers shouldn't be forced to work from home because the office is too noisy for them to concentrate. The workplace needs to be designed effectively for the type of work that needs to be done, and also for the type of people who work there.
To find more content on noise in the workplace, click here. 
---
Clare Bailey is a Director in Savills Commercial Research team and has written extensively on themes within the regional office markets. Clare contributed to Savills new office magazine 'Core' highlighting the importance of a 'diverse' workforce, as well as writing articles on themes such as wellness and flexible working. Clare presents at a number of industry events including Savills regional 'Cross sector' seminars.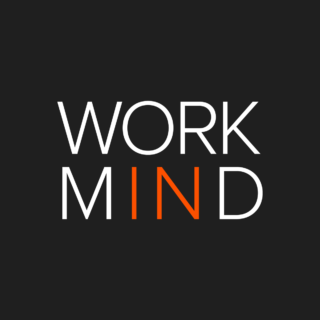 Work in Mind is a content platform designed to give a voice to thinkers, businesses, journalists and regulatory bodies in the field of healthy buildings.