The smart buildings platform will enable the collection, analysis and automatic application of data in building maintenance and design.  
The KEKO ecosystem aims to significantly improve the comfort, productivity and sustainability of buildings by integrating the data of all the technical systems in the built environment to a single platform.
The ecosystem's founding members are KONE, a global leader in the elevator and escalator industry, Nokia, which offers a comprehensive portfolio of network equipment, software, services and licensing opportunities across the globe, YIT, a city developer and builder, Caverion, a building technology company, Halton provider of indoor air systems and integrated, human-centric lighting solutions, as well as Netox, an IT and cyber security company. The research partner and coordinator of the project is the Technical Research Centre of Finland, VTT.
"Our mutual goal is to create smart buildings, which serve end-users as widely, predictably and safely as possible".

– Anders Stenbäck, Director, Services Development, YIT

"Solutions and services designed for smart buildings will become increasingly connected. They will form ecosystems and create new value for customers and better experiences for building users. In KEKO we will build a digital platform, together with the best industry players in Finland. We will use the smart building data to innovate new solutions that will predict the needs of building users and make these environments more functional and responsive. At KONE, our mission is to improve the flow or urban life and KEKO supports this perfectly."

– Rauno Hatakka, Head of KONE's Technology Management unit.
The ultimate goal, however, is to grow the ecosystem beyond the founding members. SMEs with smart building expertise are invited to take part in different KEKO projects.
"There is an unprecedented amount of building data as well as companies and organisations producing it in the world today. By making the data easily available in one platform for players of all sizes and points of view, we are opening whole new possibilities for creating human-centric indoor environments. These environments will offer smart comfort, security, sustainability and profitability."

– Halton Group's Strategy and Business Development Director Mika Nieminen
The companies have been working on the ecosystem for the past two years, and say they have developed 100 use cases for the data it collects.
KEKO is now being tested by its founding members; longer term,  the aim is to invite companies with smart building expertise to take part in future projects. The companies hope to have a final version of the system available in 2021.
Business Finland has provided funding for the project.
Learn more about the KEKO project and platform at kekoecosystem.com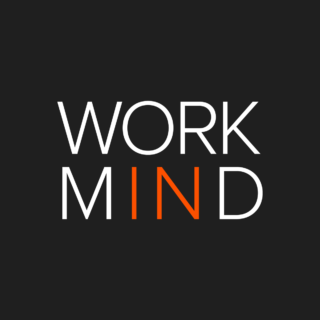 Work in Mind is a content platform designed to give a voice to thinkers, businesses, journalists and regulatory bodies in the field of healthy buildings.