In their lifetime, the average UK office employee will spend 10,000 days at work, a considerable proportion of which will be in the office. Understandably, with so much time inside a building, the physical environments of a workplace can influence not only an employee's work performance and productivity, but also their wellbeing.
Hence, workplace practices are evolving, with new changes such as the introduction of flexible working, as well as new innovations in technology that can ease the working day. Moreover, research has found that companies tend to attract and retain high-performing employees who feel that their health is being prioritised.
In fact, according to the International WELL Building Institute, workplace design that considers air quality, temperature, lighting, views onto nature and the general layout of the interior can significantly uplift health, satisfaction, and wellbeing. Therefore, prioritising the physical environment should be a key focus for all employers to retain a productive and happier workforce, and this can be implemented in a few simple steps.
1. See the light
Lighting in the office is a typical pain-point that affects wellbeing. While there remains no regulatory guidelines on workspace lighting, it can significantly impact employee health and productivity.
While people want a level of control over their environment, time spent re-positioning lamps to provide enough light, or tampering with the blinds to reduce glare, causes significant disruption to the office day. Understandably, well managed natural light in an office is optimal.
Studies have shown that natural light in an office reduces headaches, eyestrain and drowsiness by more than 50%, significantly improving the health and wellbeing of employees.

– Niki Fuchs, Managing Director of Office Space in Town
But as natural light shifts throughout the day, its impact needs to be adjusted.
The development of new technology, such as ClearView Dynamic Glass is enabling us to do that. Installing 'Smart' electrochromic windows using this glass can adapt to and control the sun's energy, automatically tinting to maximise natural light and reduce heat and glare. Other solutions include daylight lighting which mimics natural sunlight. These innovations can also boost employees' moods, energy levels and overall workplace wellbeing. Office Space in Town's new development at London Blackfriars actually is the first building in the UK to incorporate ClearView's intelligent windows, showcasing how well-thought design can be used to optimise natural light to the benefit of businesses and employees.
2. Breathe the fresh air
Similar to light, air quality in an office can have a significant impact on employee health, and in turn productivity. Indeed, the adverse effects of poor air quality contribute to employee fatigue and impaired focus, which can lead to an array of health and respiratory problems. However, research carried out by the World Green Building Council recorded an 11% increase in productivity as a result of increased fresh air to the workplace and a reduction in pollutants.
Air purifiers that continually adapt to the indoor air quality can support an optimal working environment.  Installing air filtration systems, designed to remove harmful impurities and pollution can help provide an efficient ventilation system for greater circulation of fresh air. In addition, the presence of plants and greenery around the workspace can help to create cleaner breathing air. The overall result? Greater productivity, lower absenteeism and greater overall employee wellbeing.
3. Feel the heat
Room temperature in the workplace remains a contentious issue, and a vast quantity of research has shown that indoor climate impacts both health and performance. Heat can cause lethargy, which not only increases the rate of accidents but can also affect productivity. Employees that feel comfortable within their workplace environment are less distracted by minor things and can therefore focus on the job in hand.
By introducing a smart climate control technology, the temperature can be maintained at an optimum level which is best suited to promote productivity. These automated systems adapt to the current temperature throughout the workspace and tailor the heating and cooling flows to raise or lower the levels accordingly to maintain a consistent, appropriate temperature. With the current development of mobile technologies, it is now possible for employees to control the temperature directly from an app, allowing for smoother and efficient climate changes.
4. Cancel the noise
Although the modern office has transitioned to a more open and airy workspace, it is vital that such changes to a layout should not be at the expense of privacy and noise levels. Hearing parts of conversations from co-workers who are on the phone or chatting near your desk can make it difficult to focus and can cause additional, unnecessary stress. According to a new report by Oxford Economics, 75% of employees say they need to take walks outside to focus, and 32% use headphones to block out distraction, which can in turn hinder employee interaction and productivity.
Companies should therefore look to install sound absorbent material on the ceiling, walls and floors of the office to help reduce unwanted noise. Of course, open office layouts can promote cohesion and facilitate a collaborative community in the workspace, however it is equally important to offer employees private rooms for quiet space to make separate phone calls or as an alternative area to work. Equipping the office with small changes to the physical environment such as these can have a significant impact on both your business and workforce.
Small changes, big differences
Surprisingly, being indoors doesn't mean that our daily battle with the elements disappears. From light, to air, heat and sound, it is important that employers make their office environment as manageable and stress-free as possible.
Moreover, these improvements are not difficult to implement. They are – in truth – small changes which can make a big difference. They represent good value and good business.
To see more content from Office Space in Town and how to improve wellbeing in the workplace, click here. 
---
Niki Fuchs is the managing director of Office Space in Town, the UK's leading serviced office provider which she co-founded with her brother, Giles Fuchs in 2009. Starting from humble beginnings at the age of 21 as a receptionist where she cut her teeth in the industry Niki moved up to conferencing assistant, centre manager, operations and training manager and eventually managing director. Niki has been integral in the launching of Office Space in Town and the company now has seven successful offices in London including Blackfriars, Liverpool Street and Waterloo, and a number of others throughout the UK.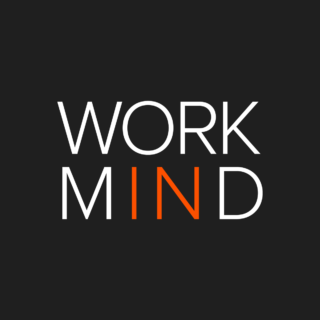 Work in Mind is a content platform designed to give a voice to thinkers, businesses, journalists and regulatory bodies in the field of healthy buildings.