Attitudes to working have evolved. As businesses have begun to acknowledge and accommodate a variety of working styles, and as a result have introduced initiatives that promote employee autonomy such as remote working and flexi-time. Despite these practices, the functional benefits of having a physical office remain. From dedicated desks which give employees a physical sense of belonging, to ease of communication with colleagues, there are characteristics of the traditional office that cannot be replicated through remote working.
Dedicated desks
For many, having a physical sense of place in the working environment is critical. A dedicated desk or workspace can promote a feeling of employee autonomy and workplace satisfaction. A recent report by Savills found that 52% of workers would prefer to spend the majority of their time at their own dedicated desks, enjoying the familiarity of a personalised workspace[1]. People who operate from home can find it difficult to switch-off from work. Working in bedrooms, for example, can be detrimental to sleep[2].
Additionally, employees who work remotely can become disconnected from communication channels and support mechanisms afforded to on-site staff[3], making it more challenging for line-managers to spot the first warning signs of issues such as mental health concerns.
A physical office provides a structured environment, making it easier for employees to plan their hours and maintain separation between their professional and personal lives, whilst retaining a sense of 'belonging'.
Cyber security
In our rapidly evolving digital economy, online security is critical, and according to many, is more easily maintained in a traditional office environment.   Remote workers, with multiple clients operating from a number of locations may need to use a range of different security applications and are more at risk of inadvertently compromising a clients or employer's network.  A recent iPass survey "2018 Mobile Security Report"[4] found that the majority of CIOs (52 percent in the US) suspected their mobile workers had been hacked in the last 12 months.  Working from a dedicated office, with established firewalls and security systems can significantly reduce this risk.
Cultivating culture
Remote working can impede productivity and efficiency as it presents a barrier to simple conversational exchanges.  It can also make it difficult to engender and nurture a company culture, which can be vital in attracting and retaining talent.  Despite a growing demand for flexible working practices amongst employees, they report missing the camaraderie and buzz of an office environment.  In a Deloitte poll of 4,000 US workers, 48% of those that were either past or present freelancers reported being "very satisfied" with the experience. The remainder cited a feeling of isolation, even loneliness as a significant factor in their dissatisfaction. Having employees based in one collaborative space can promote ideas sharing, make communication more efficient and offset some of the risk of isolation and loneliness posed by remote working.
Offices can be flexible
Serviced offices, which differ from their co-working counterparts in that each worker has a dedicated desk within a fully equipped and adaptable office space, offer all the benefits of a traditional office, as well as many additional benefits such as communal spaces, bookable meeting rooms, cafes and even serviced bedrooms.
As well as flexible space, serviced offices offer more flexible lease terms to businesses.  Traditional leases offered by conventional office providers anchor companies in for as long as 25 years – a commitment that most businesses would not be in a position to make in today's dynamic economic environment.
While it is true that demand for conventional office space in rapid decline, occupier demand for serviced and flexible offices is burgeoning. Serviced offices offer an optimal working environment – supporting company culture and infrastructure, whilst accommodating modern methods of working, and promoting employee flexibility and freedom.
To find more interesting content on offices in the workplace, click here. 
---
Authored by Giles Fuchs, Co-founder and Chief Executive, Office Space in Town.
[1] Barnes, M., Brissy, L., & Lang, S. (2019). Savills: What Workers Want: Europe 
[2] The Division of Sleep Medicine at Harvard Medical School (2007): Twelve simple tips to improve your sleep 
[3] Price, D. (2018). HR Review: Can remote working affect your employee's mental health? – 
[4] https://www.ipass.com/mobile-security-report/#rpt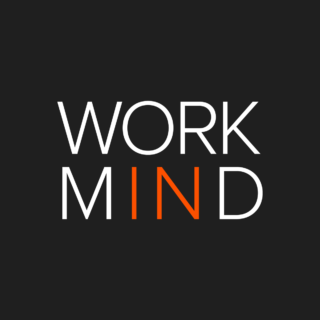 Work in Mind is a content platform designed to give a voice to thinkers, businesses, journalists and regulatory bodies in the field of healthy buildings.