From the fibres of our desks to the quality of the air we breathe, we are becoming increasingly conscious that a healthy building doesn't just make us feel better. It can make us perform better too, boosting our productivity as it enhances our overall wellbeing.
Amidst this growing awareness, Venlo City Hall in the Netherlands has been hailed as a "visionary" building of the 21st Century, thanks to its emphasis on both sustainable innovation and wellbeing. It sets a shining example of the tenet that what's good for people, is also good for the planet.
A vertical city park
Not only is Venlo City Hall sustainable, but it has a positive impact on the environment and those that work there. Built in line with Cradle to Cradle ambitions, its "green lung" façade – likened to a vertical city park – vastly improves the air quality, both inside the building and for a 500m radius outdoors too.
"Venlo City Hall is one of the first buildings in the Netherlands to be built with defined Cradle to Cradle (C2C) ambitions in mind, as well as prioritising the health and wellbeing of those who work there," says C2C expert Marco Abdallah.
"The ambition of Cradle to Cradle is to provide a toolset which allows us to design next generation buildings which are not just "less bad" but have a positive footprint and finally create a positive added value for people, the environment and business."
Abdallah is the UK Head of Integrated Engineering at Drees & Sommer and EPEA GmbH UK. The latter is a global institution promoting environmentally-friendly products, processes and buildings, which supported Venlo City Hall regarding C2C Mindset. And Abdallah firmly believes the design concept holds multiple benefits for future construction projects in the UK.
"The circular economy approach – like that at Venlo ­– provides an effective solution to global challenges such as global warming, availability of raw material and waste pollution," he says. "At the same time, it offers Britain a great opportunity to take on a leading role in delivering sustainable building.
"In towns and cities where air pollution is damaging our health – particularly in the likes of London – buildings that are capable of cleaning and purifying the air could soon become an absolute necessity."
Given Venlo's location – close to a busy arterial road and railway – one of the project's key challenges was to improve both internal and external air quality. And this was achieved in a remarkable way.
"In terms of worker health, poor air quality in buildings is known to have an adverse effect on employee productivity and increase the number of staff sick days," explains Abdallah.
"To filter and purify the air entering the city hall, there is a green façade, connected to a greenhouse. This façade includes a biodiverse selection of more than 100 different plants, covering a surface area of 23,681 sq ft.
"It acts as a pair of "green lungs", actively filtering particulate matter from the air and converting CO2 into oxygen. Not only this, but the city hall purifies 30% of the fine dust and CO2 in a radius of 500m around the building."[1] 
"Two solar chimneys also passively heat and cool the building, one on the top and one on the upper levels. These solar chimneys capture heat from the sun and create thermals, which circulate air throughout."
A material bank for the future
The transparent city hall, which was designed by Kraaijvanger Architects, certainly looks impressive. The efficient layout includes a plaza, public hall, exhibition space, as well as meeting rooms and offices. 
And in keeping with cradle-to-cradle principles, it is constructed from environmentally-friendly and recyclable building materials, which can participate in the circular economy at the end of the building's lifecycle. Put simply, the building has been likened to a material bank for the future – it is designed for disassembly, or for deconstruction over demolition.
Throughout the project, products and materials were also assessed and proven to be free of any hazardous chemicals. "Suppliers of building materials were selected on their ability to provide products that guaranteed C2C standards," says Abdallah.
"To meet the required criteria, materials had to possess the ability to be re or upcycled after their life cycle. As such, EPEA advised on the use of 'material passports', which detail material production processes to validate C2C credentials."
Impressive energy-efficiency
The integration of renewable energy also underpinned the ethos of Venlo city hall, with the result that it is energy-plus. "The building uses utilises thermal-energy-storage, solar panels, solar boilers and other energy-efficient measures to produce more renewable energy than the building requires," explains Abdallah.
"To retain water, the building collects rainwater for the green wall and flushing toilets, while wastewater from sinks is filtered and is reused for toilets and watering the plants."
An emphasis on nature
From a design perspective, the building is of course heavily focused on biophilic principles. It is flooded with natural light and, in addition to the "green lung" façade, it features an internal green wall. This optimises the indoor climate and improves acoustics too.
There's also a wealth of exposed timber throughout. This includes a louvred wooden staircase, which encourages employees and visitors to get their heart rates going. Likewise, the roof garden encourages people to get out into the fresh air, and work with a view.
Non-toxic products
Accoya®, a non-toxic and 100% recyclable wood was also used for the siding, terraces and window frames, as well as the doors and ceilings. Not only does it look good, but Accoya® has been awarded the platinum accolade for material health, which means it contains no toxic elements that could harm human or planetary health.
In keeping with this ethos, the building's furniture was also procured with a heavy focus on wellbeing. Suppliers were challenged to be transparent about product ingredients and, importantly, to prove that they didn't contain any hazardous chemicals. The recyclable floor coverings are made from plastic bottles, while office work tops are formed from rubberwood.
Ultimately, there's little question that Venlo City Hall has had a dramatic impact on those who work there. Incredibly, after just one year of occupation, employees had already taken 2% fewer sick days, saving thousands of pounds in the process.
"The commitment to creating a building that looks after those working within it had a very tangible and measurable effect," says Abdallah. "The number of absence days due to sickness decreased from 6.2% to 4.7% compared to the previous town hall [2]. Given these statistics, imagine the potential economic and health benefits if this approach was used on a larger, global, scale."
Marco Abdallah adds, "Venlo City Hall was a joint effort that could have only been achieved through collaboration between a range of highly skilled consultants, architects and other organisations. These include Cradle to Cradle consultancy C2CExpoLab, the scheme's architects Kraaijvanger Architects, the office concept consultants Veldhoen & Company Advisors and the Municipality of Venlo itself."
To find more content on workplace wellbeing, click here. 
---
Marco Abdallah is Head of Engineering UK at Drees & Sommer. EPEA supported the City Hall Venlo through providing Cradle to Cradle inspiration workshops before design work was undertaken and also produced several Product Circularity Passports alongside C2CExpoLAB and the Municipality of Venlo following the scheme's completion.
The architecture practice which designed City Hall Venlo was Kraaijvanger Architects and the office concept consultants were Veldhoen & Company Advisors.
EPEA is a part of Drees & Sommer and together are one of European leaders in the C2C design principles.
[1] http://www.r2piproject.eu/wp-content/uploads/2019/05/Venlo-City-Hall-Case-Study.pdf 
[2] http://www.r2piproject.eu/wp-content/uploads/2019/05/Venlo-City-Hall-Case-Study.pdf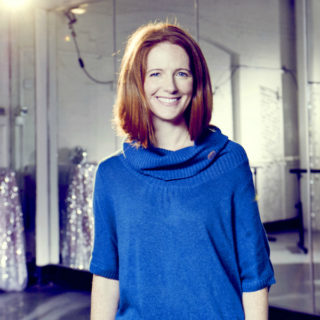 Sophie Barton is our Features Editor. She a journalist and editor with 20 years' experience in the national media, specialising in wellbeing and lifestyle.