A newly refurbished building in Southampton is the first in Hampshire to achieve Fitwel certification. One Dorset Street, a 24,564 ft2 development by RO Real Estate, has been designed with its users at heart. With standing desks, access to nature and plenty of daylight, it aims to support the increasing number of occupiers who understand that employee wellbeing is fundamental to commercial success.
The Fitwel approach
Released in the USA in 2017, Fitwel is a building certification designed to support healthier workplace environments, and improve occupant health and productivity. Essentially, it shines a light on the way buildings can be designed to encourage a healthy lifestyle. Fitwel strategies include enabling access to outdoor spaces, incorporating natural light into the building, creating shared exercise spaces and ensuring any onsite catering offers nutritionally balanced food.
A focus on movement
At Number One Dorset Street, all aspects of the building have been designed to make it easy for occupants to knit healthy choices into their day-to-day lives. Standing desks encourage physical movement at work, while motivational prompts at lift call points remind people how beneficial it is to take the stairs.
Cycling is encouraged with a lockable storage area, kit lockers, dedicated changing block and even a bike repair centre. And for anyone without their own wheels, there's also a community YoBike rental station on site.
Digital detox
Agile working is also encouraged via a terminal in the lobby, which suggest suitable walking routes for anyone preferring to have a meeting on the move. Likewise, these routes are ideal for digital detox breaks, giving busy minds a chance to recharge.
Illumination and air quality
The office space is designed to make the most of natural views, while large windows ensure workers benefit from good daylighting, which is so important when it comes to supporting our circadian systems. Fresh air ventilation and filtration also reduces indoor pollution, while helping concentration, and there's a site-wide smoke-free policy.
Occupants also have access to a planted garden, as well as three large local parks, where they can embrace the beneficial effects of nature. Research has repeatedly shown that exposure to green spaces has a positive effect on our wellbeing, including lowering blood pressure and reducing stress levels.
Nutrition and hydration
A dedicated concierge service is also available to give information on local leisure facilities, while the lobby terminal directs occupants to places selling healthy food. Tea, coffee and water are all available in the business lounge, a break out space that can also be used for meetings.
Putting wellbeing first
Nick Moore, Head of Investment at RO Real Estate, believes the development will make it easier for employees to prioritise their health and wellbeing. He says, "We are immensely proud to be creating spaces for modern occupiers. One Dorset Street is an exceptional working environment, encapsulating some fantastic features which demonstrate our commitment to wellbeing and collaborative agile working."
To see more amazing workspaces like this Fitwel office, click here. 
---
RO Real Estate is a family owned company developing, managing and investing in commercial property throughout the UK with a focus on the South of England.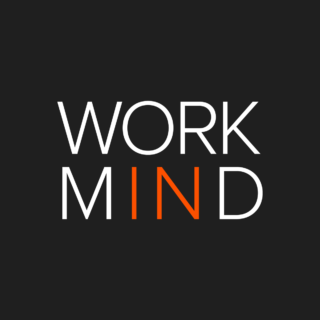 Work in Mind is a content platform designed to give a voice to thinkers, businesses, journalists and regulatory bodies in the field of healthy buildings.