Businesses are increasingly taking their eco-credentials seriously, but are furniture manufacturers keeping pace?
Ella Roberta Kissi-Debrah is a name worth remembering. The young girl, who suffered from asthma, died in 2013 aged nine, after struggling for three years with seizures. An inquest a year later concluded that her death was caused by acute respiratory failure and severe asthma.
However, her mother, Rosamund, has applied to the UK's High Court in a bid to have the original findings quashed, after evidence linked her daughter's death to unlawful levels of pollution near their Lewisham home.
Currently no individual death has been linked directly to air pollution but, if this changes, the impact on our lifestyles could potentially be seismic.
There's little doubt that pollution has become a huge concern for the public and that it's garnering an increasing amount of coverage in the mainstream media.
In 2015, for instance, it was revealed that Volkswagen was cheating in emissions tests to make its diesel cars appear less polluting. More recently there has even been a story suggesting that the traditional British roast – a Sunday staple – is pumping harmful PM2.5 particulates into our kitchens, when tiny organic particles from gas flames, vegetables, oils and fat combine.
A focus on eco-credentials
It's also evident that a generation which has grown up alongside constant headlines warning of environmental catastrophe take the eco-credentials of their working environment extremely seriously.
Bloomberg, for example, is at pains to emphasise the sustainability of its award-winning headquarters in London, designed by Foster and Partners.  The website points out its 98.5 per cent BREEAM sustainability rating, adding with no little pride that: "This project was a great opportunity to build an office that will maximize the well-being of our employees while minimizing the company's environmental footprint."
Features include a smart airflow system that adjusts the flow depending on how many people are in the building and the ability to collect and re-use rainwater from the roof – as well as 'grey water' from sinks – to save 25 million litres a year.
Can manufacturers keep pace?
This is all hugely laudable of course, but what about the manufacturing process behind the furniture that surrounds us in our offices and homes? Are manufacturers keeping up with this level of innovation?
Well it's an issue Humanscale, the US-based office furniture giant, is getting to grips with, researching its supply chain in order to rid its products of potentially harmful chemicals and materials.
Humanscale has worked painstakingly hard to eradicate chromium VI from its manufacturing processes, to ensure its employees aren't exposed to the cancer-causing chemical, which was made famous in biographical film Erin Brockovich.
Julia Roberts fans will no doubt recall her portrayal of the gutsy single mum who helped the residents of Hinkley, California, win a $333million settlement against a major utility company, for contaminating their water with the toxic chemical compound.
Chromium VI – which has been used in the production of stainless steel, as well as leather tanning, electroplating, and in anti-corrosion coatings – is notoriously dangerous when ingested, touched or inhaled. Not only can it cause skin irritation and ulcers, it's also linked to kidney damage and lung cancer.
According to the Humanscale's chief sustainability officer Jane Abernethy: "Our efforts equate to hours of emails, evaluating materials, engineering work, quality testing, negotiating with suppliers and personally reviewing our suppliers' factories. It had to be done across 296 components for the Diffrient Smart Chair alone.
"It's inspiring to work for a company that has the vision to create a CSO [chief sustainability officer] position. We have very strong support for sustainability from our top leadership. This allows us to do things that have a real impact on the environment, rather than what's convenient and inexpensive."
The drive for material transparency
Abernethy joined the company as a product designer in 2007, before being asked to lead Humanscale's BIFMA certification process (BIFMA is a voluntary sustainability standard for business and institutional furniture manufacturers). While doing this, she realised the importance of going beyond the standards and has led its drive for material transparency and its adoption of the Declare labels.
Essentially nutrition labels for furniture, the Declare system gives customers insight into what has been used in the making of the product they're thinking of specifying. While it is currently in the US it's believed that, like the WELL Standard, it will in time travel to the UK.
One upshot is that Humanscale is one of the few companies in the global office furniture manufacturing sector to abstain from using stain-resistant coating on its fabrics.
The coating contains a PFC compound that the company discovered during testing lasted less than a year. So where does it go once it has worn off? It seems possible that it is caught on people's clothes and ends up floating around the workplace or back in their homes.
Will the measures that the company is taking save the world from ecological disaster? No of course not. But it goes a little way to helping and, on balance, that can't be a bad thing.
To find more air quality and furniture toxicity content, click here. 
---
Jane Abernethy is Vice Chair of the Business and Institutional Furniture Manufacturers Association (BIFMA) Sustainability Committee and was elected to the Health Product Declaration Collaborative's Board of Directors in 2017. A respected voice in the industry, she was recently to serve on the keynote panel for The Living Product Expo 2018.
Image credit: Humanscale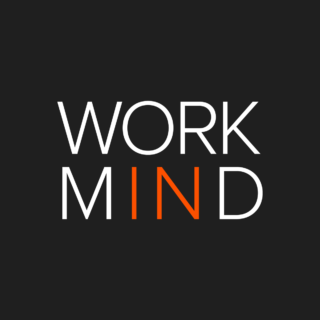 Work in Mind is a content platform designed to give a voice to thinkers, businesses, journalists and regulatory bodies in the field of healthy buildings.