Five research grants totalling £3.8 million have been awarded by the Economic and Social Research Council (ESRC) to investigate management practices' and their effect on productivity and wellbeing in the workplace.
Aston University, University of Strathclyde, University of Sheffield, University of East Anglia, and the National Institute of Economic and Social Research (NIESR) were all successful in their application for funding, with each project expected to produce significant economic and societal impact across the UK.
The projects are part of the Transforming Productivity, Management Practices and Employee Engagement call. Each will explore the impact of different management, engagement and wellbeing initiatives on workplace productivity, with a particular focus on small businesses. The projects will start in February 2019 and are scheduled to run between 24 and 36 months.
The University of East Anglia (UEA), working in conjunction with RAND Europe will examine how health and wellbeing practices can improve employee productivity. Principal investigator Kevin Daniels, Professor of organisational behaviour at UEA's Norwich Business School, said: "This project will build on the existing collaboration between RAND Europe and UEA on research on employee health and wellbeing, and benefit from our on-going work with the What Works for Wellbeing Centre through the ESRC funded Work and Learning programme. We aim to produce useful and useable guidance for businesses on cost effective practices for sustainable improvements in both employee wellbeing and productivity."
Strathclyde Business School's Scottish Centre for Employment Research (SCER) will investigate the theme of "Improving management practices: work engagement and workplace innovation for productivity and wellbeing."
Director of SCER Professor Patricia Findlay said, "This programme will build on SCER's research over recent years on workplace innovation, job quality and fair work.  It will focus on the workplace practices and factors that support innovation, enhance productivity and deliver employee engagement and well-being.  Our aim is to identify work practices that can deliver positive business outcomes and benefit employees at the same time. Combining expertise from work and employment studies, occupational psychology, economics and health will allow us to understand better some key issues around the UK and Scotland's productivity challenges.
The projects from Aston University, University of Sheffield and National Institute of Economic and Social Research (NIESR) with have a greater focus on managerial practices.
Dr Annie Gibney, Portfolio lead at ESRC for Management & Business Studies and Transforming Working Lives said: "This is a very strong set of projects that address the key management practices and employee engagement challenges facing business owners, managers and workers. Not only are they examples of excellent academic research that work closely with firms, policy-makers and key stakeholders – but they also have a real opportunity to lead to meaningful change in business and policy practices."
Find more effects of wellbeing on productivity here.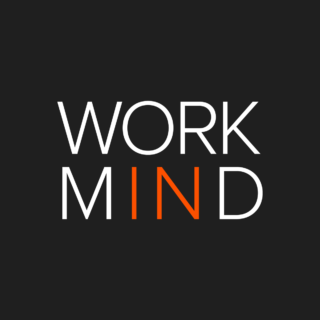 Work in Mind is a content platform designed to give a voice to thinkers, businesses, journalists and regulatory bodies in the field of healthy buildings.