According to a new survey, more than a third of UK office employees can't easily find spaces where they can concentrate at work.
Tellingly, nearly a quarter (22%) of office workers are resorting to wearing headphones at their desk, due the lack of distraction-free areas.
"It's not surprising to see office workers are still struggling to find space to concentrate at work, given the popularity of open-plan offices," said Elaine O'Keeffe, workplace consultant at Morgan Lovell, which carried out the survey of 2,000 UK office workers.
While younger employees are turning to headphones as a solution, the survey revealed that just 4% of workplaces have dedicated concentration spaces. Many respondents said they'd resorted to booking out a meeting room, just to ensure they could focus.
Previously, research has given shocking insight into the detrimental effect that distractions can have on productivity.
According to a study by the University of California Irvine, it takes an average of 23 minutes and 15 seconds to get back to the task in hand after an interruption.
Taken a step further, that implies that if an employee has three or more serious distractions in a day, his or her productivity could be seriously diminished for over an hour. Then there's the impact on wellbeing or, more specifically, our stress levels.
Gloria Mark, who led the study and is an expert on digital distraction, wrote in the New York Times, "Our research has shown that attention distraction can lead to higher stress, a bad mood and lower productivity."
Morgan Lovell's Elaine O'Keeffe suggests introducing one-person concentration booths to improve staff wellbeing. She says, "Employers should look at our data and see how they can make small changes now to positively impact their workforce in 2019.
"People may choose to use headphones to block out these distractions while remaining 'present' at their assigned desk, particularly in an office where noise is intermittent. But headphones are normally a last resort.
"They stop the social interaction, but it's much better to get your work done then come back. Having agile working policies, which allow employees to choose where they do their work, removing the requirement of desk presenteeism, can help boost productivity. Gone are the days when being sat at an assigned desk was the only measurement of productivity."
---
Morgan Lovell is the UK's leading office interior design and fit out specialist. It is part of Morgan Sindall Group plc, a leading UK construction and regeneration group.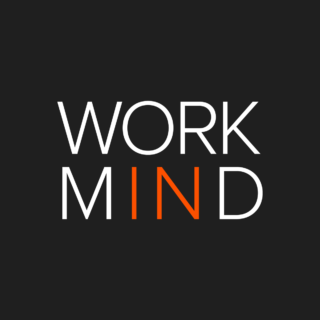 Work in Mind is a content platform designed to give a voice to thinkers, businesses, journalists and regulatory bodies in the field of healthy buildings.