The British Safety Council has revealed the winners of its multimedia poster competition, 'Images of wellbeing', which showcases images of wellbeing at work and in an educational environment.  
The British Safety Council has a proud legacy of producing posters to inform, educate and campaign for safety, health and wellbeing in the workplace. For sixty years, its posters were a striking and often humorous reflection of the developments that transformed the workplace in Britain. Their subjects ranged from occupational health and safety matters to headline news.
The organisation believes that today's employees face new risks to their health and wellbeing, as companies move away from traditional work practices. New technologies, long hours and remote working affect people's wellbeing and can lead to mental health problems, which are particularly prevalent among men and young people.
Matthew Holder, Head of Campaigns at the British Safety Council, said: "The results of our competition have shown that wellbeing and mental health are at the forefront of young people's minds. The poster competition has proved to be a good barometer of their concerns about mental health, the workplace environment and the practices that adversely affect employee wellbeing.
"Workplace wellbeing is of paramount importance to young people. Their commitment to their employers will depend on how they look after their physical, psychological and mental wellbeing.'
Rimsha Ahmed, the overall competition winner, who works as a marketing assistant at LYRA, explained: "Wellbeing is key to a successful and happy career. It can be expressed in the simplest ways that make a working day more manageable and reduce an individual's stress levels and anxiety.
"As an artist, I understand how a workspace influences an individual's productivity; therefore, I focused on issues which can make an office a safer, healthier and more mindful environment in which to work, particularly during periods of stress. Having compassion for your peers, access to sunlight and even something as simple as the opportunity for a hot drink can make the working day more relaxing and comfortable, thus increasing employee productivity."
Enjoyed this article? Why not write and share your own articles on wellbeing?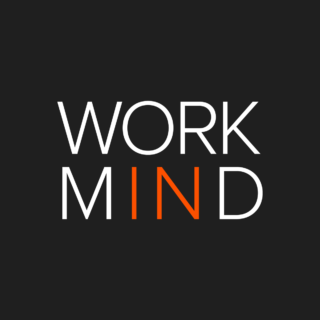 Work in Mind is a content platform designed to give a voice to thinkers, businesses, journalists and regulatory bodies in the field of healthy buildings.