As the workplace wellbeing movement continues to gather pace, one of the biggest studies ever undertaken by the industry has identified potential advances around data, regulation and materials that could drive seismic shifts in our thinking.
The report by the British Council for Offices, entitled "Wellness matters: health and wellbeing in offices and what to do about it" aims to help businesses prepare for the increasing importance of workplace health and wellbeing.
Within the report, several emergent trends are identified, which have the potential to radically alter our perspectives. Here, Work in Mind explains…
Future Data Trends
A decrease in costs
The cost of collecting environmental data within buildings will tumble. Environmental sensors that monitor light, sound, air and thermal environment will likely become widespread, embedded within buildings and carried by occupants by wearable and mobile devices.
Real time feedback
Data analytics platforms will emerge to manage this new waterfall of data, giving real-time feedback to building owners, occupiers and employees on the performance of the workplace.
Disclosure
Building owners and managers will need to effectively manage and disclose data, or they will face occupier complaints. Transparency and disclosure will drive the industry, and a push towards refurbishment of the worst performing existing buildings will move them from sickness to health.
Shifts in Regulation and Policy
Government input
The economic value added by health and wellbeing strategies in the workplace will be increasingly recognised by the government, as part of a wider strategy to reduce costs to the economy of treating the symptoms of workplace illness and stress.
Building regulation review
Building regulations are likely to begin to incorporate specific health and wellbeing aspects that are shown to have the greatest impacts on public health.
Simpler sustainability
Sustainability tools are likely to integrate the highest impact health and wellbeing outcomes within existing frameworks. This will lower cost and reduce complexity.
A focus on materials and supply chain
Toxicity transparency
Better data on material ingredients and their potential impact on human and planetary health will lead to increasing awareness of toxicity. How long will it take for our focus to shift from the plastic pollutions of the oceans, to the toxicity of the materials that surround us?
Wellbeing in the supply chain
Increasing attention will turn to health and wellbeing impacts throughout the supply chain. The prolonged exposure of those who extract, produce, fabricate, construct and maintain our buildings will face greater scrutiny.
Rob Van Zyl, who is a partner at international engineering consultancy Cundall and a BCO Midlands committee member, tells Work in Mind:
"Thanks to improvements in data collection and the prevalence of more affordable and widely adopted technology, business is becoming increasingly better informed of the impact of wellness.
"As the landscape continues to evolve, offices and workplaces of the future will develop to meet the needs of occupiers, reflecting our growing understanding of why wellness matters.
"Discerning occupiers will also increasingly prize offices that prioritise health and wellbeing for all manner of reasons, from reducing absence and improving productivity to attracting and retaining staff."
For more information on Wellness Matters or to buy a copy of the report, please click here.
Enjoyed this article? Find more articles on the workplace here.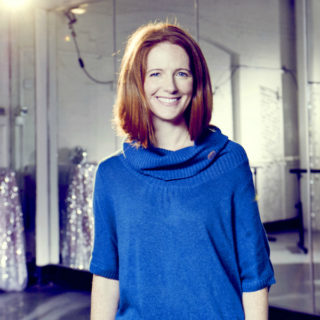 Sophie Barton is our Features Editor. She a journalist and editor with 20 years' experience in the national media, specialising in wellbeing and lifestyle.