With 80,000* construction workers suffering from-work related ill health each year, there's never been a more pressing need for wellbeing in construction to be promoted to the top of the industry's agenda.
Add to this the shocking news from the British Safety Council that a quarter of builders have admitted to having suicidal thoughts, and it's clear that measures need to be taken to safeguard not only the physical health, but also the mental welfare of employees.
Office fit out and refurbishment specialists Overbury has recently taken a sizeable step in the right direction, investing heavily in health, safety and wellbeing on their three-year project, developing London's 27-story Shell Building. Cowry Consulting were brought on board for the innovative study, which had stellar results, with the level of unsafe behaviours while working at height reducing by 82% in just 12 weeks.
Risky behaviour
The project was underpinned by the recognition that key behaviours tend to contribute to safety lapses. Time pressure and 'hot emotional' states were recognised as factors contributing to poor decision-making, often compounded by the testosterone-fuelled attitude to risk taking in what is often a male-dominated environment. It also emerged that operatives occasionally cut corners when it came to safety because it saved time, with the result that these habits would spread amongst the team until they became the social norm.
Physical health starts with mental health.
To redress these potentially risky behaviours, the project placed a huge emphasis on day-to-day wellbeing, in the belief that physical health starts with mental health. Induction training hammered home the importance of taking regular breaks, to reduce 'hot emotional states'.  The canteen was also renovated into a calming zone, with a view that workers would return to the floor feeling calm and clear-headed.
A calming environment
In a bold move, this involved decorating the walls in Baker-Miller pink, a shade that has long been claimed to have a soothing impact and has historically even been said to pacify prisoners in jail. More communal tables were also introduced, along with softer lighting and plants, plus games to reduce stress hormones.
Eoin Murphy, Health, Safety and Wellbeing Manager at Overbury, says, "I was sceptical about the canteen colour, but the figures don't lie. The canteen got people talking about something that had been brought in for health, safety and wellbeing purposes, and getting the conversation going is half the battle sometimes. Word spread quickly as people moved between sites too."
A nudge in the right direction
Indeed, getting the workforce talking was a central part of the study, which employed 'nudge theory', a behavioural science concept that outlines how a series of small prompts can change our behaviour.
Ziba Goddard, a trained psychologist and Head of Core Consulting at Cowry, says, "Nobel Prize winner Professor Thaler demonstrated in his book 'Nudge' how nudging can help people to exercise better self-control and this is precisely what we wanted to do here, reducing unsafe behaviour by over 80 percent. But this was as much about enhancing staff wellbeing and engagement as it was cutting risk."
A series of small prompts can change our behaviour.
Rewards and incentives
Other interventions included stopping the established system of penalising health and safety infringements with a red card, in favour of positive reinforcement. A gold card rewards system was introduced, and all operatives were entered into a weekly lottery draw to win prizes, such as a Smart TV or £150 M&S voucher.
However the card could be revoked if anyone was seen to work unsafely and Overbury encouraged an emphasis on team spirit with the mandate that if one operative had his card revoked, his entire team would be removed from that week's lottery.
A new perspective
The traditional weekly walk around was also updated, to show operatives the importance of site safety through the eyes of the supervisor. During the walk around, operatives were encouraged to ask questions about safety and seek out potentially risky behaviours, on the basis that they would then find it difficult to act unsafely themselves when back on site.
Proven results
In an industry known for its resistance to change, the study proved a runaway success, winning the 'Health, Safety & Wellbeing Initiative of the Year' award at the Association for Project Safety's National CDM Awards 2018. Most importantly, the level of unsafe behaviours in material moving reducing by an incredible 93%, and the number of unsafe behaviours while working at height reducing by 82%.
"
Knowing that our initiatives have helped the site operatives feel better at work and reduce unsafe behaviours is priceless," says Sarah Piddington, Head of Health, Safety and Wellbeing at Overbury. "The lessons we have learned here can be applied to any project size, and don't require a large financial investment to see a significant change."
Enjoyed this read? Find more articles on health and wellbeing. 
---
Overbury specialises in fit out and refurbishment nationally with projects ranging from a few thousand pounds to over £100 million.
It is part of Morgan Sindall Group plc, a leading UK construction and regeneration group with revenue of c£2.6 billion and which operates through six divisions of Construction & Infrastructure, Fit Out, Property Services, Partnership Housing, Urban Regeneration and Investments.
 
http://www.hse.gov.uk/statistics/industry/construction/index.htm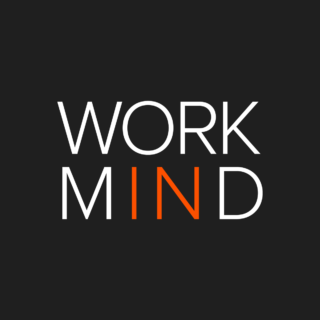 Work in Mind is a content platform designed to give a voice to thinkers, businesses, journalists and regulatory bodies in the field of healthy buildings.