The International WELL Building Institute™ (IWBI™) has unveiled the WELL v2™ pilot, the next version of its pioneering WELL Building Standard™, the first rating system to focus exclusively on the impacts of buildings on human health and wellness.
This second iteration includes a full suite of enhancements that advance IWBI's global aim to build a healthier future for all. WELL v2 is informed by key lessons learned from the nearly 1,000 projects that are registered or certified in 34 countries across the world. Users can register for WELL v2 starting today.
"Since our launch in 2014, we've learned a lot from the thousands of WELL users, practitioners and researchers who have embraced WELL as a tool for making buildings mechanisms to deliver health and wellness benefits for all," said IWBI Chief Product Officer Rachel Gutter. "WELL v2 is our effort to consolidate the latest knowledge, leading research, new technology and advanced building practice to extend the benefits of WELL buildings to more people in more places."
A truly global rating system, the intent behind WELL v2 is to empower project teams to pursue the interventions that matter most to their project and their community without sacrificing WELL's comprehensive and evidence-based approach and commitment to performance verification.  Refinements and enhancements to the rating system include:
A new feature set with fewer preconditions and weighted optimizations.
A consolidation of multiple pilots into one WELL, and improvements to the "All Projects In" approach introduced last year.
New pathways to achieve intents, with a laser focus on feasibility for existing buildings and commercial interiors.
An optional early phase review for projects wishing to earn a WELL D&O ™ designation that affirms and celebrates progress toward WELL Certification.
A new approach to performance verification allowing projects to contract local providers.
A commitment to equity through market– and sector-specific pricing, a focus on localization and the introduction of a dynamic scorecard.
A comprehensive and significant adjustment to pricing, including anew subscription option.
"The IWBI team has worked tirelessly to aggregate the expert contributions of our worldwide community of users, researchers and thought leaders whose hands-on engagement with WELL v2 is evident throughout," said IWBI CEO and Chairman Rick Fedrizzi. "The result is a rating system that's simpler, clearer, focused on the aspects that have the greatest impact, and designed for improved return across every metric."
"With these changes, WELL v2 sharpens our ability to drive far-reaching change to buildings and communities in ways that help people thrive," said Fedrizzi.  "We're looking forward to the market's feedback as we move through this pilot phase."
For more information visit us at WELL.
Find more information on the impacts of buildings on human health and wellness here.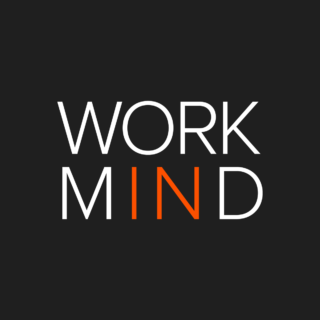 Work in Mind is a content platform designed to give a voice to thinkers, businesses, journalists and regulatory bodies in the field of healthy buildings.