Once a workplace taboo, menopause is finding its rightful place in the spotlight as new research recommends key changes needed in the workplace to support those experiencing the symptoms.
The new report from The Chartered Institute of Personnel Development (CIPD) surveyed over 2,000 working women in the UK between the ages of 40-60. Exploring the experience of menopause in the workplace, the report identifies the symptoms of menopause and how companies can do better to create a healthy environment.
Key findings from the report:
Around 1 in 6 people (17%) have considered leaving work due to a lack of support in relation to their menopause symptoms, and a further 6% have left work.
Having a disability or long-term health condition makes a significant difference with around 1 in 12 (8%) women in this situation having left work and a further 1 in 4 (24%) considering it.
A whopping 67% feel that the move to more organisations supporting home and hybrid working will make dealing with menopause symptoms easier.
Despite respondents saying flexible working and ability to control temperature are the most helpful measures, only 25% say their organisation offers these.
Simply put, many workplaces are not implementing the accessible changes which could make a huge difference to employee wellbeing and performance. The survey found that, when unsupported, the discomfort of menopausal symptoms will commonly lower concentration (79%), increase workplace stress (68%), reduce patience (49%), and impact physical task capability (46%).
Concerningly, without the facilities to help aid pain management over half of the respondents (53%) reported being unable to go into work due to their menopause symptoms. The support respondents received from their employer made a significant difference to how negatively their symptoms impacted their work, with 84% of those who went unsupported having negative workplace experiences compared with 71% who are supported.
Empowering Design
With 67% of respondents utilising hybrid working to help with menopausal symptoms, it's clear that workplaces are not designed with all employees in mind. When asked what provisions could help alleviate symptoms, common responses included small, easy to implement alterations such as fans for temperature control (48%), more breaks when needed (34%) and even a better-equipped bathroom (16%).
Designers and architects can create spaces that help ease the severe discomfort of menopause symptoms, improving workplace environments for all employees. Designing a calming, quiet space for short breaks can benefit those experiencing menopause, as well as other individuals who may be hypersensitive to their environment. Air quality and temperature monitors can offer relief to many menopause symptoms. Similarly, incorporating natural materials, such as breathable cotton seating or timber and stone counter tops can create a cooling, calming environment.
Simple design alterations can have huge impact on the comfort and retention of the large workforce demographic experiencing menopause, while creating an overall supportive, inclusive, and productive environment for the entire team.
Recommended Support
With menopause losing its status as a workplace taboo, the report recommends organisations implement key changes to create inclusive environments for the whole workforce. These include:
Opening up the culture and encouraging conversations about menopause.
Developing a supportive framework, using policies to highlight the support available.
Creating a strong and supportive culture around flexible working.
Managing health and absence in a fair and flexible way.
Educating and training line managers.
Workspaces can be designed to boost the comfort and productivity of all employees. While not all those going through menopause will experience negative symptoms, those who do can find the workplace incredibly uncomfortable. Embracing inclusive design enables organisations to go beyond small, pain alleviating adjustments to providing happy and healthy work environments, where everyone can thrive.
Check out more content on menopause at work, here at Work in Mind!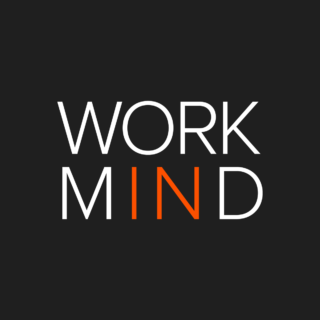 Work in Mind is a content platform designed to give a voice to thinkers, businesses, journalists and regulatory bodies in the field of healthy buildings.