The International WELL Building Institute (IWBI) and the Royal Institution of Chartered Surveyors (RICS) have announced a strategic collaboration aimed at advancing health and wellbeing in buildings and organisations worldwide. The partnership leverages IWBI's WELL Building Standard (WELL) and RICS' International Building Operating Standard (IBOS) to promote healthier spaces and communities.
Both parties will utilise their extensive networks to garner attention and support for occupant health and wellbeing in the built environment. Their agenda items include working to advance benchmarking, regulatory frameworks and standards, particularly in the European built environment.
"We are proud to expand our existing relationship with RICS, and to pursue alignments between the WELL Standard and IBOS," said Ann Marie Aguilar, Senior Vice President, EMEA, IWBI.
"Our joint efforts will help to highlight the rising importance of health and well-being in buildings, organisations and communities, and how strategies to integrate health into the valuation process can improve ESG performance."
New RICS guide – authored by Ekkist
The collaboration builds on previous initiatives, including a white paper titled "The design, delivery and management of healthy buildings" – written with leading design for wellbeing consultancy Ekkist – and various events and webcasts, all aimed at emphasising the benefits of prioritizing health and well-being.
The new RICS guide sets out guidance for the practicalities of designing a healthy building. It highlights:
Why guidance is needed
The impact of buildings on our health
The role of health and wellbeing in ESG
Health and wellbeing in the construction process
Next steps and further guidance
"Professionals are at the heart of RICS and what we do. As the way we live evolves and as the role of the built environment is quickly changing, there is a need for a people-centric approach to how spaces are managed," said Paul Bagust, Head of RICS' Property Practice.
"Through this collaboration with IWBI, we are eager to support the industry by providing clarity in the ways we can use data to measure and benchmark buildings, and to deliver positive outcomes across social and environmental factors."
More about RICS and IBOS
As a globally recognised professional body, RICS promotes and enforces the highest professional standards in the development and management of land, real estate, construction and infrastructure. Representing more than 134,000 professionals working in the built environment industry globally, and with offices in every significant financial market, RICS is ideally placed to influence policy and embed its standards within local marketplaces in order to protect consumers and businesses.
IBOS is a data-based approach that supports the measurement and management of buildings for strategic decision-making. Developed alongside the market, IBOS reaches beyond traditional ways of assessing building performance to add another dimension – user experience – and provides a consistent way to benchmark across a number of properties. IBOS revolves around five key pillars: compliance, economics, functionality, sustainability and performance.
More about IWBI and WELL Building Standard
WELL, the world's leading roadmap for creating and certifying spaces that advance health and well-being, has been adopted by nearly 44,000 projects encompassing 4.85 billion square feet of real estate across 127 countries. The WELL ecosystem is grounded in the WELL Standard, a library of holistic evidence-based building and organisational strategies – organised into 10 impact categories – that can improve the health and well-being of people. WELL Certification is the highest pinnacle of achievement of strategies across all 10 concepts: Air, Water, Nourishment, Light, Movement, Thermal Comfort, Sound, Materials, Mind and Community.
Certification is available through the WELL Building Standard and WELL Community Standard pilot, along with ratings that are targeted subsets of strategies from the WELL Standard, and which focus on thematic, goal-focused achievements that demonstrate an organisation's commitment to health and well-being. Read more about WELL here.
Accessing the Ekkist / RICS guide
The new guide The design, delivery and management of healthy buildings, 1st edition is available on the RICS website: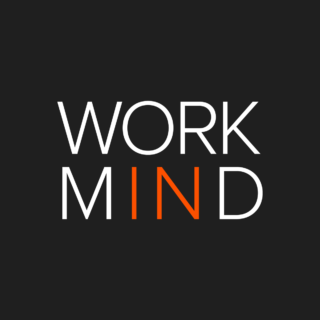 Work in Mind is a content platform designed to give a voice to thinkers, businesses, journalists and regulatory bodies in the field of healthy buildings.