In the ever-evolving landscape of hybrid work environments, a recent study conducted by global workplace creation expert Unispace has shed light on a prevalent sentiment among employees: the longing for personal office space. Titled 'Returning for Good,' the study surveyed 9,500 office workers and 6,650 employers.
The study disclosed that the overwhelming majority, 83 percent, of employees currently subjected to hot-desking would be more inclined to return to the office if they were afforded their own assigned desk.
Despite this preference, 48 percent of companies globally maintain a hot-desking policy.
Ironically, this report comes just after the UK government announced that it will be slashing office hub spaces in London due to surging hybrid working trends. While many organisations are cutting back on office spaces, research by United Culture emphasised the importance of understanding a company's organisational culture before making the leap to changing workplace environments – as the impacts can be bigger, and more negative, than expected.
Demographics: Younger generation prefer personal desk space
Unispace's data unveiled demographic trends regarding the desire for personal office space. The research found that males, in particular, are driven by the need for their own workspace, with a substantial 86 percent expressing their intent to spend more time in the office if they had an assigned desk, compared to 80 percent of their female counterparts who shared this sentiment.
When examining age groups, the younger demographic stood out as having a higher-than-average desire for personal office space. An astonishing 88 percent of those aged 18-34 stated their willingness to return to the workplace more frequently if they had an assigned desk. This percentage slightly decreased to 84 percent for those aged 35-44 and further dropped to 71 percent for employees over the age of 45.
Robin Dey, Head of Client Solutions at Unispace, commented on these findings, saying, "It would appear that old habits are beginning to return to the office, and people are looking to once again have their own personal space at work. However, it does appear that some businesses are overlooking what their people really need, and the fact that almost half of firms have a hot-desking setup, despite staff showing a desire for assigned spaces, suggests there is a disconnect between employers and employees.
"This preference for designated individual spaces is also likely another reflection of people seeking greater elements of their home office setup in the workplace. For many, working from home means they have a dedicated area to store their work equipment and personalize to suit their needs."
Dey concluded by highlighting the significance of these findings across different age groups, stating, "The difference across the age demographics is particularly interesting and further supports the idea that businesses are making assumptions about the desires of their employees. Those who make up the younger segment of the workforce are often considered to be amenable to flexibility at work, yet our study shows they have a greater desire for their own assigned desk. Business leaders need to ensure they're creating office spaces that people want to use, and to do that, they first need to understand what kind of workplace that really is, without making assumptions."
Want to know more about hybrid working trends? Read Work in Mind's latest news in hybrid and flexible working. For bi-weekly healthy buildings news roundups straight to your inbox, subscribe to our LinkedIn newsletter.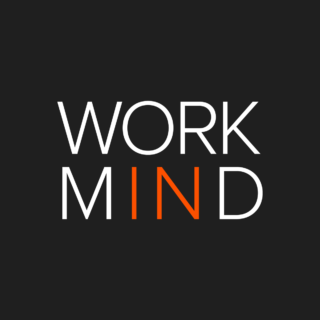 Work in Mind is a content platform designed to give a voice to thinkers, businesses, journalists and regulatory bodies in the field of healthy buildings.