Only 50% of respondents feel hybrid working has had a positive impact on organisational culture, according to United Culture's latest research. A further 15% feel hybrid working has a negative impact on working environments.
United Culture, a UK-based culture change consultancy, carried their research out across the UK and the US, gathering 1100 survey responses and over 30 one-on-one interviews. The report, titled Work Remastered, indicated that the benefits of hybrid working are nuanced, with assumed benefits only being seen by segments of workforce members.
Workforce Segmentation
Post-pandemic, many organisations perceived hybrid working to be laced with employee benefits, opting to keep policies in place. United Culture's research warns against generalisations, stating greater workforce understanding is required before implementing policies based on assumptions.
An individual's life stage was found as a key enabler for reaping the benefits of hybrid work, with onboarding and network development being adversely impacted.
One interviewee shared: "We have two junior roles who started a year ago and neither have developed as I would have expected. Because we have lost the ability to develop through collaboration and from learning in the moment."
Balancing Hybrid Working
Work-life balance shone as a factor valued by employees at work, with 50% of respondents placing this as a priority for career fulfillment. However, when analysing the impact of hybrid-working, Work Remastered found 24% of people feel their home and work lives are truly blended.
While this research shows flexibility can aid a healthy work-life balance, there is clear evidence that hybrid working can aid or hinder a healthy workplace, depending on the individual's working needs. United Culture found only 8% of people feel their current working pattern supports work-life balance.
Survey respondents' comments support these findings:
"Flexibility comes first for me – my work has to work with my life and vice versa," says one respondent.
Another interviewee commented: "Coming to the office is beyond productivity. It improves communication, curiosity, and creativity. You need to give people a reason to do something together as a shared outcome."
Recommended Outcomes
United Culture shared the conclusion that managing bodies need to adapt their policies to fit the current working context. Building a workplace fit for the future will include defining strategies that enable flexible working patterns while driving connection among colleagues who may feel isolated. This will involve understanding the needs of individuals in the workforce, rather than addressing the workforce as one body.
"These truly are unique times. If we want to thrive economically, and as a society, things have to change. We need to use this opportunity to redefine the world of work as a catalyst for growth, innovation, and fulfilment."
Victoria Lewis-Stephens, MD and Co-Founder of United Culture
United Culture's report shows the importance of understanding your workforce before implementing long-term policies.
Here at Work in Mind, we will keep you up to date with research, trends and new perspectives, helping you make meaningful decisions to benefit your working environment.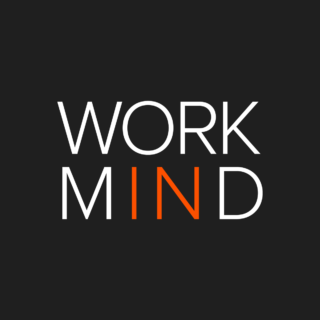 Work in Mind is a content platform designed to give a voice to thinkers, businesses, journalists and regulatory bodies in the field of healthy buildings.