The largest 4-day workweek pilot in history published overwhelmingly positive results last month, showcasing a jump in employee wellbeing and productivity. While 92% of study participants plan to continue with the four-day workweek after the pilot, not all organisations reaped the benefits of a shorter workweek.
A shorter, more intense workweek
A report from BBC followed up on the 4-day work week study and found that, depending on industry, reducing hours actually increased the amount of employee stress.
Allcap, an engineering and industrial supply company owned by Mark Roderick, joined the UK four-day workweek trial in June 2022. The managing director of the Gloucester-based company believed that the six-month test programme would enable him to provide his 40-person crew with additional rest days after working nonstop throughout the pandemic.
They took a flexible approach to the three-day weekend, giving employees one day off every fortnight. "We're a trading business – customers call up all the time for manufacturing and construction components," says Roderick. "We were already on a slightly reduced headcount, so we couldn't afford to give staff one day off every week."
Even with its tailored approach, the company quickly faced issues within the trial. "As opposed to 10 normal workdays, we found that employees would have nine extreme ones – once they got to their scheduled day off they were exhausted. Once we factored in holidays, sickness and caring responsibilities, we also struggled to find cover for an employee on their rest day."
Roderick and company ended the trial two months early, though he admitted that the 4-day workweek could still be beneficial to other types of industry: "If you're in professional services, you often have project-based work that affords greater flexibility in meeting deadlines. Here, we have milling machines, a trade counter and around-the-clock deliveries – working from home is impossible, so you need a minimum number of staff on site, or you don't have a business."
Extra staffing costs for customer-facing businesses
Having shorter working hours comes with the fine balance of staffing, especially for businesses like restaurant or retail. If the shop is open, someone needs to be there.
Alison Dunn, chief executive of consumer-advice helpline Citizens Advice in Gateshead, said, "Some employees can work extended hours during the week to catch up in order to have that extra day off. But that's not available to our contact centre team, who have clearly defined opening hours. Their work is heavily monitored with specific KPIs set by our funder that need to be delivered – currently, they can only make marginal gains."
Dunn said that they invested in the equivalent of 3 additional full-time employees so that the 45 contact centre staff could join the trial. Even then, there was limited flexibility, as Dunn commented that the busiest days are usually Mondays and Fridays, leaving only 3 days from which staff can choose their extra day off.
On the other hand, Dunn says that employees outside of the call centre who can work flexibly have exceeded targets. "In those areas of the business, employees have knocked it out the park, exceeding KPIs and income projections. We're left with a picture that's not evenly spread."
Tailoring adjusted work hours to individual organisations
Jo Burns-Russell, CEO of Northampton-based creative agency Amplitude, decided to take the 4-day work week with a grain of salt, adding his own twist to the program. Employees can now work reduced 35-hour weeks that can be spread out across four or five days.
"After the trial, everyone wanted to do their shorter workweek differently," she says. "Rather than prescribe a day off, it's better to let people choose what works best for them. As an agile company with a team of 12, it works well."
Alternatively, Abigail Marks, professor of the future of work at Newcastle University Business School, believes that the real sweet spot for workloads is actually in the length of the days worked rather than the number of days worked: "Without reducing the intensity of workloads and tackling overworking more broadly, a mass scale four-day week risks intensifying already intense workloads," she says. "A six-hour workday may be more effective than a four-day week among organisations that are able to do so."
While the 4-day work week may be ideal for some companies, it's not a guaranteed game-changer for all.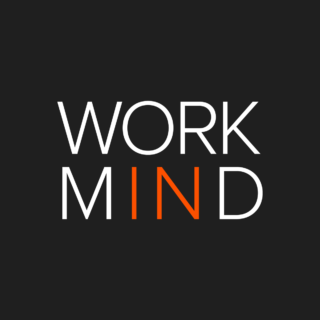 Work in Mind is a content platform designed to give a voice to thinkers, businesses, journalists and regulatory bodies in the field of healthy buildings.