The results of the largest four-day workweek pilot in history, which took place in the UK, have been made public. Nearly every participating company has chosen to continue using the four-day workweek – and employee pay remains the same.
In a report published today (21 February) by the think tank Autonomy and leading academics at the University of Cambridge and Boston College in the US, the results show that:
Almost every company (92%) that took part has decided to continue with the four-day week after the pilot. Of the 61 companies that participated, at least 56 are continuing with the four-day week, with 18 saying the policy is a permanent change
The vast majority of companies were satisfied that business performance and productivity was maintained
Over the six-month trial period, stress and burnout for employees both significantly declined with 71% of employees reporting lower levels of burnout
Reported levels of anxiety, fatigue and sleep issues decreased, while mental and physical health both experienced improvements.
Measures of work-life balance improved. Respondents found it easier to balance their work with both family and social commitments, and were more satisfied with their household finances, relationships and how their time was being managed.
Other key business metrics showed signs of positive effects. Companies' revenue stayed broadly the same, rising by 1.4% on average.
There was a substantial decline (57%) in the likelihood that an employee would quit, dramatically improving job retention.
There was a 65% reduction in the number of sick days
Organisations that took part in the pilot trialled a four-day week with no loss of pay for employees. From small local stores to large corporates, participating companies in the UK pilot provide products and services ranging from education and workplace consultancy to online retail and hospitality.
The six-month study began at the start of June 2022 with 2,900 employees. It was conducted by 4 Day Week Global in collaboration with prominent think tank Autonomy, the 4 Day Week Campaign, and researchers at the University of Cambridge and Boston College.
Academics and campaigners will be presenting the results to MPs at an event held in the House of Commons on Tuesday.
Last month, South Cambridgeshire District Council, in the East of England, became the first local authority to trial a four-day week with very early results showing reduced stress levels for staff and no negative impact on service delivery.
Charlotte Lockhart, 4 Day Week Global Co-Founder and Managing Director, said, "We're delighted to add these overwhelmingly positive results to our ever-growing evidence base in favour of reduced-hour, output-focused working."
Positive impact of 4-day work weeks on employees
Paul Oliver, 48, Chief Operating Officer at Citizens Advice Gateshead, said the charity was keen on the idea of a four-day week as a way of improving job recruitment and retention.
"We wanted a way of delivering our services that ensured our clients were getting the best level of support from well rested and more productive staff and the four-day week was a game changer for us in that respect," Mr Oliver said.
"We're really pleased with the results so far. In the months following the launch of the trial our sickness levels went down and staff retention levels went up, bucking the trend shown by other similar organisations recently.
"It feels like it's really making a difference in so many crucial ways. Staff are getting more work done in less time and overall working more efficiently and effectively.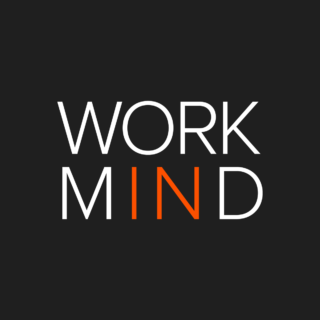 Work in Mind is a content platform designed to give a voice to thinkers, businesses, journalists and regulatory bodies in the field of healthy buildings.