Findings from Honeywell's third annual Healthy Buildings Survey demonstrated the influence of buildings on both occupant well-being and the planet. The study involved 2,500 office workers in buildings with over 500 workers in Germany, India, the Middle East, the United Kingdom, and the United States.
Concerns surrounding indoor air quality in the workplace significantly increased over the prior year's survey. Almost three-quarters of respondents (74%) expressed some worry about their workplace's IAQ. More than 2 in 5 (43%) surveyed said they were very or extremely worried – marking a seven-point increase from last year's survey.
This year's survey also posed questions on sustainability, which disclosed that 38% of respondents feel their employer should be prioritising both better IAQ and reducing the carbon footprint for their building, compared to 40% of respondents who say better IAQ should be prioritised or 22% of respondents who say to prioritise reducing the building's carbon footprint. Overall, a compelling 91% of respondents say they would sacrifice a job perk or benefit and 26% of those say they would sacrifice part of their salary or bonus if the funds were invested in reducing the environmental impact of their building.
"These findings show a considerable percentage of workers want a workplace that offers better indoor air quality and has less of an impact on the environment," said Manish Sharma, vice president and general manager of Sustainable Buildings, Honeywell. "Building owners, operators and organizations should take notice: occupants who are more aware of the impact a building can have on both their well-being and the environment will likely expect change."
The report spans across five markets, with other findings that include:
More than nine in 10 (93%) say they have higher expectations for IAQ in their workplace than they did three years ago.
Nearly all respondents (97%) believe good IAQ improves their productivity, including 68% who say it contributes a lot. This average is tilted upward by surveyed workers in the Middle East, where 80% believe it contributes a lot, as well as by C-suite workers across all markets (84%).
Nearly all surveyed (99%) agree that safe IAQ promotes at least one health-related benefit, including better overall physical health (59%), better overall mental health (56%), fewer allergic reactions such as sneezing and coughing (51%) and fewer airborne contaminants (46%).
Most respondents (86%) feel their employers have responsibility for IAQ – and that limiting investment in IAQ technology shows a low commitment to employee safety and well-being.
Surveyed workers are nearly unanimous (97%) in saying they would take action if their employer didn't make an effort to maintain a healthy indoor environment: 57% would speak with their supervisor or leadership; 36% would rally fellow workers and collectively raise the issue; 34% would ask to work remotely; and more than one in five (21%) would look for another job.
While 40% of respondents across all markets say their employer should prioritize improving IAQ over reducing their building's carbon footprint, 22% want employers to prioritize the latter.
More than nine in 10 surveyed workers (91%) would forego job perks if the cost were reinvested in reducing their workplace's environmental impact; 40% would give up building amenities such as fitness centers or lounges; 34% would part with state-of-the-art tech for their day-to-day work; and a third (33%) would give up free parking or public transit subsidies.
Methodology
The Honeywell Survey was conducted by Wakefield Research (www.wakefieldresearch.com) among 2,500 workers in buildings of 500-plus workers across five markets – Germany, India, the Middle East, the United Kingdom and the United States – between January 12 and January 22, 2023, using an email invitation and an online form. The data has been weighted. Results of any sample are subject to sampling variation. The magnitude of the variation is measurable and is affected by the number of interviews and the level of the percentages expressing the results. For the interviews conducted in this particular study, the chances are 95 in 100 that a survey result does not vary, plus or minus, by more than 4.4 percentage points from the result that would be obtained in each market if interviews had been conducted with all persons in the universe represented by the sample.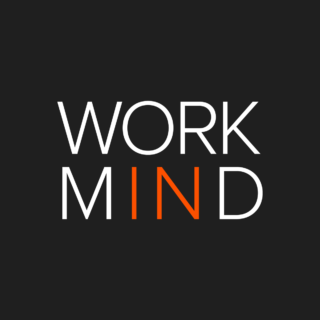 Work in Mind is a content platform designed to give a voice to thinkers, businesses, journalists and regulatory bodies in the field of healthy buildings.