Senior Government ministers have been urged by the Healthy Homes and Buildings APPG to address Britain's unhealthy housing this winter.
Jim Shannon MP, the Chair of the All Party Parliamentary Group (APPG) for Healthy Homes and Buildings, has written to Michael Gove, the Secretary of State for Levelling Up, Housing and Communities, in an attempt to address the poor energy efficiency and quality of homes in Britain.
This call to action comes after the tragic death of two-year-old Awaab Ishbak, which officials have attributed to prolonged exposure to mould in his family's flat. Unfortunately, mould is a rampant problem throughout the UK, with roughly 450,000 homes having problems with condensation and mould.
Greg Fell, the vice-president of the Association of Directors of Public Health, said this "tragically underscored" the "hidden risk" to public health posed by mould.
"It's a significant threat," he said. "We are going into a winter where people will be turning the heating down in a way that encourages more damp in our homes."
'Triggering action'
It is hoped that the lessons from the devastating loss of Awaab will finally trigger action to improve conditions in UK homes.
After the incident, and as more employees are working remotely or on a hybrid schedule thereby spending more time at home, effective strategies for addressing improved ventilation, indoor air quality and risk of mould in homes needs to come to the forefront of policy attention.
In his letter to Mr Gove, Jim Shannon MP writes:
"Given unhealthy housing impacts so negatively on the nation's economic growth, business performance, educational attainment, life chances and ability to deliver green homes, it is surely time to place healthy homes at the heart of your levelling up plans," the letter says. "This is something I called for in my recent Westminster Hall debate."
Mr Shannon also drew attention to APPG's new campaign, Healthy Homes for Healthy Britain, which aims to shed light on the impact of the UK's unhealthy housing stock on health.
He continues:
"Health and housing are, and always have been, inextricably linked. If one thinks about defining a person's basic needs, the right to a healthy home is surely fundamental. Healthy homes and buildings are not simply those where there is a lack of ill health but should be homes and buildings which actually maximise the occupants physical, mental, and social wellbeing."
His statement makes it clear that homes in the UK are simply not up to standard and that the quality of air we are breathing is not acceptable. For those who are working at home and time spent in the house is rising, there is a major question worth asking: should clean air then be considered a basic employment right?
---
---
Explore Work in Mind for more articles, research and thinking on healthy buildings and healthy workspaces.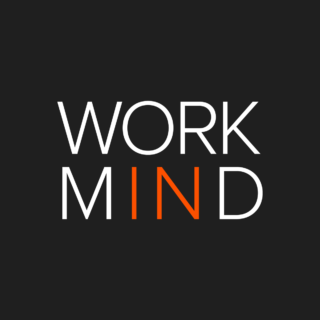 Work in Mind is a content platform designed to give a voice to thinkers, businesses, journalists and regulatory bodies in the field of healthy buildings.