The British Council for Offices' (BCO) NextGen Awards ceremony honoured the brightest and greatest young professionals in the UK's commercial property industry.
The NextGen Awards are a crucial component of the BCO's NextGen programme, which gives under-35 workers in the commercial property industry the chance to network with BCO members of all ages and from a variety of professions. The yearly Awards recognise the accomplishments of the industry's rising stars and the finest NextGen employer in the UK, as well as exceptional graduates and young executives.
The BCO introduced a new category for 2022, "Diversity & Inclusion Champion of the Year", to recognise the outstanding contribution of an individual who has led the way in helping to create a workspace which is genuinely inclusive.
This year's awards ceremony, held at the Bloomsbury Big Top on 23 November 2022, was one of the most successful in the event's seven-year history, with more than 400 attendees.
Richard Kauntze, Chief Executive of the BCO, said: "The talent and passion amongst BCO NextGen community members is inspirational. We are immensely proud of all those who enter the BCO NextGen awards and take joy in celebrating their achievements and those of future entrants in the years to come."
Mark Kowal, President of the BCO, added: "BCO NextGen provides ever-increasing opportunities for young talent in the office sector to build a professional network and amplify their careers. It is fantastic to see so many of our members embracing these opportunities, and for all of us to come together to celebrate their outstanding achievements."
What is the BCO?
The British Council for Offices' (BCO) mission is to research, develop and communicate best practice in all aspects of the office sector. It delivers this by providing a forum for the discussion and debate of relevant issues.
Established in 1990, the BCO is the UK's leading forum for the discussion and debate of issues affecting the office sector.
Its members are all organisations involved in creating, acquiring, or occupying office space, whether architects, lawyers, surveyors, financial institutions, or public agencies. The BCO works to advance the collective understanding of its members, enabling them to work together to create more effective office space.
The award winners
NextGen Rising Star – London & the South-East
Winner: Kieron Taylor, AKT II
The judges were impressed with Kieron's career path and dedication to supporting the next generation of engineers within AKT II, and through initiatives such as 'Step Into My Shoes'. His non-traditional route to becoming one of AKT II's youngest technical leads clearly demonstrates what can be learnt from broader work and life experience.
NextGen Rising Star – Midlands & East Anglia
Winner: Alex Slatter, Associated Architects
Alex was a worthy winner due to her outstanding work outside of her organisation as chair of the BCO Midlands NextGen Committee, but through the manner in which she so brilliantly conducts herself in her professional work, her involvement in key industry events, and the clear care she demonstrates in respect of her local built environment.
NextGen Rising Star – North
Winner: Emily Smart, Gleeds
Since joining Gleeds at 16, Emily has consistently broken new ground with her energy and achievements. She has underpinned the organisations' new training programme and supported both locally and nationally at guiding others through the APC process, with training sessions and support.
NextGen Rising Star – Scotland
Winner: Andrew McNair, Atelier Ten
Andrew has worked his way up to Associate Director at Atelier Ten in only 7 years. This incredible achievement is testament to his work ethic, stakeholder engagement skills, and thought-leading design, which has seen him implement an impressive number of 'firsts', including the first WELL registered Gold and BREEAM Excellent certifications in Scotland.
NextGen Rising Star – South-West England & Wales
Winner: Oliver Theobold, Arup
Oliver is clearly making an outstanding contribution to both his employer and outside of Arup with his work on the new tool for early-stage carbon optioneering. As the need to reduce whole life carbon in buildings increases over the next period, this software will be very helpful.
Graduate of the Year
Winner: Anoushka Pacquette, Will + Partners
The judges were impressed by the impact that Anoushka has had both internally at Will + Partners and across the wider industry, exuding a professionalism above her experience. This is exemplified through her innovative design concepts which focus on her passion for wellbeing and the experience of the office user.
Inspirational Leader of the Year
Winner: Deepak Parmar, MCM
A design director and board member of MCM, Deepak is an encouraging, nurturing, and supportive leader. He's been the driving force in MCM becoming one of the first B-Corp architectural agencies in London and lent his mentorship to those outside the business through his work for the AMT youth charity, supporting 16- to 18-year-olds enter the creative industry.
Diversity & Inclusion Champion of the Year
Winner: Suzan Ucmaklioglu, Foster + Partners
Judges were impressed with Suzan's passion and focus for designing environments that impact a range of people. The diverse range of projects, both educational and office, demonstrate Suzan's desire to create positive change in the wider built environment.
Employer of the Year
Winner: AECOM
AECOM showed clear examples of strategies and outcomes aimed at encouraging an ethical and diverse culture and supporting a diverse range of routes into the business. AECOM puts a particular focus on offering opportunities to their NextGen staff, with schemes in place to support progression.
---
Follow the hyperlink for more content from the BCO.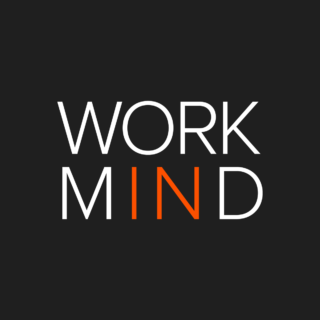 Work in Mind is a content platform designed to give a voice to thinkers, businesses, journalists and regulatory bodies in the field of healthy buildings.