New research from the British Council for Offices (BCO) offers circular economy advice to the office industry with regard to new construction, renovations, and fit-out. Circular Economy in Offices explains how to build and design offices in a way that reduces waste and pollution, circulates goods and materials, and renews the environment.
The report also provides actionable steps that can be followed to transition away from wasteful, single-use approaches, instead highlighting three key principles of circular economies:
Retain – what is already there
Extend life – ensure what is designed in will keep materials at the highest residual value
Reduce impact – reduce the impact of anything introduced and make improvements to nature
There is a major opportunity in the office sector to incorporate these circular principles, particularly as hybrid work is rendering various spaces as no longer being fit for purpose. This, coupled with increased take-up of shorter commercial lease lengths, is driving unnecessary waste as new occupiers are demanding 'bespoke' fit-outs and strip-outs.
"We are all used to recycling at home but our latest research shows that there is a great opportunity – and indeed a responsibility – for the office sector to adopt the same principles at scale," says Chief Executive of BCO, Richard Kauntze.
'Category A' interior fit-outs, which involve lighting and basic finishes such as installing flooring, need immediate attention, according to the report. Cat A developing often results in massive amounts of waste and excess supplies being thrown away: once a building has been showcased to a prospective occupier, the current fixtures are often discarded and restyled, anyway. New occupants bring in their own supplies as replacements, and those that are removed typically cannot be reused.
Therefore, BCO advises against using Cat A in office fit-outs unless the incoming suppliers specifically request it. Many more sustainable options are available that would waste less material and reduce environmental impact. These include using virtual reality (VR) to showcase the potential of the space. In an instance where physical fitting is necessary, only one floor could be fitted to Cat A, thereby providing a visual reference without creating excess waste.
The report provides guidelines for various stakeholders to take:
Owners and occupiers must establish precise circular economy strategy goals and project-level key performance indicators (KPIs) that include minimising embodied carbon, achieving zero waste, reusing resources, and regenerating the environment.
Data and design should be taken into consideration with regard to data from pre-demolition audits, disassembly, designing out waste, and reusing materials from other projects or demolitions.
The benefits of incorporating a circular economy into office new-build and fit-out should be explicitly stated by letting agencies and communicated to prospective occupants.
Material suppliers and manufacturers can provide the infrastructure to enable take-back schemes to become a more common feature of the market.
Many key considerations should be observed at the very beginning of the project, like utilising reusable materials, designing with future office transitions in minds, and using material passports to help occupiers better understand which materials they own.
Anna Surgenor, author of the report and Senior Sustainability Consultant at Arup, adds an important sentiment: "There has never been a more important time to adopt circular principles in office projects, which can help address the greatest challenges of our time – climate change, species decline as well as navigating a volatile global market."
Positive change can start right now, with the very next building.
---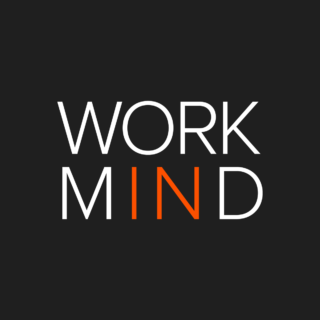 Work in Mind is a content platform designed to give a voice to thinkers, businesses, journalists and regulatory bodies in the field of healthy buildings.