Work in Mind was only too happy to be invited to chair a lively conversation on ESG (Environment, Social & Governance Goals) between three of the built environment's 'next-gen changemakers' at the BTW Network – Sponsored by Schlüter-Systems, Solus and Taylor Maxwell – in Birmingham.
We were so taken by this powerful conversation; we thought our readers would enjoy an edited version of the evening's discussion.
Work in Mind: ESG is a topic has started to come across our desk in the last 14 months. It makes me question is ESG from a vocab perspective a new thing? Is it different to sustainability?
Kat Adair (KA) is an Associate Sustainability Consultant with Ridge and Partners:
From my perspective, we do a lot of ESG 'stuff' anyway in buildings. [But] I think there are lots of things that people don't think of as being ESG related items, [for example] having nice views out of a building, and giving access to nature. It's a really important part of a sustainable building and having a building that's healthy.
ESG and sustainability are one of the same thing. Lots of acronyms in the industry and ESG is just one that people like to interchange with sustainability.
Philippa Birch-Wood, (PBW) is a qualified Architect and WELL Accredited Professional leading Thrive at Chetwoods:
I think it's a rebranding of sustainability being driven from the financial sector which is probably the most exciting thing about it because you can say to clients that the financial sector are on board now so what are you waiting for?
Sarah Burki (SB) is the Sustainability Lead for Tilbury Douglas Construction:
We've already been doing it for the past 10 years. From what I've seen, there's just been a bigger 'ask' around carbon and social value. They [key stakeholders] are now asking for proof of what you've been doing and putting out penalties if you don't reach certain targets that clients are asking for.
Work in Mind: Is ESG the measurable element of sustainability? Does that make it easier for people in your world because you're all about proof and measurement?
KA: If we're talking about environmental and social governance, I think we're pretty good at putting a number against environmental things. If you think about carbon, the methodology behind it maybe needs a bit of work – but in terms of having a number that we can report on,  then yes, we can do that.
The social side of things needs more work – it's still quite difficult to put very specific tangible things against social value costs. By definition, it's not a science, it's not maths, you can't put a number against it necessarily. There are things that provide social value that are very difficult to quantify.
Work in Mind: Right now, everyone in the built environment is talking about building certifications. What is driving this from an ESG perspective?
PBW: Generally, planners are jumping on all the jargon and putting it into policy. I don't know if they entirely understand what it means so there will be requirements for BREEAM Excellent/Outstanding. Sometimes they want proof for that, other times they're not so fussed. So, they will automatically jump on the accreditations which helps in terms of 'measurables'.
The planning side is being driven by a social push. From the developer's side, there's a push from investors. From [an] ESG [perspective], they want to see transparency in the buildings so they also do pick up on accreditations, but they also want to see actual things happening to go alongside policy.
KA: I think planners are maybe moving away a little from [certifications] like BREEAM.  It's still in policy but in some Local Authorities, you'll find that they have a policy that's 10 years old and it takes a long time to update these things.
They [clients] are understanding that on some projects there are other ways of showing sustainability that isn't  [all about achieving] BREEAM Excellent [status]. I do think there's a place for assessment methods like BREEAM. It's a really good place to start for developers, clients or project teams that haven't done sustainability before. It's a really good framework to show the elements that are useful and valuable. But sometimes on projects that are trying to push the boundaries, there are other more bespoke things you can do that are more tailored to the building.
Work in Mind: Where does the WELL Building Standard fit into all this? 
PBW: I'm a WELL AP and I am asked to do WELL appraisals. We're seeing a lot of 'WELL Ready'. I think the reason [for this] is that I don't think WELL necessarily recognises the speculative build situation. So, the idea of a WELL project is where you've got the occupants involved in the job. There are a lot of things around company management like maternity leave which obviously a design team isn't going to have a lot of control over.
With WELL there's also then annual reporting so it's more of a longer-term view which is something we want in terms of locking in the good stuff. But when we look at the developer-to-occupier interface, sometimes it can be up to a year before a building is occupied depending on the sector.
Work in Mind: What about proof and evidence? My understanding is that evidence / post occupancy evaluation (POE) often gets cut from budgets. How can we get evidence?
SB: It's difficult because you need to work with the end user from the start to set in the contract that this is something that you're going to do – but there are a lot of steps you have to overcome.
First, you have to make sure that meters are being read and reported on. Are we making the necessary changes? We can see that we planned for the building to have a certain efficiency level but it's not performing that way and we know why it wouldn't be. We can give the building users ways to change it, but it can get stuck in limbo.
PBW: There's a lot of chat about digital-twins and I think that's why it's becoming such a big thing. It's essentially going to become a facilities management tool and you can extract as much data as you want and hopefully a developer wanting to do some lessons learnt could use the readily available data without having to go back into the building.
Work in Mind: Has the Covid situation led to a huge requirement for different information about how the building is used because there is an impact on density ratios, usage we need to report on, public health etc and that all fits into ESG.
KA: Air quality is an interesting one. I've been doing health and wellbeing for a few years, I'm also a WELL AP and I've been working on WELL projects pre-Covid. People did do air quality but it wasn't particularly widespread. Whereas now, the pandemic happened and now people are very interested in air quality, particularly in offices. It's a really big part of the healthy building agenda now, having good air quality.
PBW: I think data is king. The more we can share the better. What I want to see more of is where a building is performing badly and [I would like to see] that [information] being shared. There's a lot being said about what's doing well but not a lot about what's going a bit wrong.
Work in Mind: Do we need to be careful of greenwashing? How do we do a better job at reporting on building success and failures?
PBW: I think that's why POE has been a hard one. People generally want to run away at the end of the project which is not great.  I remember having a chat with a colleague at work – he said architects used to go into their buildings once they'd completed them and sit on the floor and just look at people, sketch, look at people enjoying the building. There's less of that now. I think it's probably because of different contracts. [We need] more sharing of data, please!
KA: I think what we all need to remember is why are we doing this? We shouldn't be doing it for a marketing exercise. We're doing this because there is a climate emergency and there is a reason why these buildings need to perform better than they are. People need to be happy and comfortable in their buildings to get a more productive, and therefore more profitable, workforce. It's important to do these things.
Work in Mind: We have 3 letters in ESG. Is there too much emphasis on the E part? Should there be an H for health?
PBW: Probably not. I think it depends on how you view social. ESG is a term that's been bandied around, but I always, always refer back to the UN Sustainable Development Goals (UN SDG). That does pick up on health and water. Water is a massive thing at the moment – after the summer we've had, we've already had design discussions where previously there were going to be climbers up the walls and now they're saying that they could all die, which is very depressing!
ESG is the new term – but [my advice is to] always keep an eye on the UN SDG. That's the language everyone is speaking globally around sustainability.
SB: I completely agree with that. I think there is a bigger push on the 'E' at the moment because we are in a climate emergency and people are finally realising that we need to do something. But I also see it as if you do the other stuff then you are automatically improving the E, and you're automatically improving the S and so on and so forth.
Work in Mind: What more could we do as a collective to help encourage more holistic thinking in that way?
PBW: I think from an architect's perspective, our education has taught us to be holistic thinkers effectively. That's what was ingrained in us at school. Going back into practice people can forget that's what we were taught. In terms of encouraging holistic thinking, it needs to be whoever is the first point of contact with the client that really understands sustainability and holistic thinking.
Make sure that everyone understands holistic thinking across the practice or business, but it's got to be the heads of the business that really understand it.
Work in Mind: What questions could we encourage the supply chain to ask so that we get better outcomes in terms of projects and aspirations for ESG?
KA: When you're working with clients, make sure you ask them what their drivers are. I think that's really important rather than just taking the brief at face value. Really asking them what they're actually after and why it is that they are doing, or want to do what they say they are doing. I think that's probably the most important one for me.
More on the detail side of things, if we're talking about embodied carbon, it's quite a new thing in the industry and product manufacturers are trying to get to grips with it.
There's a big gap in the industry for really good, robust embodied carbon data for products. I think the challenge is that there hasn't historically been a market driver or requirement to have this data. I think as specifiers when you're going and looking at products, always ask if there is an EPD for a product. And even if they don't have one, at least you've asked the question and it builds the business case for getting these assessments done and building that database.
If we don't ask for it, no one is ever going to do it and no one is going to collect that data so I think that's important for me. Always ask the question.
________
This article is an edited transcript of a panel discussion held at The Cube in Birmingham on 22.09.22 – chaired by Joanna Watchman, Founder of Work in Mind, and panelists. It was hosted by the BTW Network – and sponsored by Schlüter-Systems (Paul Jackson), Solus (Lee Simmonds) and Taylor Maxwell (Mark Wright).
---
Like what we're doing…?
If you've enjoyed this article on ESG – or you'd like to do similar events – why not talk to us about chairing or contributing to your healthy buildings event – we'd love to hear from you.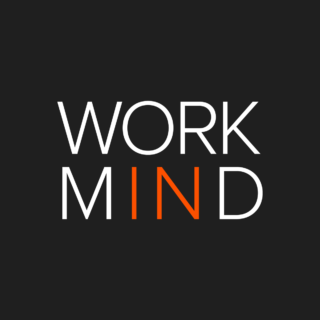 Work in Mind is a content platform designed to give a voice to thinkers, businesses, journalists and regulatory bodies in the field of healthy buildings.