A free-to-attend event at Stourhead in Wiltshire, UK, running across the Bank Holiday weekend from April 30 to May 2, will deliver a wide-ranging programme of educational nature-based talks, interactive wellness workshops and practical demonstrations including cooking over fire and woodland walks. Planted Country – which takes place in partnership with the National Trust – is a new concept from the organisers of the highly-successful Planted festival that took place in London's Kings Cross area in 2021.
Built on the principles of biophilic design, Planted connects brands, businesses and people seeking to effect positive environmental change, Planted's organisers have confirmed a high-calibre list of speakers, panellists and workshop contributors. A nine-part talks programme titled "Save our Soil", presented by biophilic design expert Oliver Heath and former Sunday Times journalist Sam Peters, promises an exploration of why the earth matters for food, farming and nature.
The entire talks programme, details of which can be found at www.planted-community.co.uk, will be filmed from Planted's mobile off grid mobile cabin close to the main house at Stourhead and feature speakers from organisations including the National Trust, Soil Association, Heal Rewild and the Forest of Selwood group.
With subjects ranging from regenerative farming to healthy eating and designing spaces for nature, confirmed speakers include the National Trust's head of trees John Deakin, "Bringing back the Beaver" author Derek Gow, "Divide" author and BBC Countryfile reporter Anna Jones, Seedlip founder Ben Branson and Bill Amberg from Bill Amberg Studio.
Planted's speakers cover an exploration of why the earth matters for food, farming and nature
"We're really excited by the calibre of speakers who have agreed to participate in the Save our Soil talks programme at beautiful Stourhead," said Planted's biophilic design adviser and talks co-host Oliver Heath.
"The area surrounding Stourhead, on the Wiltshire-Somerset border, is a hot-bed for design and sustainable practice with a shared love of nature and the outdoors running through the community, which provide the perfect ingredients for a Planted event."
Wellness workshops VERVE Festival at Planted Country
Complimenting the cabin stage talks programme will be a series of wellness and nature-led workshops, hosted by VERVE Festival at Planted Country.
The highly immersive programme will also be free to attend and will offer educational courses and wellness workshops including gong bathing with Joaine Solaini, ancient woodland walks with Forest of Selwood's Jill Butler and medical herbalism with Jemma Ricketts.
Woodsmiths founder Martin Keane will demonstrate the art of cooking over fire with a workshop titled "fuel is flavour" while Dr Vikki Barnes will discuss sustainable happiness and Gavin Eivers will explain why movement and nature are such a powerful combination for improving wellness and wellbeing.
Planted Country is event director Deborah Spencer's first foray into a rural location.
"It's been hugely gratifying meeting so many design-led brands and businesses located in the south-west of England since we first agreed to partner with the National Trust at the tail end of last year," said Spencer, who founded designjunction in 2010.
"The first bank holiday weekend in May is traditionally a very busy one at Stourhead and other National Trust properties and we'd love everyone attending to pop into Planted Country to get involved with the conversation, enjoy our nature-based installations and meet some of our amazing partners."
Work in Mind's founder Joanna Watchman believes Planted Country will be ultimate event for anyone who cares about wellbeing and its interconnectedness with nature. "Planted Country offers so much that's of value to our physical and mental health – and I can't wait to spend time with so many like-minded people and brands. I have no doubt it will be a huge success because it offers the perfect antidote to the classic 'conference' format. And, all this in with a truly wonderful venue – and in our home county too."
Planted Country event at Stourhead is free to attend for all. National Trust members will have full access to Stourhead gardens. Non National Trust members can purchase tickets on the day if they wish to access the main house and gardens.
Address: Stourhead, near Mere, Wiltshire, BA12 6QD Open daily 9.30 am – 5.30 pm.
The event is FREE to attend but register here to avoid queuing on the day.
Visit www.planted-cities.co.uk for more information.
Visit for more information on the National Trust at Stourhead.
Work in Mind is proud to be an official Media Partner to Planted.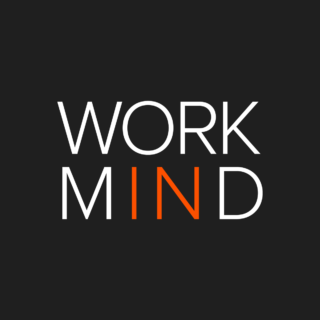 Work in Mind is a content platform designed to give a voice to thinkers, businesses, journalists and regulatory bodies in the field of healthy buildings.