Building controls giant Honeywell has published its "Workplace Air Quality: A Global Concern Emerges" report which recently queried 3,000 office workers in buildings with 500-plus workers in ASEAN, Germany, India, the Middle East, the United Kingdom and the United States.
This is the company's second annual Healthy Buildings Survey – and findings show that surveyed employees in all regions worry about the impact of poor air quality on their well-being and want more information from their employers. About two-thirds (62%) of those surveyed receive updates about IAQ only occasionally – or never – and just 15% receive real-time updates. More than six in 10 (62%) say they're ready to leave their job if their employer doesn't take steps to create a healthier indoor environment.
Every dollar invested in upgrading workplace air quality is a dollar strategically spent.
The report provides comparisons across markets and facility types, including office buildings, hospitals, airports, schools and hotels. Highlights include:
An overwhelming majority (89%) of those surveyed agree that the quality of air they breathe has a direct impact on their health and well-being. Nearly all (98%) believe safe IAQ provides at least one health benefit: better overall physical health (62%); fewer allergies, less sneezing and coughing (60%); less exposure to airborne contaminants (57%); better overall mental health (53%); and improved productivity and problem-solving (43%).
Yet few respondents across any of the markets get regular updates on their building's air quality. While almost a third (29%) of surveyed C-level executives receive frequent updates, only 13% of non-C-level workers are actively informed. Nearly two-thirds (64%) of lower-level workers receive updates rarely, never or only sometimes at best.
Nearly all (90%) of surveyed workers consider it at least somewhat important to be kept informed of their building's air quality. This includes 65% who consider it very or extremely important.
About two in five respondents (41%) can accurately identify all the factors that contribute to indoor air quality. More than a third (36%) do not know that CO2 level factors into IAQ, and 41% are unaware that humidity plays a part.
"These findings suggest that workers in every region are aware that indoor air quality can affect their well-being and expect employers to take action – both to improve IAQ and keep them better informed," said Doug Wright, president and CEO, Honeywell Building Technologies. "In a competitive labour market, demonstrating an effort to create a healthier work environment can be an advantage in attracting and retaining employees.
"Every dollar invested in upgrading workplace air quality, monitoring IAQ data and communicating it to employees is a dollar strategically spent," concludes Doug Wright.
To read the full report, "Workplace Air Quality: A Global Concern Emerges," please click here.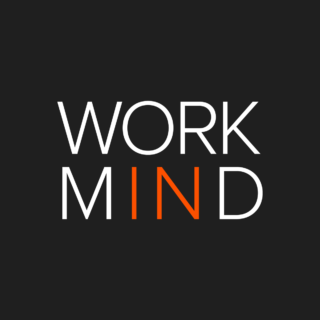 Work in Mind is a content platform designed to give a voice to thinkers, businesses, journalists and regulatory bodies in the field of healthy buildings.