Green building is an integral part of achieving Net Zero Carbon, and this includes both embodied and operational carbon emissions. Reducing global carbon dioxide emissions to net zero by 2050 limits the long-term increase in average global temperatures and severity of adverse climate change, which affects the wellbeing of the entire human population. Green buildings promote and protect health through aspects including air quality, human-centric design and the use of materials that are both low to non-toxic and sustainable.
Hong Kong is unique in it being a highly-connected international city at the heart of Asia, which is the world's fastest growing economic region. As there is minimal manufacturing and agriculture, Hong Kong's buildings account for 90% of electricity usage and 60% of carbon emission. Hong Kong is also the world's most expensive office market as highlighted in JLL's Premium Office Rent Tracker and covered by Work in Mind. The same study reports that globally 84% of these premium office buildings are certified green buildings, and at the very top segment, 100% of the buildings are sustainability certified.
There are now 1,954 registered BEAM Plus projects and 883 certified premises.
Hong Kong's BEAM Plus (Building Environmental Assessment Method) green building standard, which is certified by Hong Kong Green Building Council, is one of the world's most widely used green building standards on a per capita basis. There are now 1,954 registered BEAM Plus projects and 883 certified premises.
70% of companies in Asia Pacific are willing to pay higher rent for green buildings
Being the world's most expensive office market and also the priciest residential market does come with some positives. Building owners in Hong Kong have the resources and are more receptive to invest in creating greener and healthier built environment. Studies have shown that 70% of companies in Asia Pacific are willing to pay higher rent for green buildings.
Finance to accelerate progress
As an international financial hub, using financial incentives and requiring disclosures can be a powerful motivation for organisations in Hong Kong to contribute towards net zero carbon. The Green and Sustainable Finance Cross-Agency Steering Group was established in 2020. Co-chaired by the Hong Kong Monetary Authority and the Securities and Futures Commission, it coordinates the management of climate and environmental risks to the financial sector, accelerates the growth of green and sustainable finance in Hong Kong and supports the Government's climate strategies. The goal is to advance Hong Kong as a leader in green and sustainable finance and help the financial ecosystem's transition towards net zero carbon. This includes the development of a global carbon market.
Specifically relevant to green buildings is the Hong Kong government's launch of Green Bond Programme, with US$22.5 billion earmarked for the next 5 years. Of the 2020 and 2021 green bond issuance, 27.5% and 43.8% respectively were allocated to green buildings.
Dr. Kenneth Leung, an experienced Environmental Protection Officer and the Assistant Director of Hong Kong's Environmental Protection Department, responded to my question of what gives him the confidence that we will achieve the goal of net zero carbon. He says, "the Climate Action Plan 2050 issued by the Hong Kong Government in October provided a budget of HK$240 billion for the next 15 to 20 years, clear goals and time table for the society, business sector and government to make effort to achieve net zero carbon before 2050. The various stakeholders have started planning for the transformation."
Hong Kong's Climate Action Plan 2050 describes the approach towards achieving carbon neutrality by year 2050, focusing on greener and renewable energy generation, energy saving and green buildings, green transport, and waste reduction. The use of smart technologies and energy management systems to enhance the energy efficiency of buildings is also being encouraged.
We now have the technology and products that are reliable, scalable and affordable
The concept of smart buildings has been around for some time. We now have the technology and products that are reliable, scalable and affordable. Accurate data can be provided at appropriate time intervals for analysis, automating key equipment in buildings through information transmission infrastructure, and feedback mechanism that ensures the building is providing services such as good air quality and appropriate lighting at an optimal level while using the least amount of energy. Doing more with less is efficiency, and analysing accurate data to quickly and automatically adjust is smart. Efficient, smart and green buildings meet the needs of its occupants as well as minimise environmental impacts and mitigate climate change.
IoT and connected services play a role in wellbeing
CLP Innovation is a subsidiary of CLP Holdings, which is one of the largest investor-owned power businesses in Asia Pacific and headquartered in Hong Kong. Marcus Leung-Shea, Head of Product, Digital Products at CLP Innovation, says, "Despite the enormity of the task at hand and the urgency to drive towards net zero, there are some promising developments in smart buildings that we can celebrate. Especially during these Covid times, we can recognise the role that IoT and connected services play in improving tenants' wellbeing and peace of mind through better indoor air quality. Same goes for smart offices that are helping companies gain insights to optimise their space utilisation as their workforce patterns shift.
These successes should push us forward because there is always more to do. Coming from an electricity utility company's perspective, we should celebrate setting collective net zero goals, but also use this momentum to question and challenge the old ways of thinking that hinder the adoption of energy saving technologies. Every solution designed today should be built future-proofed: data should flow both ways, open protocols should be the norm, and IT teams can give their expert support to achieve the necessary cybersecurity assurances.
When our customers can't take the steps they want on their sustainability journey, we all lose
Take for instance an AI-enabled chiller optimisation solution that works alongside the existing BMS to deliver energy savings of up to 40%. Our customers are ready to adopt these new technologies, but can hit roadblocks getting their BMS provider to cooperate with sharing protocols. While commercial interests cannot be ignored, when our customers can't take the steps they want on their sustainability journey, we all lose. Collectively we carry the responsibility to design building solutions with the hope that one day newer, more innovative solutions will operate alongside existing equipment."
Journey ahead
Mitigating adverse climate change is one of the biggest global challenges of our time. We know that achieving net zero carbon emission by 2050 is a crucial part of overcoming this challenge. Instead of holding out for any ground-breaking technological breakthrough that is the silver bullet to solving climate change, we should all take steps, however small they maybe, to reduce our carbon emission. Upgrading to efficient, smart and green buildings is one of those important steps. As the proverb reminds us, "A journey of a thousand miles begins with a single step."
---
About the Author
JS Gan is Co-founder and Managing Director at Building Solutions Ltd, the leading green building technology specialist in Asia. He is a Hong Kong Green Building Council member, a BEAM Professional and a RESET Healthy Buildings Accredited Professional. Gan graduated with a Mechanical Engineering degree from Imperial College London and holds a Certificate in Sustainable Energy from MIT. He is based in Hong Kong.
Like what you've read? Following the link to read other articles JS Gan has written for Work in Mind.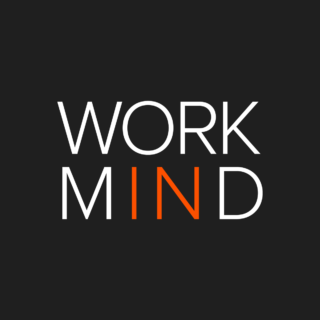 Work in Mind is a content platform designed to give a voice to thinkers, businesses, journalists and regulatory bodies in the field of healthy buildings.