The office industry is constantly evolving to meet the changing needs of workers and keep up with the important environmental and sustainability agenda, says Gavin Murgatroyd – Partner at Gardiner & Theobald and Mark Lacey – Partner at alinea Consulting, both of whom are active BCO members. While the COVID-19 pandemic has been a great challenge to the office, this period has truly reinforced the need to innovate, re-design and improve the quality and safety of the working environment – but at what cost?
We understand that not all potential responses to the pandemic will be applicable to every building, and that the significant cost behind some of these calls for careful consideration of necessity, future requirements, and impact on the building's value. This report looks at a range of design options currently seen across the sector, and how widely adopted these are, while providing a better understanding of their impact on cost and overall value.
Can you give us a few examples of interventions that 'stand out'?
It is evident that there is accelerated thinking towards smart tech as offices consider ways to improve the working environment and its resilience to transmissible viruses. Some are rolling-out access-control systems aimed at reducing the number of touch points to create a frictionless journey from the point of entry into the building to the user's desk in the workspace, with facial recognition, mobile proximity detection, automated lift allocation and motorised doors, reducing the need for physical contact. We've also seen the introduction of thermal cameras at entry points, which would prevent anyone with a raised temperature from entering the building.
One of the more surprising interventions we have seen has been the installation of mechanical ventilation systems incorporating air cleaning technology into each lift car – perhaps one of the most confined spaces in any office building.
But it's important to consider how valuable such solutions will be to each space, depending on the type of building and its occupants, especially as many places of work are expected to continue operating at reduced capacities with hybrid working. In fact, previous BCO research found that even before the pandemic, office occupancy levels varied greatly between buildings, across floorplates and between floors, but in many cases they typically averaged around 50-60% of the maximum design capacity of the space.
Can investments be recovered through higher levels of rent?
The BCO's research paper offers guidance of good practice for design; it will be down to individual building owners and occupiers to determine a strategy as to what is appropriate for their product and target customer market. Property companies and investors have commented that better buildings that embody positive design responses to COVID will typically let faster, so therefore, a commercial benefit could be inferred by increased value of asset.
Investment in commercial property and interest from occupiers looking for space has continued post pandemic, and there is still demand for the right type of space.
How did BCO arrive at its calculations?
As stated in the report, the terms of reference of the report and are based upon a 200,000 ft2 Gross Internal Floor Area (GIA) central London office building. The costs were then assessed based upon design solutions that both Gardiner & Theobald and Alinea have evidenced through their work in the market, delivering commercial offices for developers, occupiers, and funders. The costs outlined in this report are indicative.
What areas of investment do you think building asset owners are most likely to need to invest in?
Of the various solutions cited in the report, we expect to see the most investment into solutions which can improve air quality and air flow, as well as access to outdoor air. For some, this will be an opportunity to invest in improved mechanical ventilation systems, natural ventilation solutions or mixed-mode strategies.
But a popular and more affordable way to ensure sufficient clean air is being delivered into the space, is by investing in indoor air quality monitoring technology. This constantly measures and adjusts the levels of outdoor air being supplied or raise an early warning when a space is being over utilised. We also expect to see more offices considering better access to fresh air and larger outdoor spaces as the focus on wellbeing becomes greater.
With COVID safety in mind, many are investing in contactless solutions such as motorised doors and smart apps on personal devices for access control. But one of the most common solutions to reduce the risk of virus transmission through touch, is by incorporating more hygienic building materials into office designs. This is resulting in greater use of non-porous materials which can be more easily cleaned and sanitised, and anti-bacterial/anti-viral surface treatments.
Is there correlation between the increase in construction costs and increase in office rents?
There is no correlation between the increase in construction costs and increase in office rents. During the previous cycle, post the financial crisis, there was a general upward trend in rents and compression in yields which correlates to greater 'value', but there is no direct correlation to an increase in costs.
Most clients, investors and funders would acknowledge that the cost of offices has increased proportionately through regulatory change, more than any value improvement achieved in the same period putting scheme viabilities under greater strain. For example, energy efficiency and thermal performance changes to the building regulations, as society adjusts the way energy is sourced and used.
Moving forward, what might 'innovation' look like?
There is always room for more innovation in the office. The solutions referenced in our report mostly centre around efforts to provide a clean and safe working environment, considering COVID-19 and other viruses of course. However, most workers have only just started returning to the office, and still in a hybrid working model for most, so we anticipate many more changes across the industry to accommodate these changing behaviours.
After months of working from the comfort of our own home and without the need for long commutes, office spaces will need to become more inviting and conducive to social interactions and collaborative working. They will also need to accommodate those who may favour active commuting as a safer option to crowded public transport, with increasing demand for end of trip facilities including showers, changing and drying rooms, lockers, e-bike and electric scooter charging points etc.
Beyond COVID, many of these changing behaviours reflect the ever-important sustainability agenda, and we expect to see many more bright ideas for innovation as buildings become 'greener' on their journey to net zero.
---
Gavin Murgatroyd – Partner at Gardiner & Theobald
Gavin is a lead partner in our Workplace sector acting for developers, funders and occupiers.
With over 30 years of post-qualification experience, Gavin brings his commercial acumen and market knowledge to a range of projects from galleries and theatres, to private residences and education buildings.
Mark Lacey – Partner at alinea Consulting
Mark is one of the founders of alinea with over 25 years' experience in the construction industry. Mark is recognised as a major project and procurement specialist, who is passionate about his profession and enjoys making a positive difference for his clients. Mark is a Fellow of the RICS.
Within alinea, Mark is leading major commercial, residential and mixed-use schemes for Stanhope, Mitsubishi Estate London, Selfridges, The Crown Estate, Great Portland Estates, CO-RE and Legal & General.
Mark and Gavin are both active members of the BCO's Technical Affairs Committee which acts as a forum for new ideas and discussion, while producing regular research reports and discussion papers which allow the dissemination of best practice in these aspects of office design, construction and fit out.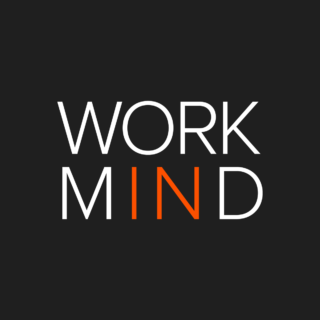 Work in Mind is a content platform designed to give a voice to thinkers, businesses, journalists and regulatory bodies in the field of healthy buildings.