Published today, a new paper, Designing and Managing Buildings for Health and Wellbeing, from the British Council for Offices (BCO) outlines how the five senses will play a vital role in how returning workers respond to the office. Embracing elements such as increased natural light, ventilation and colourful surroundings will create a more welcoming environment and help improve physical and mental performance.
Multisensory design can act as an antidote to help reinvigorate workers
BCO's research comes as the UK government calls for communities and private sector organisations to 'do their part' in mitigating the most pressing impacts of COVID-19 on the nation's mental health. Following a year of increased screen time and widespread 'Zoom fatigue', multisensory design can act as an antidote to help reinvigorate workers and reignite the imagination.
When planning for a multisensory workspace, the paper recommends:
A thermally and aurally comfortable environment with plenty of fresh, clean air and satisfactory sound levels
Adequate exposure to natural light
Views of natural settings and environments
Aesthetically pleasing surroundings that provide visual interest (e.g. innovative uses of colour and artwork)
Increased use of indoor plants and more attention to biophilic design in general
Minimum pollution from external air and noise
Furthermore, the paper argues the importance of a company-wide commitment to improved wellness through an appointed health and wellbeing executive, consistent monitoring of workplace conditions, voluntary health and wellbeing focus groups, as well as collecting data on absences for a deeper understanding of employee wellbeing.
Spaces to flourish in
"After an incredibly difficult year in and out of lockdown and away from the office, it is extremely important that we create spaces that workers can flourish in," said Derek Clements-Croome, Professor Emeritus at University of Reading and author of the report. "Small changes such as adding more plants to the office, increasing access to sunlight and adding artwork can really go a long way and boost workers' productivity and wellbeing.
The power of sight, smell & taste
"It is no secret that there is a certain anxiety felt around the return to 'normal' life, and the office is no exception to this, comments Robin Brodie Cooper, Equity Partner and Director at Gleeds and President of the BCO. "Sight, smell and even taste can all have a positive effect on our emotions. We must ease workers back into the office environment by offering a space that positively engages with the senses. This will ultimately create a happier workforce for occupiers who will then gain from better retention and recruitment rates."
The answer is quite clear: workers need a space that invigorates their minds and cultivates creativity
Richard Kauntze, chief executive of the BCO, concludes:
"Many are questioning how they might lure workers back to the office. The answer is quite clear: workers need a space that invigorates their minds and cultivates creativity.
"When working from home, employees are required to invest personally in their own wellbeing, which can be a considerable burden. We can relieve workers of this responsibility by offering a space where they can make the most of their talents. A first-class office will do just that".
BCO's paper is free to both members and non-members and can be downloaded here.
For more content on design, click here.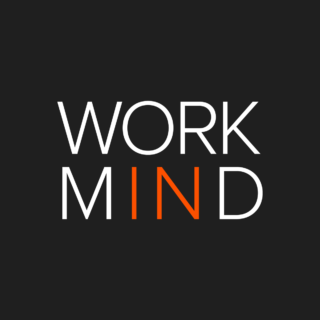 Work in Mind is a content platform designed to give a voice to thinkers, businesses, journalists and regulatory bodies in the field of healthy buildings.