A host of the UK's leading commercial landlords have committed to a new globally recognised smart buildings certification.
SmartScore has been developed over the last 12 months by WiredScore in collaboration with tenants, landlords and property professionals from around the world. Together, they have helped define what a smart building is in relation to its outcomes – delivering cost efficiency, enabling sustainability, creating an inspiring experience and staying future-proof.
With the smart building market forecast to be worth $180.9 billion by 20251, the new certification is seen as a response to the increasing demand for guidance around what 'smart' really means for commercial buildings, and how it can and should be implemented. It is intended that SmartScore will be complementary with existing building certifications such as LEED and the WELL building standard.
Globally, 70 buildings in seven countries from 44 landlords have committed to the SmartScore certification including Allianz Real Estate, Battersea Power Station Development Company, British Land, Great Portland Estates, Legal & General, McLaren, Morgan Stanley Real Estate Investing, JLL and Anchor Line Partners, Royal London Asset Management and Skanska.
UK buildings committed to SmartScore certification include 1 Broadgate, 177 Bothwell Street, 40 Leadenhall Street, EDGE London Bridge, EQ, Globe Point, The Adelphi, The Featherstone Building, The Post Building, The WORKX, White Collar Factory and YY London.
Smart buildings are seen to play a key role in creating more attractive, efficient and sustainable workplaces that allow individual productivity to flourish. Indeed, a new report from WiredScore – Smart buildings. Our future is smart found that 79% of office workers want to work within a technologically advanced office with 63% stating that the ability to work in an office that is environmentally sustainable is very important.
"The real estate industry and the demands put on it by tenants have changed significantly over the last year. The only way that landlords can deliver the experiences and value that are now expected is to become smart," comments WiredScore president and EMEA managing director William Newton.
"But to do that without really knowing what smart means and how to demonstrate it is impossible. Our hope is that by introducing a definition and a certification by which to measure, landlords will be able to finally take advantage of the benefits that smart buildings offer themselves, their tenants and of course the environment."
Stephen Lewis, managing director, HFD Property Group, comments, "HFD Group are committed to delivering exceptional office accommodation that exceeds our occupier client requirements. The provision of a fully digitally enabled and smart building is one of the ways we do that. SmartScore provides our occupiers with independent assurance of the smart building functionality that is available and moreover how that compares with other properties."
For more information on smart building certification, click here.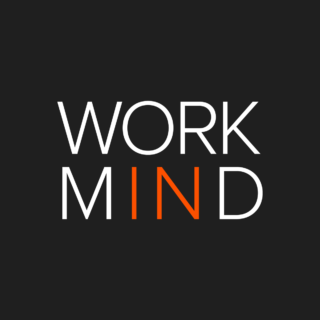 Work in Mind is a content platform designed to give a voice to thinkers, businesses, journalists and regulatory bodies in the field of healthy buildings.