The need for more robust COVID-19 workplace management arrangements has intensified since the highly transmissible new variant was identified – says the British Safety Council.
While making a workplace COVID secure as far as is reasonably practicable is the legal responsibility of employers, some have struggled to implement appropriate measures to restrict the potential for occupational exposure to the virus. However, whilst many organisations have embraced this increased responsibility, others have struggled with the changing nature of the situation, together with the government guidelines, and the added expectations this brings.
The COVID pandemic health crisis is also a workplace health crisis and it requires decisive, consistent and well-communicated action from all parties, says the British Safety Council. The organisation – which champions safety in the workplace – is calling for a coherent Government health campaign that urges employers to improve workplace protection and engage their workers more effectively to achieve better control in limiting the spread of the virus. For example, there is a significant vulnerability within buildings, as the virus can be passed between people breathing out asymptomatically and others breathing in the aerosol.
We are in the eye of the storm, and workplaces seem to be at the centre of that eye
Earlier this week, the Home Secretary urged people to 'play your part' and follow COVID rules to help reduce transmission of the COVID virus. However, the Government appears to be focusing primarily on enforcing the lockdown rules in general outdoor spaces like parks and is not doing enough around workplaces and the second variant.
"We are being told by experts that we are in the eye of the storm, and workplaces seem to be at the centre of that eye. We should be discussing this much more openly rather than taking our lead from the Government's short termism, and then taking more and better action," says Lawrence Waterman, Chairman of the British Safety Council.
"It requires more public health messaging to restrict work to where it is really required, so that more people can remain in relative isolation, and better funding to help employers and employees to do this.
"It may also mean that collectively we should consider much wider shift working, even half day, morning and afternoon, and improving community protection in every workplace, such as requiring the wearing of face masks in indoor workplaces."
Effective consultation with staff, good wellbeing and mental health support mechanisms, remote working wherever possible together with premises controls such as one-way movement flow around the building, wearing of face-masks in common areas, suitably positioned desks, protective screens, good information and warning signage, staggered operating hours are all considerations for business within any sector which can make a significant impact on reducing the likelihood of exposure to the risk of virus transmission.
For more content on workplace safety, click here.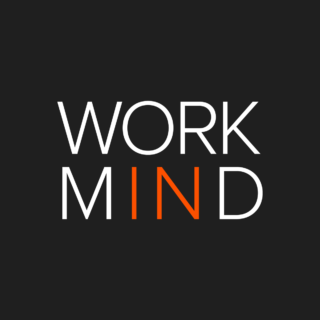 Work in Mind is a content platform designed to give a voice to thinkers, businesses, journalists and regulatory bodies in the field of healthy buildings.