For many of us, working from home is now a way of life. Meeting your colleagues through a computer screen and taking lunch breaks on the sofa seemed strange at first, but by-and-large we have adapted.
That said, many of our 'home offices' still leave much to be desired. The events of this year have revealed that too few homes are set up for effective working; workspaces are often cramped, badly lit, poorly ventilated or pay little heed to ergonomic principles.
The connection between your working environment and your mental health is well-established – it's why, when we were still commuting to the office every day, wellbeing was at the top of every forward-thinking company's agenda. Now we need to shift that focus to the places we live.
Earlier this year, research conducted by Assael Architecture found that two thirds of people believed working from home was having a negative impact on their mental health. A RIBA survey of more than 1,500 people also arrived at a similar conclusion, highlighting the fact that 23% of people believed a better-designed home would increase their happiness.
There is a strong connection between a sense of control over our lives and our mental wellbeing, and this extends to the control we have over our environment. With the pandemic taking away autonomy in so many areas of our lives, having an opportunity to improve the way our homes function might be a way to help us feel happier and more rooted.
Flexibility and adaptability
So how do we rework our homes for the new normal? Architects are already thinking about how challenges of home working can be addressed in new-build homes, so in the future we may well see more adaptable properties coming forward. But for now, most of us will have to settle for modifying our existing homes.
One key principle is creating more adaptability and flexibility in how we use our spaces. Without having to alter the external envelope of your home, it is possible to create clearer segregation between 'living' and 'working' spaces through the use of sliding doors or moveable partitions, for example. Modular homes in particular lend themselves to this functional versatility. A modular home built by Camp Design in Tokyo a couple of years ago could be completely reconfigured using sliding walls and glass partitions.
It doesn't have to be hi-tech, however. For those who have the luxury, repurposing an existing room is an easy way to create a dedicated work area.This might mean losing an extra bedroom to turn it into a full-time office, but that will require a change in mindset as a home's value is often linked to the number of bedrooms it has. Perhaps post-Covid, the difference in perceived values between an extra bedroom and a well-considered workspace will narrow, if not shift, more permanently.
It is not inconceivable to see home buyers prioritising the quality of life a property would offer them in future, as much as its value as a trading asset. With many people spending much more time at home, concerns such as noise disturbance and privacy will also be pushed higher up the agenda for movers.
Embrace the outdoors
Outdoor workspaces are another option for those seeking a better work set-up. While planning rules on permitted developments remain favourable, homeowners could opt to put up a less permanent space to provide seclusion as well as proximity to greenery. The latter can have significant benefits in terms of mental wellbeing.
We are also seeing a growing market here for more comprehensive 'off the shelf' solutions that provide a ready-made workspace at a more affordable price than a full extension. Modular is also leading the way in this area, with UK-based offsite manufacturers such as Hemsec reporting a significant surge in sales of structural insulated panels for garden offices. 
The physical impact
The mental effects of working from home have been explored at length during the lockdown, but less attention has been paid to the physical impact, even though we are all well aware of the risks of sedentary lifestyles.  A recent survey by YOLO Wellbeing found that over a third of those currently home-working have developed posture-related health problems due to the lack of a dedicated workstation.
All of this could well result in increased investment in our homes, for example in sound-proofing or ergonomic furniture. The recent RIBA survey backed this up, discovering that 15% of people wanted to improve the design of their home to help them be more productive.
Employers could have a role to play here too, perhaps using some of the money saved on office space to provide loans for ergonomic furniture or even home improvements. This would help them to ensure their employees working at home are happy, efficient and effective, something that many were focused on when their staff worked in an office.
Whatever course the pandemic takes in the new year, it is clear that working from home is not going to stop any time soon. If we are going to remain healthy and productive for the long term, this is going to require a serious rethink of the way we use our homes.
For more content on how to rethink your space at home, click here. 
---
Ben Channon is Head of Wellbeing at Assael Architecture. For more of Ben's content for Work in Mind, click here.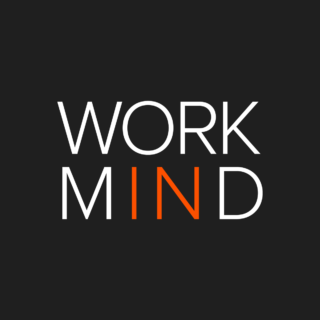 Work in Mind is a content platform designed to give a voice to thinkers, businesses, journalists and regulatory bodies in the field of healthy buildings.