UK companies saw levels of home working nearly quadruple from one-in-five employees (20%) in 2019 to nearly three-quarters (73%) in 2020 due to the Covid-19 pandemic, according to research from Willis Towers Watson. Employers anticipate remote working levels to drop slightly in the first quarter of 2021 as companies and employees learn to adapt to life during a pandemic, but they will remain high at nearly two-thirds (64%) of employees.
Interestingly, factors around safety are clearly driving the numbers in favour of remote working. The survey – which questioned 168 UK companies employing around 2.5 million people – shows that nearly nine-in-ten UK employers (86%) cited safety concerns for their employees as one of the main reasons for providing alternative work arrangements, but over half (55%) were aware that this flexibility could maintain or increase employee engagement, as well as retention (50%). Longer-term, in three years' time, companies anticipate more of a balance between employees working on-site (43%) and working from home (37%), but that would still be seven times higher than levels of home working seen three years ago (5%).
"The rapid shift to employees working from home or remotely is likely to become a permanent fixture for many employers," said Hazel Rees, senior director, Willis Towers Watson. "While most employers are providing flexible work arrangements for safety reasons today, employers also recognise that offering remote or flextime arrangements can play a significant role in retaining talent, supporting diversity and keeping workers engaged and productive as we move beyond this pandemic."
Despite the high levels of remote working anticipated in the future, less than half of companies think that their current job architecture (45%) and job levelling (43%) processes support developing a flexible and agile workforce. Furthermore, over a quarter (28%) of employers still don't have policies in place to manage flexible working arrangements.
The pandemic has just turbo-charged the speed of change
"Companies are recognising that some of the working practices forced by the pandemic are here to stay, but that the way work is structured and pay is managed is still based on roles being fulfilled on-site within geographically organised teams," said Rees.
"The good news is that the trend in many organisations was moving in the direction of a more flexible approach anyway and the pandemic has just turbo-charged the speed of change. But employers now need to take a step back and examine the future state of their organisation overall and decide how they can make the most of their new agile workforce."
Fears of fully remote roles being moved to other geographies appear to be unfounded as organisations expect that on average only 3% of roles would be off-shored over the next three years, with nearly half of companies (47%) anticipating none at all. Similarly, the majority of employers (73%) will continue to pay fully remote workers the same as in-office employees next year regardless of their location. However, over half (57%) do think that new work requirements will require a hybrid approach to pay and rewards going forwards.
With spend on pay unlikely to change significantly, companies are anticipating that any savings they make will come from real estate, where over a third (37%) are expecting to reduce their spend next year and 60% over the next three years. Over half (53%) also expect savings in 2021 from expenses connected to commuting to work, such as transportation and travel. Some of these savings are being channelled into equipping employees to work from home. The most common remote working expenses for companies were in providing supplemental computer equipment (e.g. monitor, docking station, headset), with an average value of £214 per employee, followed by furniture at £175.
"The changes in the workplace as a result of the pandemic are here to say. Employers that are able to create and manage a flexible workplace will not only meet the needs of their employees but also be best positioned to succeed in the new world of work," said Rees.
For more content on the demand for remote working, click here. 
---
About the Survey
A total of 168 UK employers participated in the Flexible Work and Rewards Survey, which was conducted in September and October 2020. UK respondents employ nearly 2.5 million workers.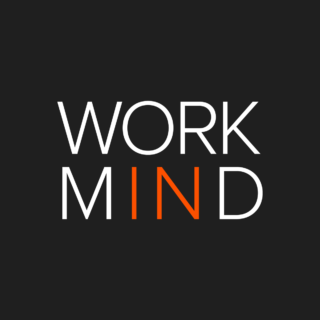 Work in Mind is a content platform designed to give a voice to thinkers, businesses, journalists and regulatory bodies in the field of healthy buildings.