When I first read that the mayor of Paris, Anne Hidalgo, was considering evolving 15-minute cities in response to the need to radically cut carbon emissions, I was intrigued. In my work, helping businesses grow by innovative use of their existing intellectual assets and IP, I often discussed the different ways local, regional and national/international markets operated and had interesting potential. Now, in the 15-minute city concept, parts of these ideas are taking centre stage.
Working with Prof. Carlos Moreno, Scientific Director of Entrepreneurship and Innovation at the Sorbonne, Anne Hidalgo started developing the 'ville du quart d'heure' concept for Paris, using it as a core platform during her re-election campaign in early 2020. However, the societal changes emerging during the pandemic have pushed the concept forward, with more countries giving the model even greater thought.
What is the 15-minute city?
In a nutshell, 15-minute cities shift urban development away from central city focused development to ensuring residents have all their urban necessities within a 15-minute walk or bike ride from home. That includes their workplace, shops, entertainment, education and healthcare.
Each neighbourhood could offer green spaces, cleaner air due to reduced commuting and car journeys, and incorporate different sized housing and affordability levels. With the additional reduction of commuting stress and anxiety, cities become more pleasurable places to live and work.
Commercial benefits
An additional benefit is that increasing amounts of spend starts to move locally. Before the pandemic, I encouraged those taking part in business growth workshops to consider their personal spending habits at a local level close to their home. The pattern was largely smaller value spend with high frequency – incidental purchases, food, hospitality, fuel and the like.
At a wider, more regional level the spend value increased but the frequency and engagement lessened – furniture, clothing, rates, outings and short trips, even a car purchase. And then at national/international level the spend could be high – taxes, holidays, flights etc – with much less engagement and less often.
Participating companies would often overlook the value of developing a hyper-local offer, which could potentially be widely replicated in favour of a regional or national offer.  With 15-minute cities, the differential between local and regional spend begins to disappear, bringing potential benefits to local economies.
A shift in spend
The behaviours emerging from the COVID-19 pandemic have already impacted how we live and work. The rise in home working being a major shift for those able to do so. And this has increased our spend closer to home, as city centres become shadows of their former selves, losing their daily lifeblood of commuters.
Now, companies that were city centre based are having to rethink their space needs. From cutting back on required floor space to accommodating alternating team days, to developing a 'hub and spoke' model or considering micro fulfilment.
Yet the huge rise in online shopping has meant that local businesses have also had to rethink what and how they will trade, with many adding home delivery to ensure they continue to engage as fully as possible with their local customers. By developing a richer online presence, they can potentially attract a niche international customer base too – although this is of course dependent on their commercial offer.
Community engagement
The pandemic has also seen a rise of communities wanting to engage together on projects, from producing and managing more of their own food where possible to changing manufacturing and supply chain dynamics to near-shore and on-shore as customers demand increased sustainability and reduced environmental impact.
There are other benefits that the evolution of 15-minute cities can bring too. The support of local creative enterprise could encourage a real grassroots emergence of talent, with greater engagement and encouragement across the board. Sound Diplomacy's report 'Music Cities – A Resilience Handbook' when applied to different types of creativity considers what this 'grassroots'/local impact could mean.
Supporting people and planet
It will be interesting to see how many other cities pick up the baton of this localisation drive to meet the challenges societies are facing. Utrecht, Melbourne and Copenhagen have all embraced it. And the C40 Cities network of the mayors of 97 cities from across the globe are all looking to include aspects of this in their committed drive to deliver on the Paris Agreement, cutting reliance on fossil fuels and improving the lives of their 700m+ citizens.
However, with so many cities, so many people, there is not going to be a 'one size fits all' model. By ensuring that all of the successful initiatives, developments and innovations implemented across urban environments are well documented and published, perhaps we can encourage more communities to drive their own versions of 15-minute cities with the contribution of and for the benefit of everyone who lives there?
For more content around the post-pandemic life, click here. 
---
Erica Wolfe-Murray works across the creative, cultural and tech sector helping companies to innovate through imaginative use of their intellectual assets/IP. Referred to by Forbes.com as 'a leading innovation and business expert', she is the author of 'Simple Tips, Smart Ideas : Build a Bigger, Better Business', shortlisted for the Business Book Awards 2020, Business Self-development category.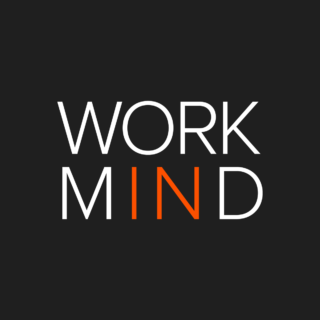 Work in Mind is a content platform designed to give a voice to thinkers, businesses, journalists and regulatory bodies in the field of healthy buildings.