Work-life balance will always mean something a little different to everyone and the definition of this is forever evolving.  But, recent events have rather forced us to take a fresh look at how we achieve a better work/life/home synergy. We put the questions to Jane Muston…
What has been the impact of the pandemic on peoples' work-life balance?
With offices forced to close to help minimise the spread of coronavirus, the level to which job-related activities are present in the home has skyrocketed. Where we were once able to build boundaries and a clear divide between the workplace and the home, between a professional life and a personal one, there now exists little distinction between the two and it would be true to say work-life balance is now a thing of the past.
The pandemic has forced a change in the way the majority of the population work, with little to no transition period from being office or location-based to working at home. Whilst working in the space you live does have many benefits, it can also have an adverse effect on personal wellbeing, mental health and can indeed increase the risk of burnout. In fact, when asked about feelings of anxiety in March, 63% of people in the UK admitted to feeling stressed and anxious about Coronavirus* in their personal lives and certainly this anxiety may well translate into their working life too if they aren't able to compartmentalise their feelings.The absence of a commute can make it harder for people to separate work from home. Not only that, but the closure of leisure facilities, gyms and of course food and beverage establishments up and down the country, also removed the availability of spaces outside of the home which many people used as places to unwind and secure that all important 'me time'.
Routine, as we each define it, has been disrupted at mass scale and people have been forced to use their home as a hub for almost everything – work, school, play, social. For connection-driven and social beings, this unnatural and unstable routine, being around loved ones more and perhaps Covid-induced financial burdens may have added to increased stress levels.
With no clear definition between work and life, it's key for people to create a work-home synergy that suit their own individual needs.
Can you tell us more about what a work-home synergy is?
Work-home synergy is really about making these two aspects of your life (job and home) work together in a fruitful way. It is not an easy balance to strike for anyone, but for working parents who are also navigating a new, Covid-dictated school routine, it can be particularly tricky. We recently undertook comprehensive research which showed parents are needing to spend the equivalent of more than two-working days extra a month on the school routine due to the additional childcare management needed due to the pandemic e.g. staggered pick-up and drop-off times, washing school uniform daily and standing in for lack of wrap-around care. It seems that back to school admin is well and truly eating into our time. It comes as no surprise then that half of parents are feeling overwhelmed. Finding an additional 46-minutes extra a day in an already time-consuming world, is no mean feat.
Building a work-home synergy must not be treated as a one-size fits all approach
To synergise your work and home means striving to give each aspect your undivided attention when it matters and creating an environment for yourself and your family where you can. Being physically and mentally present will ultimately reduce the issue of presenteeism and increase productivity, whilst also looking after your mental health. Building a work-home synergy must not be treated as a one-size fits all approach either. No matter what your circumstance, we all have individual needs, pushes and pulls.
What impact does an individual's work-home space have on their wellbeing?
A prolonged time working from home can have an adverse effect on an individual's health and wellbeing and this can, in part, be down to the environment. Even if you are already accustomed to working at home and have an office set-up you are happy with, the pandemic may have handed you additional challenges – it could be isolation for those who live alone or external factors in your environment like partners, children or any distracting background noise like music. These can all serve as a huge source of stress on our bodies and could have a detrimental impact on physical health leading to problems like backpain and migraines.
Exposure to intermittent sounds like ringtones or a child crying, for example, can cause a spike in blood pressure and heart rate. The energy one's body is constantly using to block out these external noises can lead to feelings of lethargy and fatigue.
Ideally, you want to try and create a refuge for yourself where you are protected from external disruption and can be wholly present in your work. Recognise that we all thrive in different environments and your home-work space should be tailored to your needs. Where possible, avoid working in areas that you consider as your leisure spaces like the bedroom or on the sofa. A lack of distinction between where you feel you can relax and where you work can add to feelings of anxiety and stress.
Create a refuge for yourself where you are protected from external disruption
What advice can you give to individuals and employers on how to create a positive work-home synergy that supports mental health?
The emphasis must be on both the employee and the employer to make this 'new normal' work. Taking the initiative to have  an honest and open dialogue with your employer, one where you share the true reality of your at-home situation, could help create a flexible working package for you that reduces daily stress and pressures. This will help make you more productive throughout the working day, minimise any ongoing issue of presenteeism and ultimately ensure you don't burn out.
For individuals, it's important to remember that stress and feelings of being overwhelmed are completely normal, particularly during times of extreme uncertainty. For working parents who are faced with the threat of school closures, for example, it's important for you to be pragmatic about what you can control and learn to accept you can only do your best with the information that's provided to you.
Practicing acceptance and recognising the additional input of hours as a parent or key change in way-of-working needed from you as a new reality and turning one's mind towards compassion, could greatly improve your ability to navigate this difficult situation.
Is there a difference between how males and females foster a work-home synergy?
If we delve back into the research, we can see some interesting distinctions between men and women and how each sex is managing their 'new normal'. For example, we can see that families are adapting to meet new childcare needs, with more than double the percentage of men (32%) than women (14%) saying the school routine will now take them more than 61-minutes extra a day**.
Despite needing to commit substantially more time to the management of children during the pandemic, men appear to be better versed at dedicating time and resource to looking after their own mental health than women. Nearly a quarter of men (24%) say they meditate or practice yoga (compared to 16% of women), 28% say they block out time for themselves (compared to 19% of women) and 20% of men say they seek therapy or speak to someone outside of the family (compared to 10% of women claim the same)**.
It's ever so important to make time to look after yourself. Often just taking note of increased stress levels and actively trying to reduce them is an integral part of the journey to good mental health and I'd encourage everyone to practice this on a daily basis. Even though many people may be managing their mental health and stressors  themselves, for those who  are struggling or feel that they need that extra layer of support, I encourage them to reach out to their family, friends, GP, or other available support quickly. This is a positive step to managing your mental health.
Take a look at the NHS's One You for advice on how to make small changes that fit your life, so you feel better and healthier every day. Get your mind plan by answering five simple questions in an interactive quiz.
For more information on working from home, click here. 
---
Jane Muston is Clinical Director, Mental Health Services, at the Vita Health Group. She's an experienced mental health clinician with 20 plus years of delivering evidence based mental health preventative and treatment interventions at organisation, team and individual levels.
* VitaMinds research polled 2,000 UK adults across the whole of the UK.
** Research by VitaMinds, polled 2,000 UK parents of children aged 4-16, across the whole of the UK. September 2020.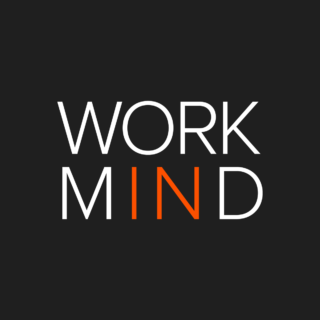 Work in Mind is a content platform designed to give a voice to thinkers, businesses, journalists and regulatory bodies in the field of healthy buildings.