New research has highlighted the impact poor mental wellbeing has on individuals and businesses across the UK each year.
11 million UK working adults have taken time off work for poor mental wellbeing
Findings from not-for-profit healthcare provider Benenden Health has highlighted that more than 11 million UK working adults have taken time off work for poor mental wellbeing, costing businesses an estimated 40 million working days each year as a result of workers being absent for between two and five days on average.
The research, which asked employees to consider the impact of their mental health throughout their working life rather than solely during the COVID-19 pandemic, also revealed only half of workers who took time off due to poor mental wellbeing said they were honest with their employer about the reason for their absence, with 29% saying they have instead cited a physical issue and 24% taking annual leave to avoid any questions or embarrassment.
The main reasons for employees' reticence to discuss their mental wellbeing in the workplace included thinking people won't believe they can do their job effectively (33%), worrying people would treat them differently (27%), being concerned that people would talk about them (26%) and worrying about the impact on their career progression (23%).
The views of UK employers were also sought, and they agreed there is a stigma around discussing mental wellbeing at work with 71% acknowledging this whilst 24% said they didn't know how to identify if an employee was struggling. Only 76% said they would be comfortable talking to an employee about it.
Following on from the research, Benenden Health has launched a new whitepaper looking at the impact of poor mental health on the UK workforce and is encouraging employers to talk with their employees k about pressures they may be facing.
Bob Andrews, CEO at Benenden Health, said: "It comes as no great surprise to see that poor mental wellbeing is having such a significant impact on employees and businesses across the UK. The only way to tackle this is for businesses to prove to their employees that they genuinely care about their wellbeing, foster a culture of openness and provide the necessary internal and external support. By doing this, employers will be rewarded with fewer lost hours, a happier and more productive workforce and a workplace that is attractive to both current and prospective employees."
The elephant that never left the office: Why stigma is still preventing employees from telling their boss the truth about their mental wellbeing in the workplace can be downloaded here.
---
Survey Methodology 
Survey carried out on 1,008 UK working employees (non-furloughed) and 1,003 UK business owners and directors by Censuswide in May-June 2020.
Benenden Health is a not-for-profit organisation, founded in 1905 with the purpose of people joining together to help pay for medical care. It is one of the UK's longest serving and most respected mutual healthcare societies, offering an affordable alternative to health insurance to more than 800,000 members.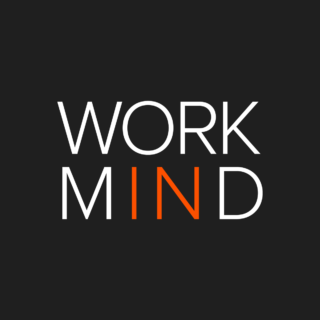 Work in Mind is a content platform designed to give a voice to thinkers, businesses, journalists and regulatory bodies in the field of healthy buildings.